Since his debut in the LCK in 2020, Ryu "Keria" Min-seok has grown to become one of the most popular support players in the League of Legends Champions Korea (LCK) recognized for his raw micro skill.
Despite kicking off his LoL career at such a young age, the now 20-year-old has already experienced numerous successes and failures that shaped him as the pro player we know today.
The T1 player looked back on his journey in an interview with Korizon.
---
---
T1 Keria adopted this powerful mindset after Worlds 2022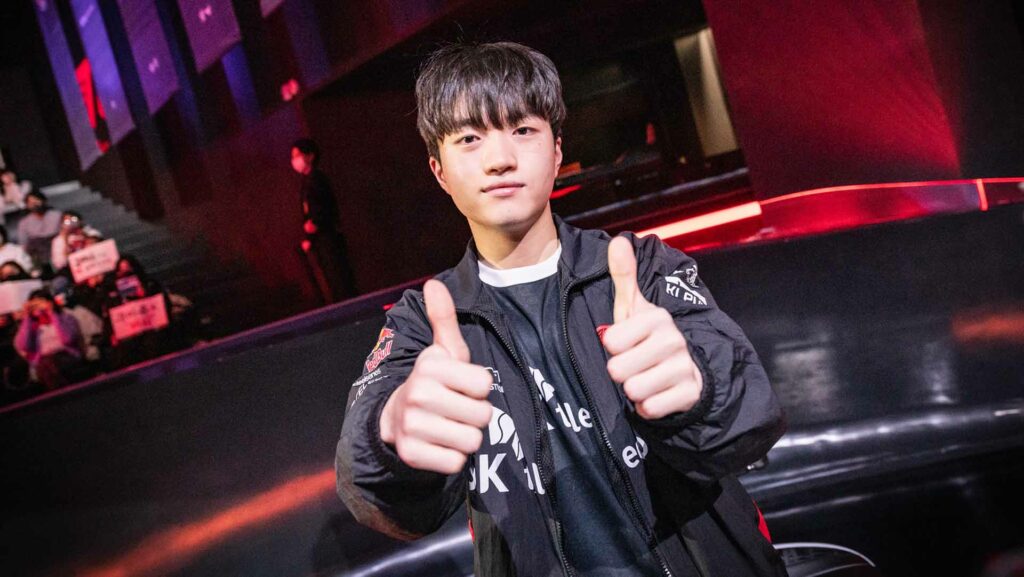 In 2020, Keria debuted in the LCK with DragonX (later renamed DRX) and was dubbed "Rookie of the Era" because of his consistency and mechanics. He believes he "played pretty well" during Spring split 2020, but felt lost during the Summer split 2020.
Keria admitted that he wasn't at peak performance during the Summer playoffs 2020 when they were playing a best-of-five series against Gen.G, and therefore "lost games two and three because of [his] performance."
"My self-confidence was at an all-time low," Keria said during the interview. "I was struggling every time I had to play a match. My plays weren't 'it,' be it in scrims or matches."
Ultimately, the team fell short of claiming the LCK championship against DAMWON, losing 0-3 during the final. They took second place to become the Korean region's second seed later at Worlds.
His underperformance and experience during the playoffs weighed in on him so much that it caused Keria great pain, mental stress, and guilt, especially since he made promises to his former teammate and bot lane partner Kim "Deft" Hyuk-kyu.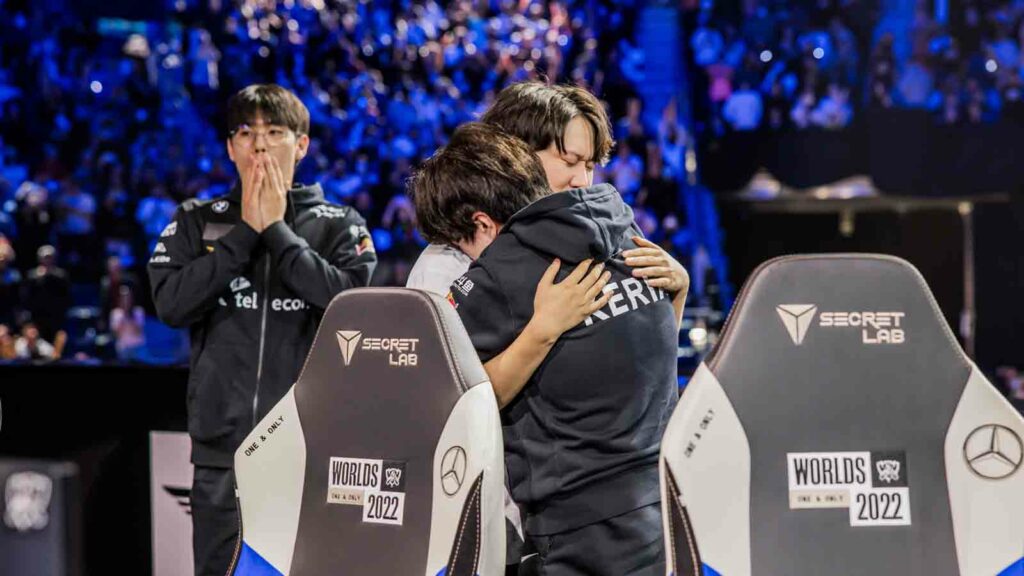 In 2022, he had regained his self-confidence after making it all the way to the Worlds final under the T1 banner. Unfortunately, for Keria, it was DRX this time who beat T1 3-2 to become Worlds 2022 champions.
"I think I got a little overconfident when I didn't have the skills deserving of such confidence," he said. "I ended up looking back to 2022 and regretting that I ever got in such a mindset."
This experience opened Keria's eyes and led him to believe in fatalism, a belief that everything is predetermined and that humans have no control over their destinies.
This year, Keria has adopted a mindset of "trying to let go and having more fun" in his matches. "I gave it all, let fate decide."
Fans can watch T1 on the LCK Spring 2023 season on the official English and Korean Twitch LCK channels.
---
Follow ONE Esports on Facebook and Twitter for more LoL news, guides, and highlights.
READ MORE: DangMoo made history as LCK Academy's first female player on the Rift