Liiv SANDBOX Online Academy (LSBOA) player Jeon "DangMoo" Su-jin recently made her debut in the League of Legends Champions Korea Academy Series (LCK AS) 2023 season as the team's support player.
Up until now, across all LCK leagues, there hasn't been a female player signed. This includes LCK itself, and its Challenger Series and Academy Series.
LSBOA went against NongShim Redforce Academy Elite, where she had the opportunity to showcase her main.
---
---
---
DangMoo makes her debut in the LCK Academy Series with Rakan and Lulu picks
In game one, the opposing team banned out Lulu, her signature champion. The support player opted for a Rakan instead, where she achieved a near-perfect KDA of 2/1/14.
By the 30-minute mark, LSB Academy failed to secure the third Infernal Drake but took down four players in the process. A few minutes later, they picked up another fight in the top lane jungle and eliminated three of NS Redforce Academy Elite's players to secure game one.
Surprisingly, NS left Lulu open for DangMoo to pick in game two. By the 28-minute mark, the team took down their second Baron Nashor and then eradicated all five players of NS Redforce Academy Elite.
LSBOA triumphed over NongShim Redforce Academy Elite 2-0 to qualify for the quarterfinals.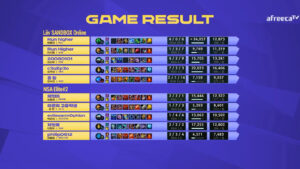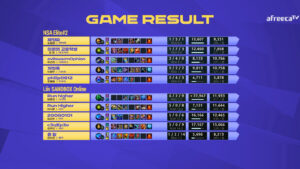 Unfortunately, during the quarterfinals, they lost 0-2 to another team, 서폿원맨, which ended their Academy Series run for March. You can watch the full series on KeSPA's AfreecaTV channel.
DangMoo made history as the first female player in LCK Academy and Challenger Series after she signed with Liiv SANDBOX during the off-season. Not only is she the support player for their Academy team, but she's also a substitute for their Challenger Series team as well.
As of writing, she is Diamond 3 in ranked solo in the Korean server and frequently plays Lulu with a 45% win rate.
She draws in her spare time, which she showcases on her YouTube channel.
Check out these women who are making esports history, LPL's multilingual host Candice, and the first female pro to win the Hearthstone World Championship.
READ MORE: Exclusive: What Faker really thinks about his signature Razer DeathAdder mouse