T1 had a flawless 2022 LCK Spring run before conquering the Mid-Season Invitational (MSI 2022) Group Stage with a 6-0 record, riding high on a 26-match win streak.
The LCK powerhouse was unaccustomed to losing this season–until they dropped a best-of-one to G2 Esports in their first Rumble Stage match. On Day 2, T1 Gumayusi and the boys were bested by LPL's Royal Never Give Up, and Evil Geniuses again on Day 4.
With high expectations from fans, the South Korean esports community erupted, as all their hopes rest on their only representative here at MSI 2022.
T1's Lee "Gumayusi" Min-hyeong was disheartened by the losses, and it significantly impacted his confidence, he told ONE Esports. In this interview, the ADC revealed how he's regaining his confidence by refocusing on his daily routines, and with help from his teammates.
How T1 Gumayusi prepares his body and mind for his MSI 2022 matches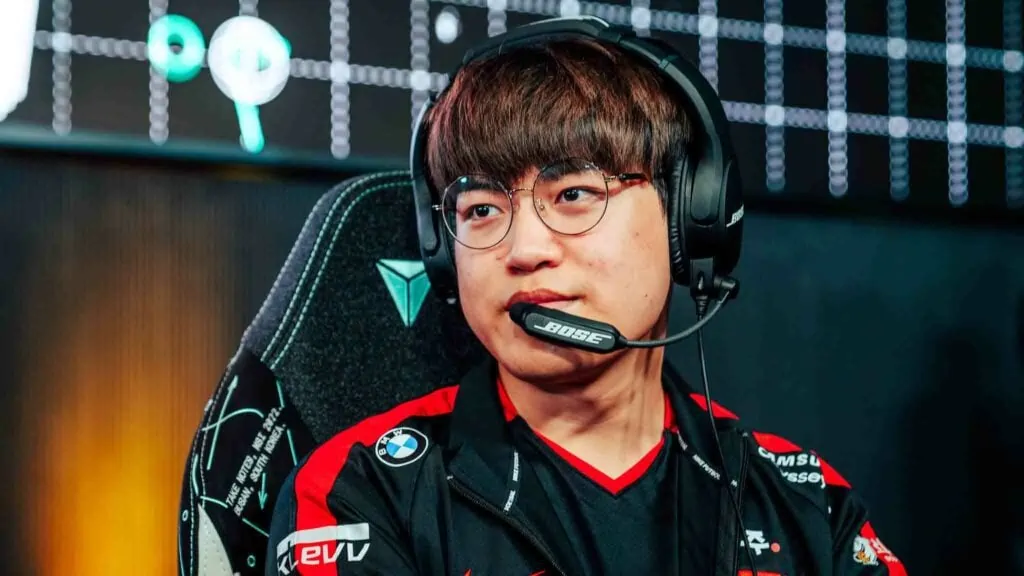 Gumayusi gave us a quick rundown of his activities behind the scenes. Before a match, the ADC usually gets a good 30 minutes of jogging and stretching to warm his body up.
After playing his matches, the T1 player takes time to analyze his own gameplay. If he wasn't performing as well as he'd hoped, he heads back to his room and practices the champions he desires to improve on in solo queue.
Gumayusi also watches other matches to learn how he should play against particular squads and players. Even as an LCK champion, he acknowledges that all the opponents at MSI 2022 are "good teams" and believes that he still has a long way to go in his esports journey.
When talking about the team's recent defeats, Gumayusi was weighed down by the G2 and RNG matches, and mentioned that ultimately, it was his faith that helped him cope and see the brighter side of things.
"To be honest, I don't think I recovered until this afternoon. I'm a Christian so I ask help from God," said Gumayusi.
---
---
Gumayusi looks to teammates Faker and Keria for guidance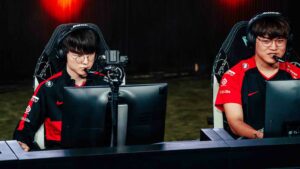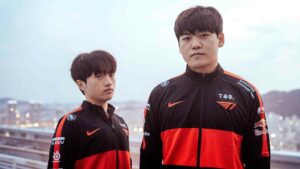 Despite it being his second international appearance after Worlds 2021, T1 Gumayusi often looks to his more experienced teammates for guidance.
He mentioned that T1 veteran Lee "Faker" Sang-hyeok checks up on him after difficult losses. "I think he realized that I lost a lot of my confidence. He approached me recently and gave me words of advice. If I have any questions, he would answer them as kindly as possible," said T1 Gumayusi.
Support player Ryu "Keria" Min-seok has also been a reliable partner for the past year that they've been playing together. On top of being an exceptional teammate in-game, Keria is a "very smart person" who gives advice on anything that Gumayusi need helps on.
---
---
Watch the MSI 2022 matches live on Riot Games' official Twitch and YouTube channels.
Follow ONE Esports on Facebook and Twitter for more LoL news, guides, and highlights.
READ MORE: T1 Faker on RNG and G2: 'They're champions, but we're stronger than them'