Riot Games wowed the League of Legends community this year with the much-awaited release of the Star Guardian skins, the launch of K'Sante, the first LGBTQ black champion in the game, and the epic collaboration with Lil Nas X and Jackson Wang for Worlds 2022.
But they're not done yet. The video game company has even bigger surprises in store for its player base next year.
Riot Games CEO Nicolo Laurent hinted at its colossal plans for 2023, and what they want to achieve in the upcoming years in an interview with French media company, Konbini.
---
---
The company plans to blow its budget on League of Legends for 2023, says Riot Games CEO
"Last week, I just accepted the 2023 budget, and it's the biggest of all time," Laurent said. "Next year will still be the biggest."
The CEO could be alluding to Riot's developing projects — Project L, Project F, Arcane season 2, and their debut MMORPG. While some of these titles are expected to launch in 2023 or 2024, the developer has not yet announced their official release dates.
Project L, Project F, and the MMORPG will all be based on the LoL universe. Project L is an upcoming free-to-play, assist-based fighting game that will feature various LoL champions like Ahri, Ekko, and Jinx, while Project F is an action role-playing game.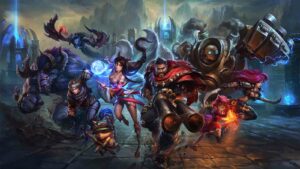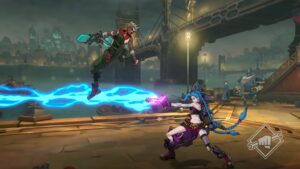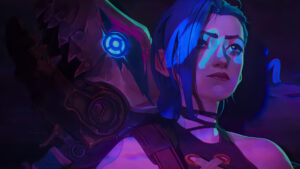 The company currently has five intellectual properties — League of Legends, Teamfight Tactics, Legends of Runeterra, League of Legends: Wild Rift, and Valorant. About 13% of Riot's employees work on its flagship MOBA game.
"When we launched League of Legends, we were 30 or 40, I don't remember exactly," he said. "Now we're over 4,000 and more than 500 still on League of Legends."
Ultimately, the CEO aims to sustain the company's current titles and IPs for the next generation of players to come.
"What we did for 13 or 14 years, now I ask myself if we can still double that for 25 years, so we can be multi-generational and parents will bring their children to play the game," he said.
Watch the full episode of Nicolo Laurent's interview with Konbini below:
---
---
Get updated on Project L's release date, find out the best song ever produced by Riot Games Music, and what was LilyPichu's first voice-acting role in the LoL universe.
Follow ONE Esports on Facebook and Twitter for more LoL news, guides, and highlights.
READ MORE: The fate of Faker: T1 reveals full LoL roster for 2023