After more than a decade of playing, streaming, and creating League of Legends content, YouTuber and OfflineTV member Lily "LilyPichu" Ki is now officially a voice actor for Riot Games.
She shared this career milestone on her Twitter account, revealing that she is the voice behind Disciple of Doran in the League of Legends strategy card game, Legends of Runeterra.
In the game's patch 3.14, Lily's character is featured in special interactions for the Worldwalker expansion set, which was initially released on May 25.
LilyPichu is the Disciple of Doran's voice actor in Legends of Runeterra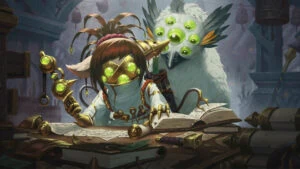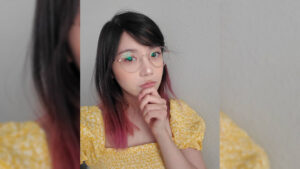 LilyPichu basically plays a humble follower of the Wuju Order, whose character supports the likes of Master Yi and her direct master, Doran. In one of her voice lines and interactions, Master Yi asks Disciple of Doran to mend his iconic helmet, originally crafted by Doran.
---
---
Disciple of Doran is a common card in the Worldwalker set, which features Lu, a loyal follower of Master Doran. As you may have guessed it, Doran is the master of Yi and is the creator of some of League's most popular in-game items such as Doran's Blade and Doran's Ring.
In LoR, both Lu and Master Yi practice the Art of Wuju, which centers on the philosophy of obtaining absolute spiritual awareness of one's self and one's enemy.
You can listen to Lily's Legends of Runeterra voice lines here:
---
---
Before becoming a prominent voice actress, Lily started her career as a League of Legends content creator and is widely recognized for her parody songs "I'll Quit LoL" and "Do You Want To Give Me Blue Buff?". She is a huge fan of Lux and has cosplayed some of her skins like Academia Lux.
In July, Riot Games celebrated her 10th year in the industry by posting a cute doodle of her dressed as Star Guardian Lux.
Lily is also known for voicing the 4-star Anemo character Sayu in HoYoverse's open-world role-playing game, Genshin Impact. Additional, she has worked on anime titles like "Belle" and "Don't Toy with Me, Miss Nagatoro".
READ MORE: Legends of Runeterra Beginner's Guide: Tips and strategies everyone should know