Updated at April 14, 2:36 p.m. (GMT +8): KeSPA has released the official preliminary roster, the only change being Kim "Deft" Hyuk-kyu instead of Park "Ruler" Jae-hyeok. The article has been updated accordingly.
Korea's Asian Games 2022 team shortlist for League of Legends has been narrowed down to 10 players, according to a report by a Kukmin Ilbo journalist, also known as @midnoflash on Twitter.
The shortlist includes all five T1 players that won the LCK Spring 2022 final against Gen.G, 3-1.
Six including one being a substitute player, will be picked to represent Korea at the Asian Games. That substitute must be either a top or mid laner, according to the report.
KeSPA has already selected legendary former SKT T1 coach Kim "kkOma" Jeong-gyun as the head coach of the Asian Games squad. He will be part of the player selection process.
---
---
Korea Asian Games 2022 League of Legends squad shortlist narrowed down to 10 players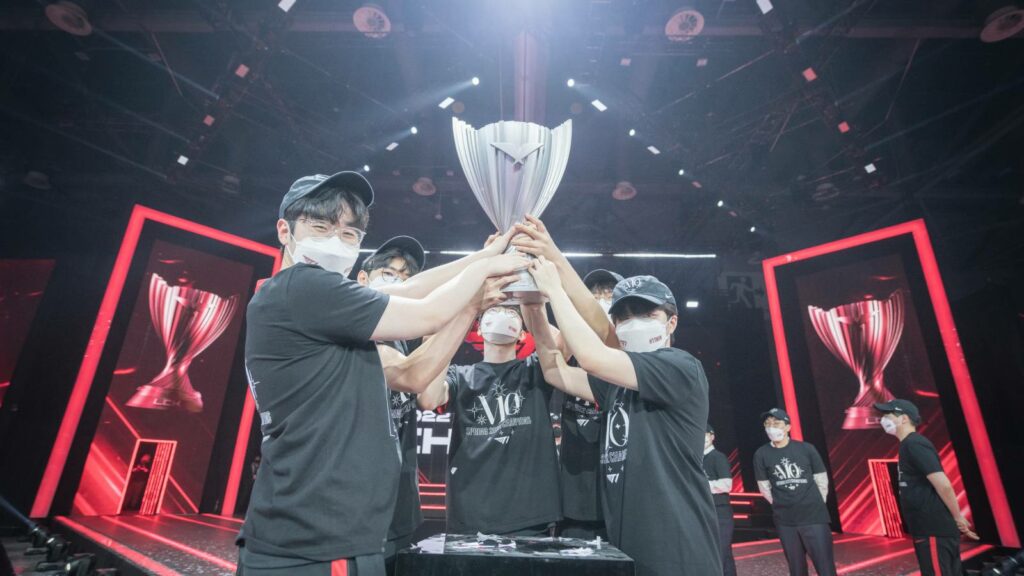 The following 10 players have preliminarily been selected to be in the Korea Asian Games 2022 squad, according to KeSPA.
Fans are hoping that the wildly successful T1 roster will be selected as Korea's representatives at the Asian Games as it will reduce potential synergy and teamwork issues.
If, however, only two players from each team are selected, as was the case in the 2018 Asian Games, we can expect to see an LCK all-star squad head to Hangzhou.
Once the players are selected, they will begin training in preparation for the regional qualifiers, held in Hangzhou in June.
The Asian Games 2022 runs from September 10 to September 25 later this year. Esports, including League of Legends, will be medal sports for the first time after it was introduced in 2018 as a demonstration sport.
Team Korea's players will be exempted from South Korea's compulsory military service if they win gold at the Asian Games.
READ MORE: LGD Jay banned for life from LPL and Riot Games events for match-fixing