Lee "Gumayusi" Min-hyeong's IGN was, for a short while, part of Steven "Hans Sama" Liv's IGN on the EU West server.
Calling himself "Gumayusi Slayer", the entire G2 Esports were united in their T1 Slayers nicknames because they wanted to face them in the bracket stage. After the draw however, they found themselves on opposite sides of the bracket, and they quickly renamed their accounts because according to Hans Sama, it was "cringe to keep it going."
In the first round of the playoffs, G2 ended up facing the LCK Spring 2023 champion and first seed Gen.G. They lost 3-1 and are now in the lower bracket. Meanwhile T1 swept MAD Lions to set up a LCK Spring 2023 finals rematch with their rivals, as well as a LEC Winter 2023 finals rematch in the lower bracket.
ONE Esports caught up with Gumayusi at MSI 2023 to find out his reaction to the meme, his thoughts on their match against MAD, and where he draws strength from.
---
---
T1 Gumayusi is convinced he's going to do the slaying instead here at MSI 2023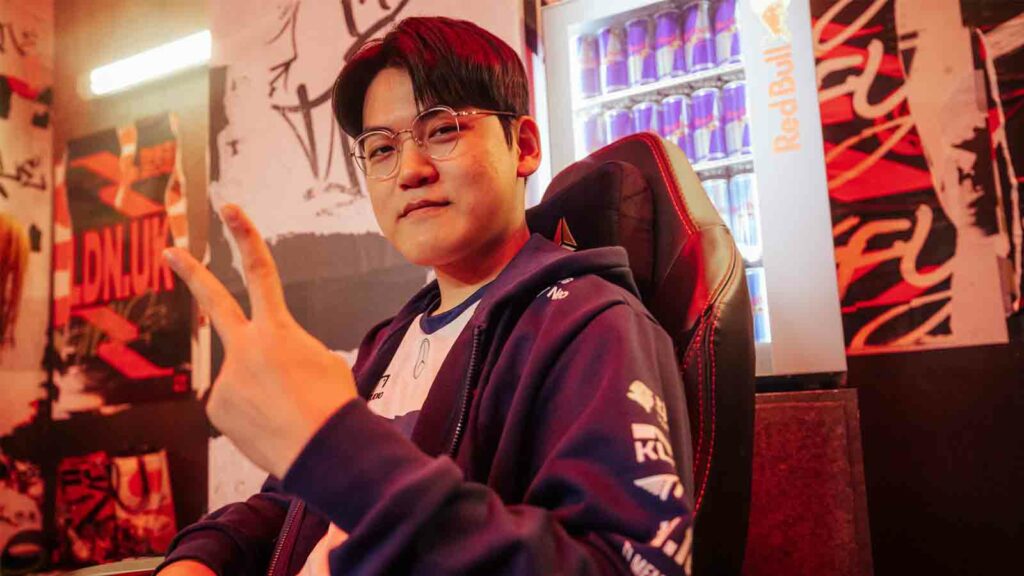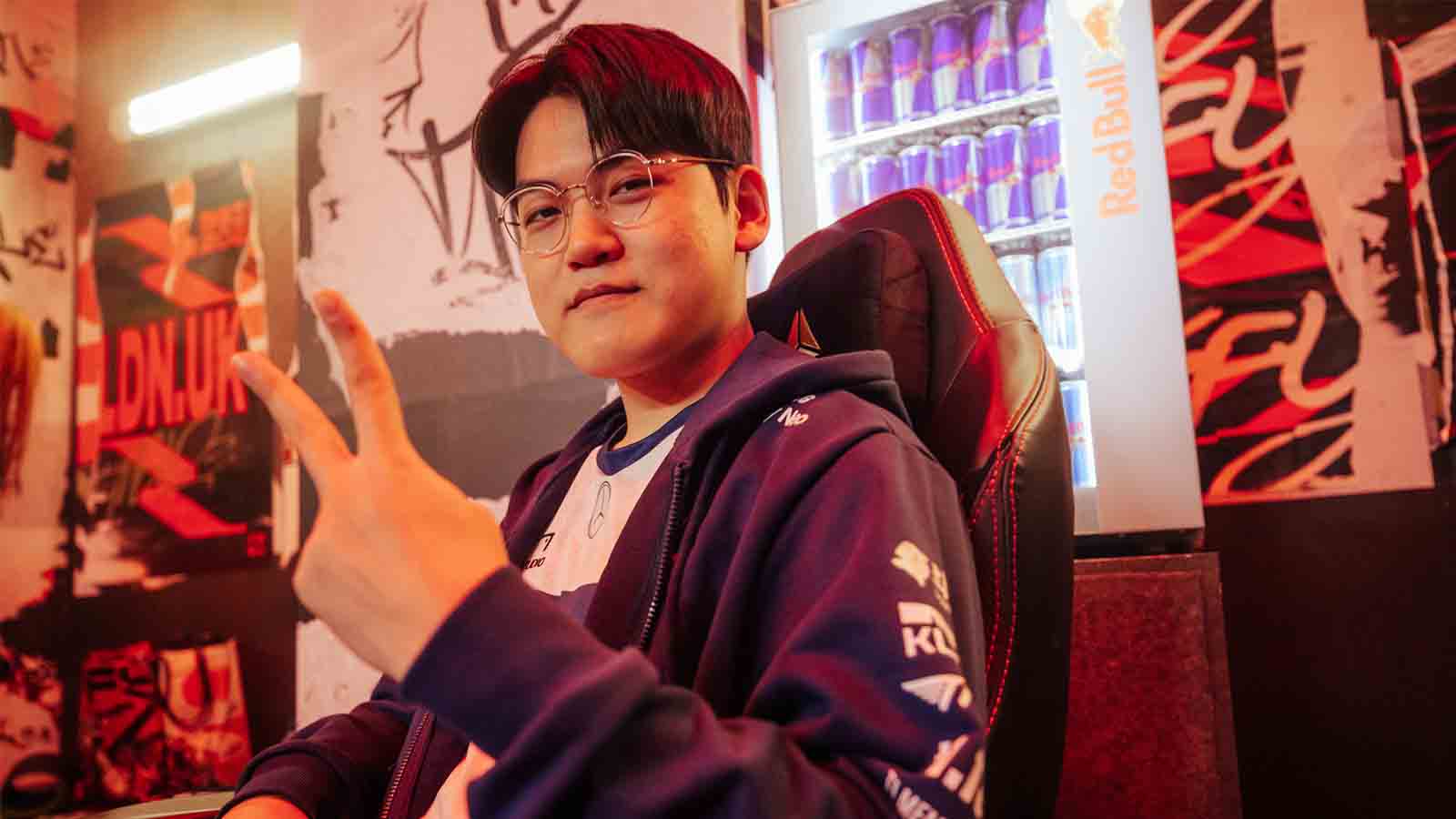 Drafting an unconventional team composition comprising high base damage champions Kennen, Lee Sin, Annie, including Pyke for picks and resets, MAD earned themselves a sizeable advantage just past eight minutes, with seven kills to T1's one, and a 5,000 gold lead.
Looking at the opposing lineup, Gumayusi did think that Hylissang's Pyke was "quite scary," and knew he would be under pressure.
Despite the rough laning phase, the team moved him around the map to funnel him gold. During a crucial mid game dragon fight, working with his team's immaculate positioning and control, he earned himself a triple kill which completely changed the game's tempo and outcome.
"We knew that the late game composition was our strength, so we had faith in our composition," Gumayusi told ONE Esports. "Being flexible and rotating around the map, I believe, are T1's biggest strengths."
---
---
What's more, he was on his most-played champions of all time — Aphelios. During the post-game broadcast interview, he expressed the resolve he feels when playing this champion. "Someone already made a skin for Aphelios so I'm going to wait for my turn and reclaim that I'm the best Aphelios in the world," he told Laure Valée.
After the hard fought 33-minute win, game two was shorter, and game three a stomp that ended at 16:50, setting the record for the second shortest game at MSI and international League of Legends esports.
With the win, T1 qualifies for the quarterfinals, setting up a rematch with Gen.G after the LCK Spring 2023 finals, which still haunts him.
"Ever since we lost the finals I have never forgotten about my eagerness to get revenge. My body right now is full of anger," he said during the post-game broadcast interview after their victory over MAD. "And every time I think about them I just want to beat them, I want to repay them with a win."
"I think Kim 'Peyz' Su-hwan is really young, but he knows how to create his own angle in team fights and deal damage, and Gen.G in general are so good in team fights," he continued. "So I think T1 this time will match with their playstyle and put everything we've got."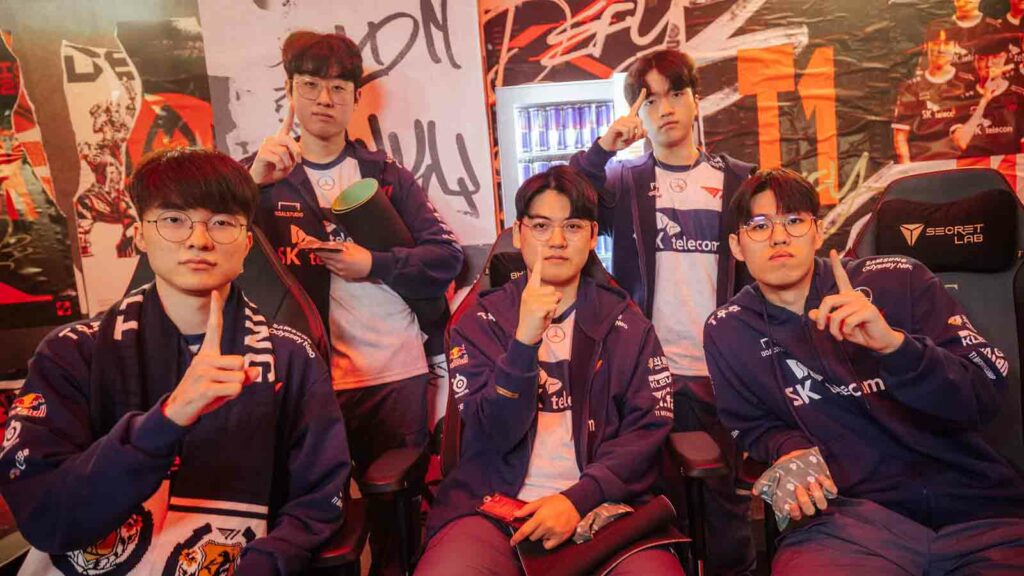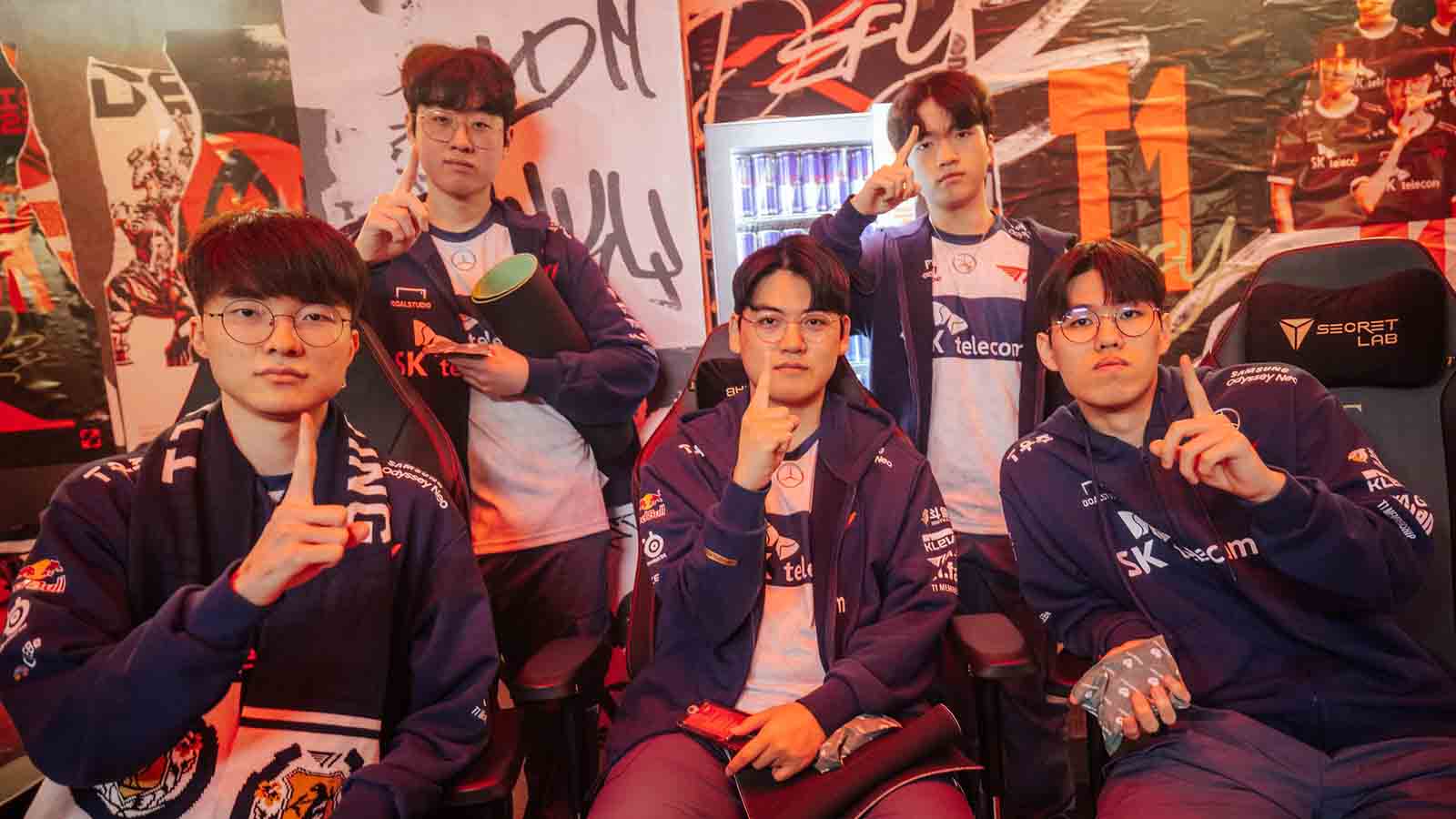 He believes the best is yet to come, he told ONE Esports, and knows what he needs to do better. "It's not difficult to get complacent," he said. "So I think it's very important to always keep myself grounded and dedicate myself."
This forward-looking mindset took time to develop, however, for after the LCK finals he had expressed that he felt "overwhelmed" during the post-game press conference. So before MSI, he took a good break, went home, rested, and spent time with his supportive family and their dog, which he says he "misses all the time."
His faith too, plays a huge part in his mentality. Last MSI, he told ONE Esports that when things get rough, he asks God for help. "My faith gives me confidence — that I can do anything possible," he reiterated.
He also seems to be keeping his eyes on the ultimate prize: the MSI championship that eluded T1 last year when they lost to Royal Never Give Up 3-2 in Busan. "I thought it was funny, but I think we are probably not going to meet each other," he said, reacting to G2 Esports' meme IGNs.
Follow ONE Esports on Facebook and Twitter for more LoL news, guides, and highlights.
READ MORE: T1 set record for top 2 fastest international games in LoL esports history, but in completely different ways