Gen.G bot laner Kim "Peyz" Su-hwan has joined the list of royal roaders in the LCK, following in the footsteps of players like Moon "Cuzz" Woo-chan and Cho "Mata" Se-hyeong.
Royal roaders are pro players who won their first LCK title in their debut split. In the case of Peyz, he replaced Worlds 2017 champion Park "Ruler" Jae-hyuk, who departed for JD Gaming in the offseason, to pair up with Yoo "Delight" Hwan-joong in the bot lane.
The 17-year-old is a rookie fresh out of Gen.G's academy team who had also set the record for the youngest bot laner to ever win an LCK title.
---
---
Gen.G's bot laner Peyz stepped up massively during the LCK Spring 2023 finals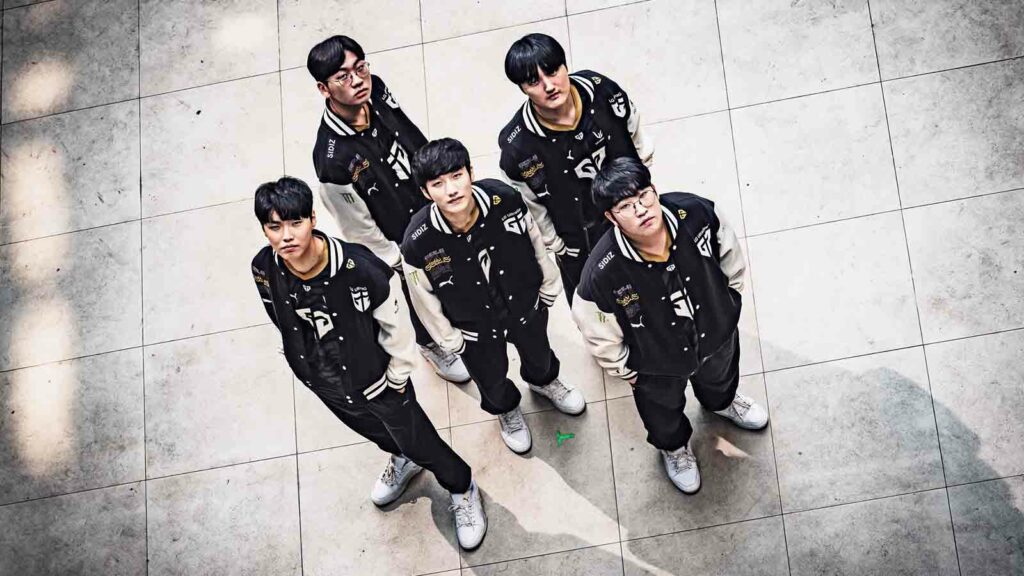 While it has taken Jeong "Chovy" Ji-hoon five years competing in the LCK to win his first domestic title last Summer with Gen.G, also against T1, it took Peyz just half a year.
The young buck played Xayah twice, and Apehlios and Jinx once this four-game series. In the first game, he achieved a perfect 14/0/3 KDA on Xayah, a champion he didn't even play once during the regular season.
His most played champion with one of the highest win rates is Zeri, which was consistently banned by T1 throughout the series.
Despite having little experience, he played boldly but consistently throughout the series, displaying a good grasp on when to go on the offense or kite back defensively with his teammates, who supported him greatly.
For his impressive performance, he was awarded the LCK Spring 2023 finals MVP which includes a Tiffany & Co. bracelet and additional 5 million won, or about USD$3,800. The team took home 20 million won (USD$150,000) and the championship trophy.
---
---
"Thank you for coming. I know, I say this a hundred times, thousand times, I know it's boring, but I love you and I thank you," Peyz said to the crowd in his acceptance speech.
Caster Yong "Jeon" Jun also asked him about his hopes for the upcoming MSI 2023. "I respect Ruler the most as an AD carry so I'm looking forward to facing him," Peyz replied.
Gen.G are coached by former KT Rolster jungler Go "Score" Dong-bin, who started competing in 2011 and only won his first title in LCK Summer 2018. In his second year as coach, he has already won two LCK titles with Gen.G, both against T1.
Gen.G will head to MSI 2023 as LCK's first seed, together with T1.
Follow ONE Esports on Facebook and Twitter for more LoL news, guides, and highlights.
READ MORE: Gen.G triumphantly defend their LCK title on the back of Doran's Gragas despite draft gaps