Gen.G Esports' veteran jungler, Han "Peanut" Wang-ho, just won his sixth trophy in his eighth year of his esports career.
Gen.G, the underdogs, defeated T1 in the finals of the League of Legends Champions Korea (LCK) 2023 Spring Split with a score of 3-1.
Given their previous record against T1 during the regular season, many, including all of the LCK's casters and analysts — except main observer Lee "Jonnastrong" Jin-sae — expected T1 to win.
Peanut and his team on the other hand, had other ideas. They have been working extra hard this season, and were determined to win.
---
---
Peanut had always believed that Gen.G was going to win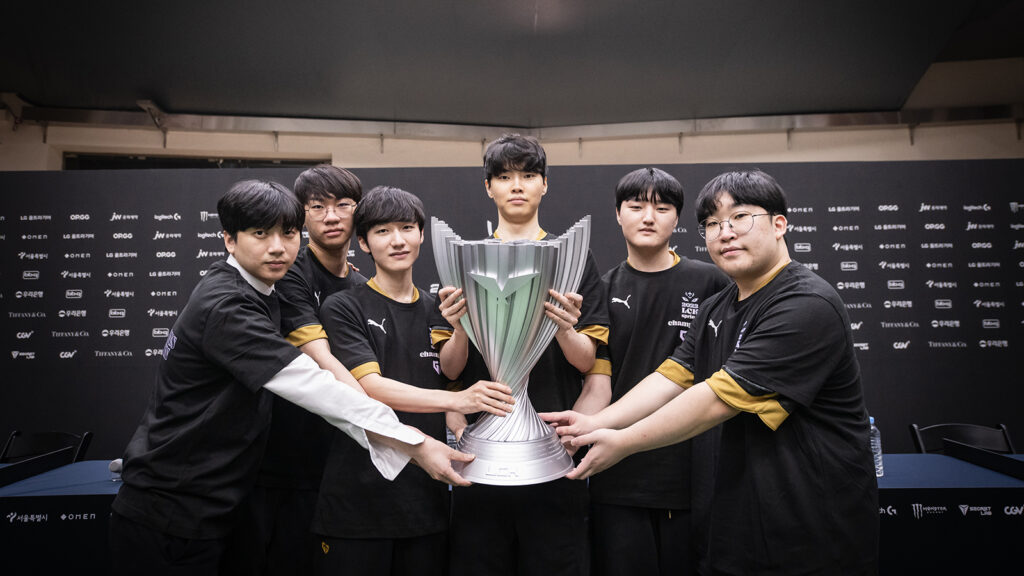 Peanut has showed confidence in his abilities and has been outspoken about it, both before and after the team was rebuilt for the 2023 season with a refreshed bot lane.
"Even before our match against T1, there was no sign of fear or insecurity from our team," he said. 
In the eyes of Gen.G, T1 has always been a beatable team, a key reason behind their victory. "I told our bot duo teammates that we could win even in the middle of the regular season," he said. His comments became more meaningful now because they didn't just end in words, but they produced results.
He added that they had benefited from the new double elimination system. They were able to experiment and try out different strategies because they knew they would be given a second chance.
As a result, they were able to improve over time and feel less nervous during the finals, especially after a nerve-racking match the day before against KT Rolster.
---
---
And Gen.G certainly looked more composed in their match against T1 was seemingly one-sided. Their victory could be attributed to T1's lack of team cohesion and rushed plays, which allowed them to capitalize on errors.
At the same time, Gen.G also played aggressively and applied pressure, with outstanding performances from both top laner Choi "Doran" Hyeon-joon and rookie and playoffs MVP bot laner Kim "Peyz" Su-hwan. 
As for their future performance in Mid-Season Invitational (MSI) 2023, Peanut felt relieved that T1 would be going with them. "I believe that having two teams in MSI will be less taxing; there will be less pressure on us since we won't be the sole representative of LCK, so I hope we can give it our all during MSI," he said.
Follow ONE Esports on Facebook and Twitter for more LoL news, guides, and highlights.
READ MORE: MSI 2023: Schedule, results, standings, format, teams, where to watch