Wang and Nas in the house!
Riot Games is going all out for the Worlds 2022 finals opening ceremony, featuring two of the biggest stars in the music industry.
"Montero" singer Lil Nas X and Hong Kong rapper Jackson Wang will team up to perform at the Worlds stage on November 5 at Chase Center in San Francisco, California.
---
---
Jackson Wang to headline Worlds 2022 finals opening ceremony
In addition to Lil Nas X's much-awaited live performance of Worlds 2022 anthem "Star Walkin'", K-pop star Jackson Wang will also make an appearance during the finals opening ceremony.
"With his magic (see what I did there?) and my genius brain, we will make this year's performance an unforgettable experience," said Lil Nas X in an official statement.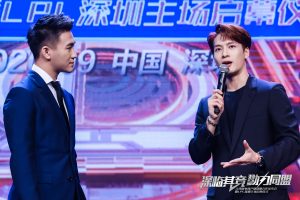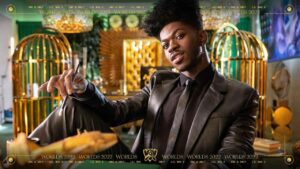 Lil Nas X was alluding to Jackson's second album "Magic Man", which was released in September.
Jackson is also a member of GOT7, a boy group formerly under JYP Entertainment.
The rapper is no stranger to the League of Legends scene after investing in LPL team Victory Five in September 2020.
Jackson and Lil Nas X will be joined by two other artistes, Edda Hayes and Louis Leibfried, on the stage.
Edda Hayes is best known for singing the cinematic cover of the Worlds 2014 anthem "Warriors," originally performed by Imagine Dragons.
Edda and Louis are expected to perform "The Call," the theme song used in this year's League of Legends cinematic.
Fans can watch the upcoming Worlds 2022 finals opening ceremony live on Riot Games' official channels on Twitch and YouTube.
READ MORE: Chungha's 'Everything Goes On' remix is such a bop, we put it on repeat