Victory Five, quarter-finalists of the 2020 Legends Pro League (LPL) Summer Split, have announced that they have officially partnered with k-pop star Jackson Wang of Got7 and Shenzhen Media Group.
Mario Ho, son of tycoon Stanley Ho, is the founder of Victory Five esports organization and president of the Macau Esports Federation. Following this collaboration with Shenzhen Media Group, Victory Five will make Shenzhen its headquarters and home base.
This will be the sixth city participating in the LPL. Before the COVID-19 coronavirus outbreak, the LPL had adopted a "home" and "away" system, where teams played regular season games in their home city, or traveled to another to compete.
The announcement was made as part of the Conference on Strategic Cooperation in Esports in the Greater Bay Area (Guangdong, Hong Kong and Macau) where Riot Games, TJ Sports — the company that currently runs the LPL — and Shenzhen Media Group met to discuss plans to promote esports within the Pearl River Delta metropolitan region.
---
---
Victory Five's current roster post-Summer was also present at the conference. Top laner Yu "Biubiu" Lei-Xin, jungler Wei "Weiwei" Bo-Han, and bot laner Lee "Samd" Jae-hoon were not seen. Their contracts expired on August 31, and their absence has left fans wondering how this once successful roster will change going into Spring 2021.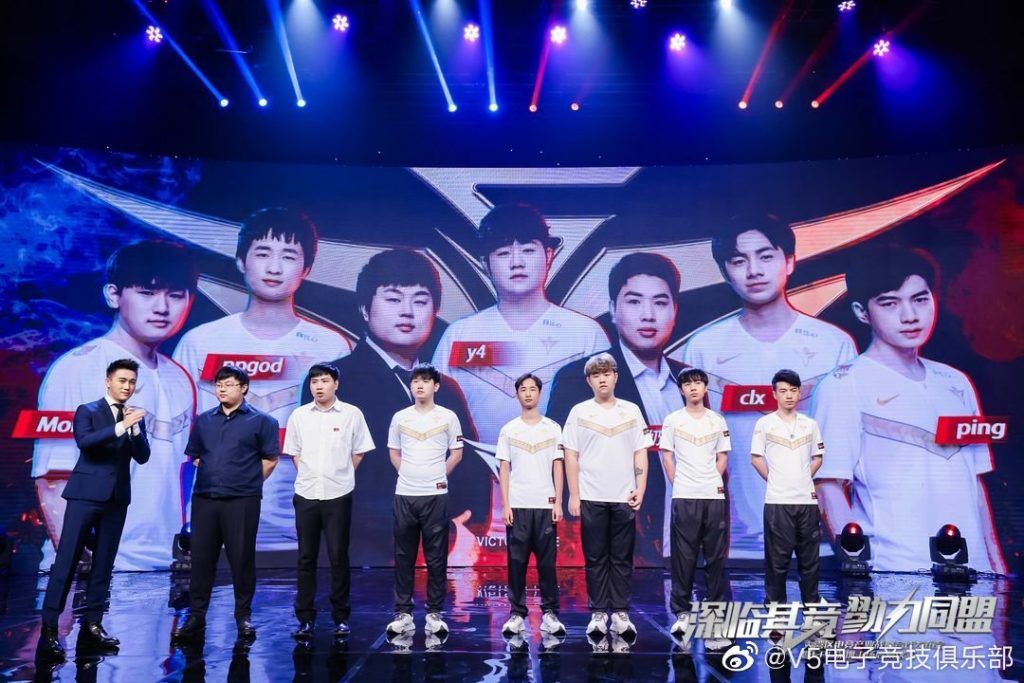 Victory Five came in last in the 2020 LPL Spring Split. After undergoing a roster overhaul, they made waves in Summer by consistently holding a top five position, defeating big names like Royal Never Give Up, and cutting short Top Esports' perfect win streak.
Even though they qualified for playoffs, they lost 1-3 to Suning in the quarterfinals, and could not qualify for Worlds.
With the kpop and mandopop superstar Jackson Wang as a partner of Victory Five, fans are now excited at the possibility of him performing at an LPL event in the future.
READ MORE: This Worlds-inspired Air Jordan 1 headlines Nike's new LPL merch collection