Teyvat and Runeterra are worlds apart, but this one diehard fan unites them.
League of Legends' most prestigious esports tournament, Worlds 2022, is happening right now in North America. Representatives of several regions are fighting for the Summoner's Cup, and fans can finally support their squads in person after two years of no live audience.
The official stream occasionally zooms in on audience members holding up signs that reference champions from the game or hilarious quips about players. During the first Group Stage match between DRX and GAM Esports, one daring fan decided to flash a photo from the popular online RPG, Genshin Impact.
---
---
Fan shows Genshin Impact character Layla in Worlds crowd shot
The photo featured Layla, an unreleased character from Genshin, and a message that said, "BeryL get this!".
Cho "BeryL" Geon-hee is the support player of DRX, and just so happens to be a big fan of the online RPG. Don't believe us? The LoL player spent nearly US$7,000 on primogems, and even said his favorite character is Raiden Shogun.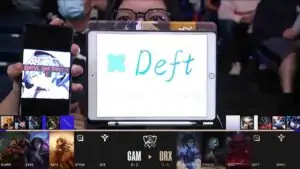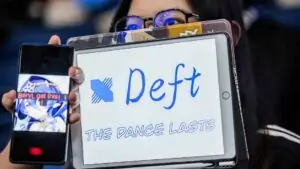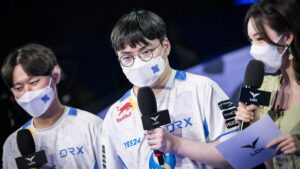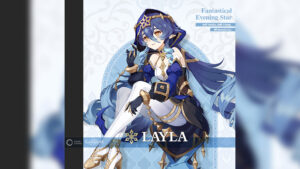 This isn't the first time Genshin fever has taken over the Worlds stage. Just last year, Ganyu fans flooded the official Twitch stream's chat with questions about the Cryo archer's next banner run.
While this might just be one clever meme in a sea of raving LoL supporters, it just goes to show that two distant fandoms can meet in the most peculiar situations.
Layla is slated for an upcoming release alongside Dendro Archon Nahida.
Follow ONE Esports on Facebook and Twitter for more Genshin news, guides, and highlights.
READ MORE: Her parents told her to reach for the stars, so she became a Layla cosplayer