Tech otakus, it's time for you to step out of your house and your comfort zone, and save the world.
Game developer HoYoverse, who made hit global action role-playing game Genshin Impact, is hiring. The company officially opened its Singapore office yesterday, boasting a 28,000-square-foot site.
"Our team in Singapore will play a crucial role in broadening our global development and service network," said Forrest Liu, co-founder of HoYoverse. "We're eager for more creative minds from diverse backgrounds to join us in building the future."
---
---
HoYoverse's Singapore office will serve as a headquarters for the region
Previously called miHoYo, the company was founded by Cai Haoyu, Forrest Liu, and Luo Yuhao in 2012 in Shanghai, China.
As the company grew, offices were set up in Montreal, Los Angeles, Tokyo, and Seoul. As part of its ongoing global expansion, the new Singapore office will serve as a key hub for HoYoverse's global distribution and operation efforts and provide technical support for game development, HoYoverse said.
The company also announced that it plans to add at least a hundred more jobs by the end of 2022. Current job openings include those in game development, engineering, marketing, product, operations, function, and project management.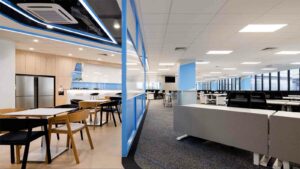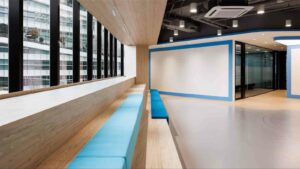 Current job openings listed
Programming and technology
Product and game design
Art and audio performance
Marketing and business development
Operations
Quality assurance and testing
Function and project management
The office in Singapore is specifically looking for frontend and backend engineers, iOS engineers, algorithm engineers, and UI/UX designers on the technical end. They're also recruiting visual designers, character concept designers, and monster concept designers.
A handful of openings are also available in the marketing department, including account manager, business development, public relations, brand marketing, and community manager positions.
Besides the overwhelmingly successful release of Genshin Impact in 2020, HoYoverse has produced other popular titles such as Honkai Impact 3rd and Tears of Themis, as well as a wide range of animations, comics, music, merchandise, and other supporting content that expand their games' universe.
Two upcoming new titles, Honkai: Star Rail and Zenless Zone Zero, are slated for release soon. Find out why we believe Honkai Star Rail is the next best RPG for Genshin Impact players.
To apply for jobs at HoYoverse, visit their career page here.
READ MORE: Real-life Mondstadt? This Genshin Impact exhibition is the closest we'll get to a Disneyland