Genshin Impact V2.7 has finally arrived, with travelers splurging their hard-earned primogems on the banners of new 5-star Hydro character Yelan and returning Anemo DPS Xiao.
While not much is known about Yelan, the Liyue super spy stole the hearts of Genshin fans when she was officially revealed back in March. As for Xiao, the lone Yaksha is known for his fast-paced attacks akin to Devil May Cry.
The Liyue pairing turned out to be a massive commercial success for developer HoYoverse. The double banner skyrocketed to the top of Genshin Lab's revenue chart for Chinese iOS users, amassing US$9.8 million in just one day.
---
---
Xiao and Yelan make Liyue proud with record-breaking sales on their first day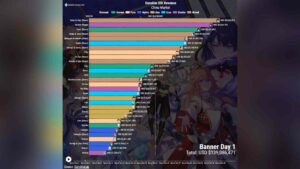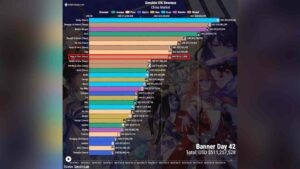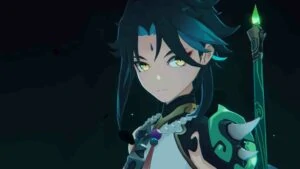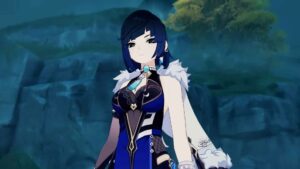 The V2.7 double banner surpassed the previous day one record held by Raiden Shogun on her first banner run at US$9.3 million, making it one of Genshin's most profitable releases.
Now a week into its run, the duo has already earned US$22 million, ranking ninth on Genshin Lab's chart for overall revenue. With two weeks left, they still have a chance to beat Ayaka's extended banner rerun (US$35million) and take the top spot on the revenue chart.
With the success of this banner, HoYoverse might go for a potential rerun of Yelan in the near future, pairing the Valley Orchid with another popular Liyue native like Hu Tao or Zhongli. The two characters both had successful reruns that earned over US$25 million in revenue.
Follow ONE Esports on Facebook and Twitter for more Genshin news and stories.
READ MORE: Giant Primogem cosplayer blesses 5-star-hungry Genshin fans with mere presence