We've seen several impressive Genshin Impact cosplayers in the past, each with their own unique take on HoYoverse's characters.
A Raiden Shogun cosplayer dressed up as a bride and married every Zhongli cosplayer in an event, while a Yae Miko cosplayer pulled for the Electro 5-star shrine maiden while in costume. This time around, a Hydro Abyss Mage cosplayer puts a smile on everyone's faces at Sakura-Con 2022 in Seattle, USA.
Hydro Abyss Mages are one of the first Elite Enemies that travelers will come across when they embark on their adventure in Teyvat. Upon encountering these monsters, Abyss Mages will dance and laugh around for a few seconds before attacking players with their elemental abilities.
MiaKat brings the magical mage's happy movements to life with their rare Genshin Impact cosplay.
---
Dancing Hydro Abyss Mage cosplayer steals the show at Sakura-Con 2022
The cosplayer jived and headbanged to 4lung's Deku on the Decks rave set while wearing a classic Hydro Abyss Mage costume in blue and white colors. Despite the exaggerated dancing and headbanging, their handmade costume stayed neatly intact, impressing Genshin fans present at the event.
"I made the costume myself," the cosplayer commented on their own post. "I made sure the ears were durable enough for headbanging."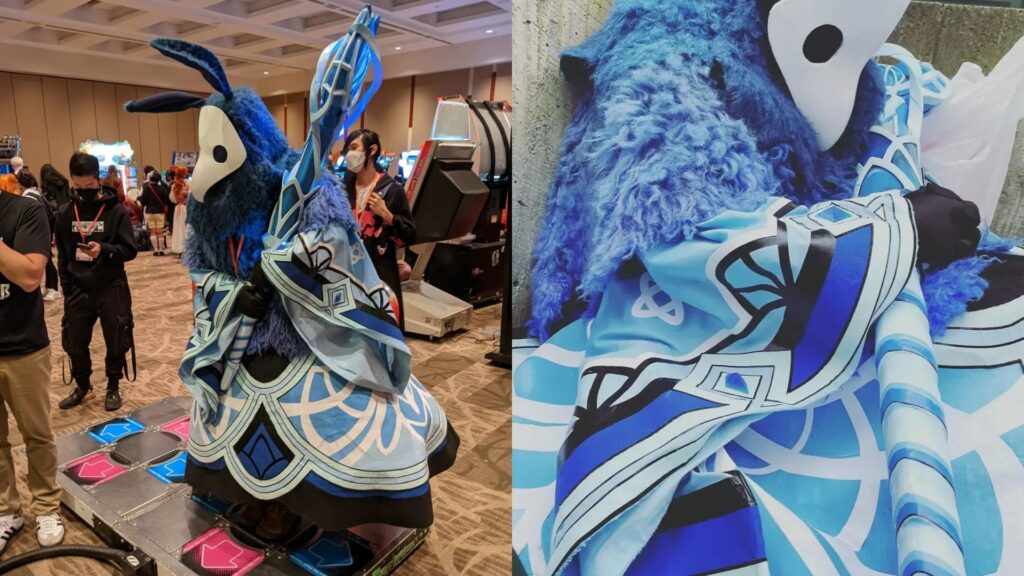 ---
---
They also carried a plastic gun that shoots out mini bubbles that mimics the monster's special attack, Homing Bubble.
---
---
They sure seem to be fond of dancing, even playing a few rounds of Dance Dance Revolution in their full Abyss Mage costume.
MiaKat may be the coolest and kindest Hydro Abyss Mage we've ever seen, for they even handed out free, individually-wrapped blue gumballs as convention favors.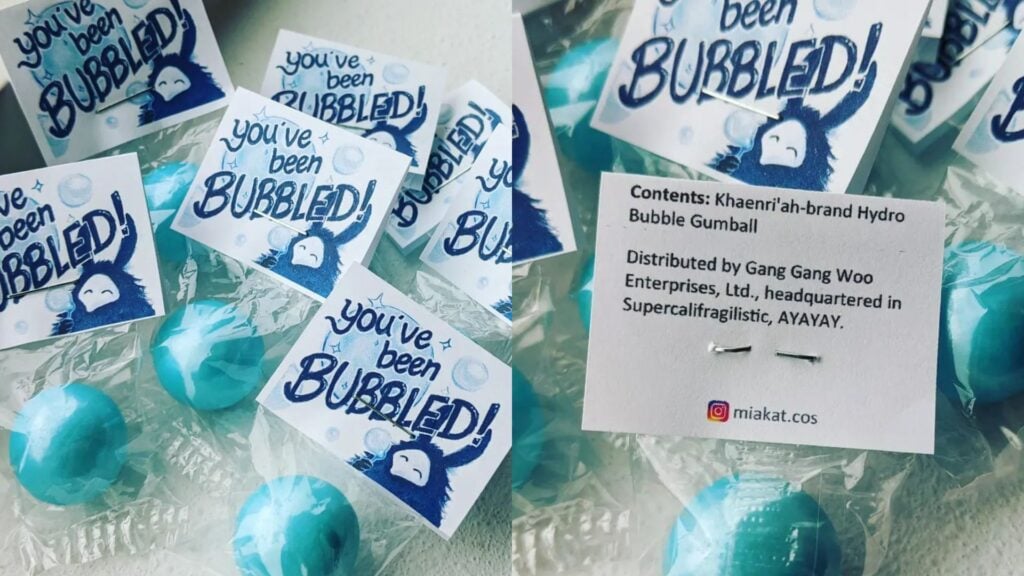 READ MORE: This miracle Shenhe pull proves I'm 10 times luckier than you in Genshin Impact