Following the extension of Kamisato Ayaka's banner in V2.6, Genshin Impact's V2.7 update sets travelers on another action-packed adventure with new characters, events, and rewards.
The latest patch puts the spotlight back on Liyue with the introduction of Yelan, the new 5-star bow user. While locals mention that she is quite mysterious, Yelan's trailer depicts her as Liyue's very own vigilante, infiltrating various criminal syndicates and relaying intel to the Ministry of Civil Affairs.
If you happen to get Yelan through her character banner, your next task is to level her up and find a good bow for her, which can be difficult for free-to-play users. To help new Yelan mains out, HoYoverse is introducing a new event where players can get the 4-star bow weapon, Fading Twilight, for free.
How to get the Fading Twilight free weapon in Genshin Impact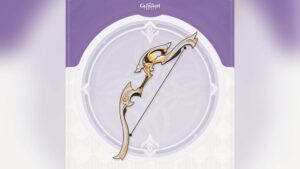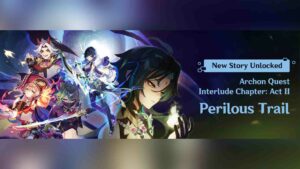 This 4-star bow weapon is an exclusive reward given during the "Perilous Trail" event.
Players must complete challenges in the "Realms of Guile and War" to claim the event-exclusive free weapon and its refinement materials.
Perilous Trail event eligibility and requirements
To participate in the V2.7 event "Perilous Trail", you need to accomplish the following:
Reach Adventure Rank 30 or above
Complete the Archon Quest "Chapter I: Act III – A New Star Approaches"
Complete the World Quest "Wherefore Did the Spiritstone Descend?"
You can enter the event through "Quick Start" on the in-game event page.
If you'd like to enhance the event experience, HoYoverse recommends that you complete the three additional quests down below:
Arataki Itto's Story Quest "Taurus Iracundus Chapter: Act I"
Raiden Shogun's Story Quest "Imperatrix Umbrosa Chapter: Act II"
World Quest "A Teapot to Call Home: Part I"
The "Perilous Trail" event will be available until June 20, while its event shop will be open until June 27.
Aside from Fading Twilight, players can also obtain other valuable items, such as the bow's weapon refinement material, primogems, and other ascension materials.
You can check out the full details on the official event page.
---
---
Fading Twilight ascension materials
Here are all the materials you'll need to ascend this 4-star weapon:
ASCENSION PHASE
MATERIALS NEEDED
0 → 1
– 5,000 Mora
– 3 Grain of Aerosiderite
– 3 Hunter's Sacrificial Knife
– 2 Divining Scroll
1 → 2
– 15,000 Mora
– 3 Piece of Aerosiderite
– 12 Hunter's Sacrificial Knife
– 8 Divining Scroll
2 → 3
– 20,000 Mora
– 6 Piece of Aerosiderite
– 6 Agent's Sacrificial Knife
– 6 Sealed Scroll
3 → 4
– 30,000 Mora
– 3 Bit of Aerosiderite
– 12 Agent's Sacrificial Knife
– 9 Sealed Scroll
4 → 5
– 35,000 Mora
– 6 Bit of Aerosiderite
– 9 Inspector's Sacrificial Knife
– 6 Forbidden Curse Scroll
5 → 6
– 45,000 Mora
– 4 Chunk of Aerosiderite
– 18 Inspector's Sacrificial Knife
– 12 Forbidden Curse Scroll
Best characters to benefit from Fading Twilight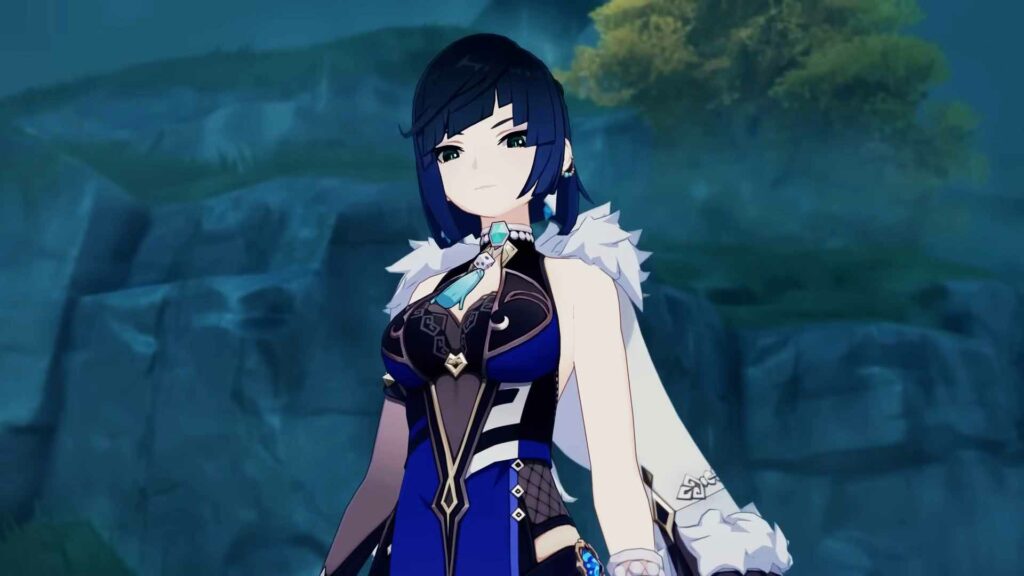 The 4-star bow weapon has a unique effect called "Radiance of the Deeps", which passively increases the character's damage up to three levels (6%/10%/14% at R1).
While DPS bow characters like Ganyu often rely on their charge shots for strong attacks, Fading Twilight's unique effect allows players to utilize auto-attack combos more often for easier targets.
Fading Twilight works well with the following characters:
Follow ONE Esports on Facebook and Twitter for more Genshin news, guides, and stories.
READ MORE: Giant Primogem cosplayer blesses 5-star-hungry Genshin fans with mere presence