Genshin Impact version 3.4 introduces the area of Mt. Damavand, the northern expansion of the Great Red Sand desert that offers its own local specialties.
The region's Sand Grease Pupas is one of the newest finds in the online RPG. Used for the ascension of Alhaitham, these materials primarily appear inside the mountain's underground tunnels.
Here's a quick guide on how to effectively farm Pupas in Genshin, including locations, routes, and how to find them.
---
How to farm Sand Grease Pupa in Genshin Impact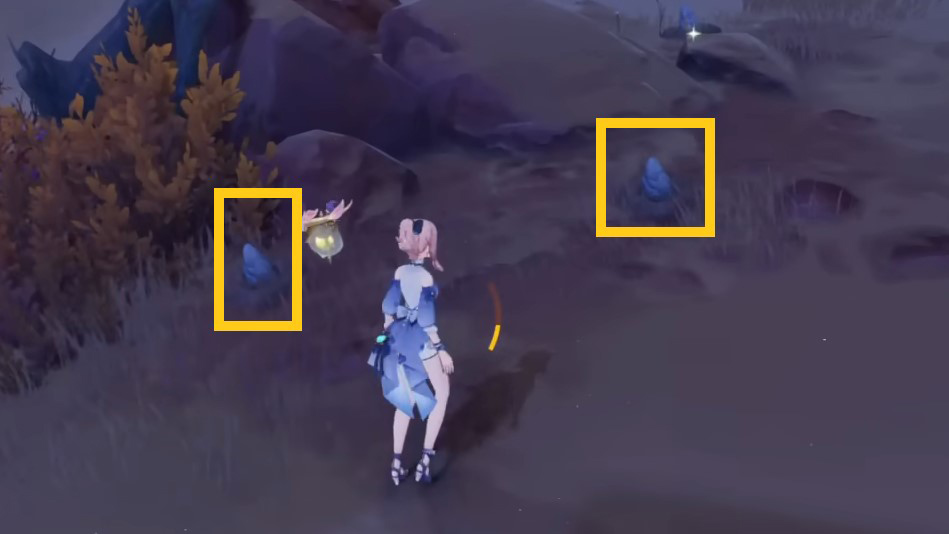 Similar to Henna Berries, Pupas are usually found near rocks and foliage in the Great Red Sand. The local specialty juts out of the ground and is quite easy to spot.
The main challenge of Pupa farming is going to their spawn locations. The majority of Pupas are found in the new underground tunnels of Mt. Damavand.
Players can get access to the tunnels by simply jumping down the nearby openings. To get you acquainted with the tunnels, it'd be best to unlock the teleport waypoint next to the overlord boss Setekh Wenut at the Sands of Al-Azif.
Pupas are usually grouped together so they're an easy catch for players who have Nahida. The Dendro Archon can use her elemental skill to aim and collect them in one go.
Pupas will respawn two days after you've looted them, just like other local specialties. You can also request to join another person's world to get more.
---
---
Best Pupa farming routes
Here are five sample farming routes for the Great Red Sand specialty. The last three routes are located in Mt. Damavand's underground area.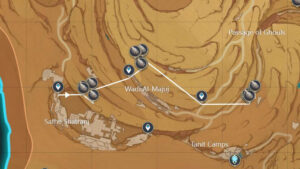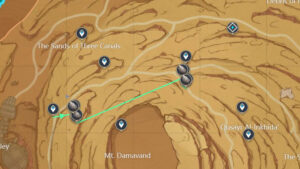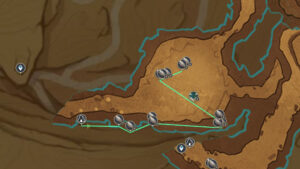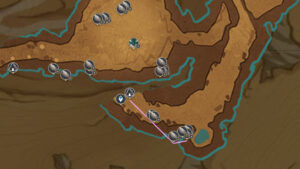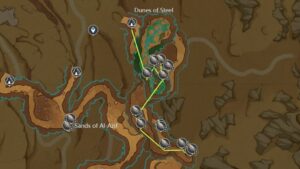 Follow ONE Esports on Facebook and Twitter for more Genshin news, guides, and highlights.
READ MORE: Alhaitham materials: Best Genshin farming routes and locations