Genshin Impact is celebrating its first year anniversary this month! Though only a year old, the game has already become a staple RPG on many PCs, consoles, and mobiles, mine included.
While many play it for the anime aesthetic and elemental gameplay, Genshin's gacha mechanics is also considered to be the most thrilling part of the miHoYo game.
Clocking in a year of gameplay, I can honestly say that I'm the luckiest player in Genshin Impact, and here's why.
---
Why am I the luckiest player?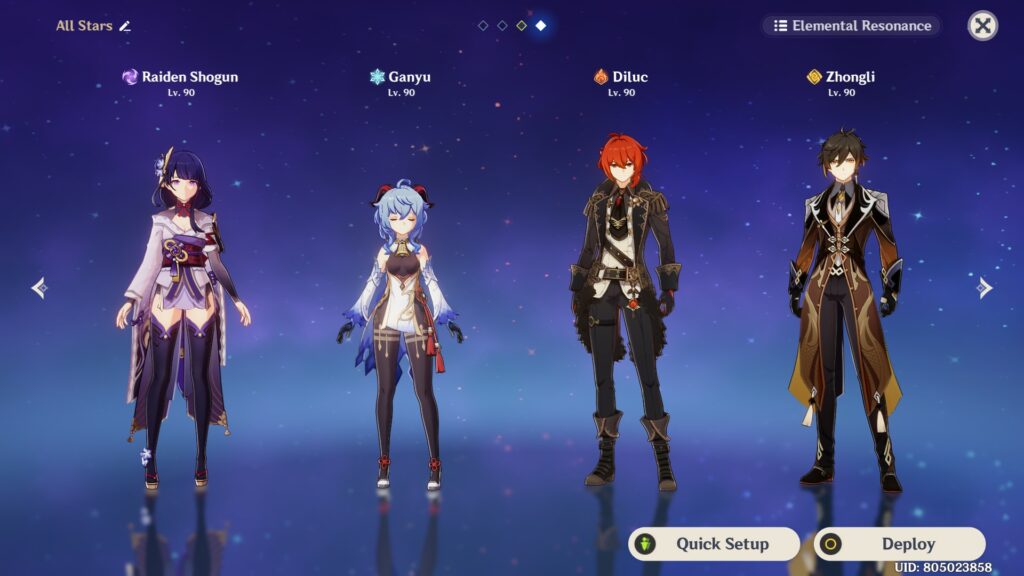 It's a known fact that Genshin's gacha system is all about numbers. Looking at the standard Character Event Wish, you have a 0.6% base probability of getting the featured 5-star character, which shoots up to 50% on the 90th attempt.
Despite such probabilities in the gacha system, I consider myself the luckiest player of miHoYo's hit RPG with 12 5-stars and countless 4-stars. As of now, my highest constellation for a 5-star is Jean at C2 and for 4-stars, Fischl, Beidou, Xingqiu, and Barbara at C6.
In terms of recent achievements, I managed to grab a triple threat from Raiden Shogun's recent banner run, taking home Kujou Sara, the Engulfing Lightning polearm, and Baal herself.
My luck doesn't stop there. Lounging around on my personal stream with viewers, I performed the usual rituals of climbing to the top of landmarks… and surprisingly pulled both Eula and Kazuha before pity.
How many characters do I have?
Out of the entire 39-character roster excluding Aloy and Traveler, I've grabbed 10 out of 19 5-stars, as well as all the released 4-stars. I'm coming for you next, Xiao.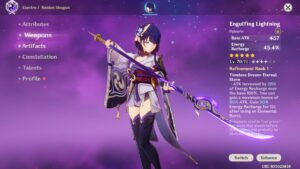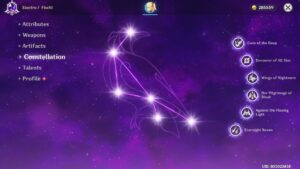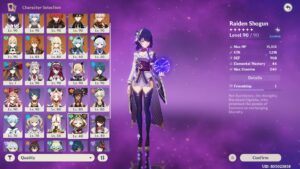 ---
---
Appreciation is key to the Genshin Impact gacha experience
I obviously have nothing to brag about compared to whales and their 5-star C6 parties, but as the luckiest player in Genshin, I do believe that it's all about making do with what you have.
As someone who plays daily and occasionally buys the Battle Pass and Blessing of the Welkin Moon, I've learned to live with the pain and joy of rolling through a specific banner.
The most important part of the Genshin Impact experience is enjoying and appreciating what you get. Another 4-star character? Great. An actual 5-star weapon? Amazing.
It's paramount to keep your expectations low so that when you do get that golden pull on the Xiao rerun, it's something worth cherishing throughout your days of grinding for his talents and artifacts.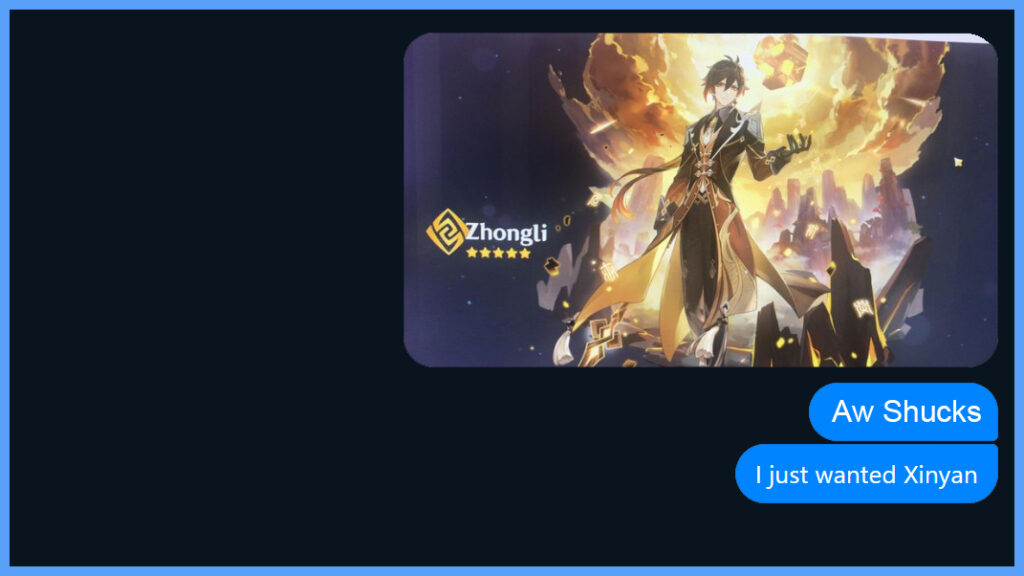 Even with my biggest grabs of Ganyu and Zhongli, I was actually rolling for 4-star constellations, and managed to hit pity by accident.
Since I was aiming for a less rare character like Xinyan, I didn't even bother to level the 5-stars up until months after the banner release.
I know it's hard to accept the gacha system as it is, but once you believe that it'll only take a miracle for you to get any character or weapon, you'll soon become the luckiest player in Genshin Impact, just like me.
Follow ONE Esports on Facebook for more Genshin news, guides, and highlights.
READ MORE: The 5 best Event Wish characters in Genshin Impact