As you must know, Metro Manila is quite the trip from Mexico City.
LCK representative DRX recently released a video about their last day in South Korea before heading off to Worlds 2022. As the fourth seed of the LCK, DRX is competing in the Play-In Stage in Mexico.
The entire team rode Porsches to the Incheon International Airport in style thanks to their car sponsors. The players also came prepared for the 14-hour flight. Kim "Deft" Hyuk-kyu brought his own pillow while Cho "BeryL" Geon-hee had a few webtoons and Netflix series saved.
Before boarding the plane, players Lee "Juhan" Ju-han and Hwang "Kingen" Seong-hoon intended to exchange their cash for Mexican pesos (MXN$), but the duo received bills of a different currency.
---
---
DRX Kingen and Juhan end up with PHP bills by accident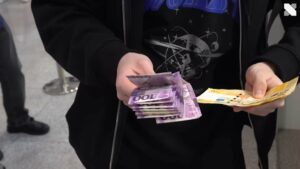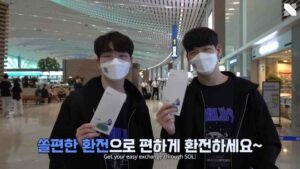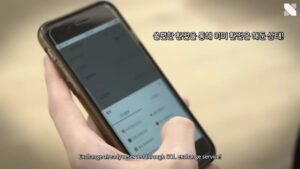 In the video, one of the players is seen holding 100 and 500 Philippine peso (PHP) bills. It turns out that Kingen reserved the exchange beforehand on an app, and did not realize that he was getting a different kind of peso.
Aside from the currencies having the same name, it doesn't help that they also have the same colors. The PHP100 bill shares a similar shade of purple to the MXN$1,000 bill.
Following the video's release, DRX later commented that Kingen realized his mistake and resolved the currency issue off-camera.
Money talk aside, the LCK team is flying high in the Play-In Stage with a 3-0 record. DRX will face LLA representative Isurus on October 1, 8 p.m. PST | October 2, 4 a.m. GMT | 11 a.m. GMT+8.
You can check out the full video down below:
---
---
Follow ONE Esports on Facebook and Twitter for more LoL news, guides, and highlights.
READ MORE: Deft made a mistake, then Zeka's Akali channeled Chovy to save the game