Updated on April 4, 11:54 a.m. (GMT+8): Improved relevancy.
Genshin Impact sets the stage for Sumeru's brightest dancer and 5-star Hydro sword user, Nilou.
Nilou took a supporting role in the region's Archon Quest as the coordinator of the Sabzeruz Festival, an event that commemorates the birth of Lesser Lord Kusanali. The Zubayr Theater performer always takes time to thank her dance partners, the design staff, and the audience for their efforts.
If you want to win your battles with the power of dance, here are all the Nilou materials you'll need for her ascension.
---
Locations and routes of Nilou materials for Character Ascension
Aeonblight Drake
Location of boss is east of Devantaka Mountain in Sumeru
46 Perpetual Calibers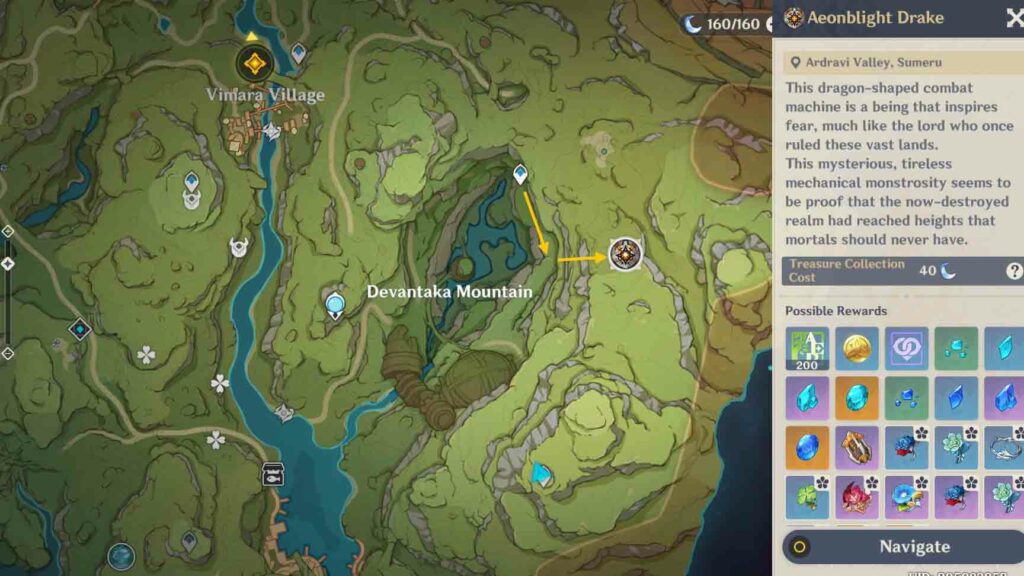 Hydro Hypostasis
1 Varunada Lazurite Sliver
9 Varunada Lazurite Fragments
9 Varunada Lazurite Chunks
6 Varunada Lazurite Gemstones
Alternate sources for Varunada Lazurite: Oceanid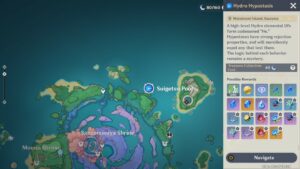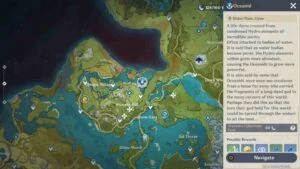 Padisarah
Padisarah is exclusively found in the region of Sumeru.
168 Padisarah
Here are three sample farming routes for Padisarahs: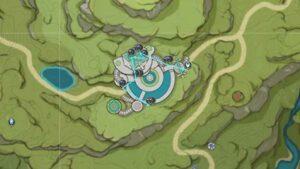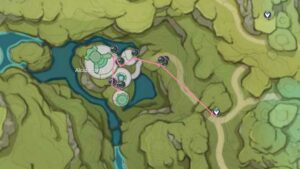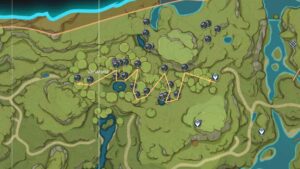 Fungi
Fungi are exclusively found in the region of Sumeru
18 Fungal Spores
30 Luminescent Pollen
36 Crystalline Cyst Dust
Fungi are a unique enemy type that drops different materials based on their state. Here's a quick guide on how to effectively farm Fungal Spores.
Here are three sample farming routes for Fungi: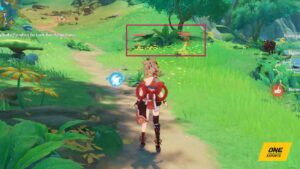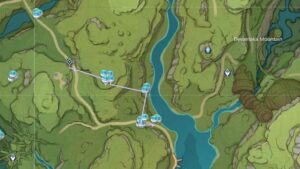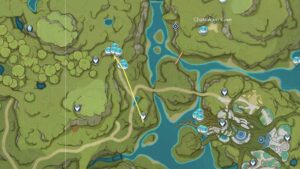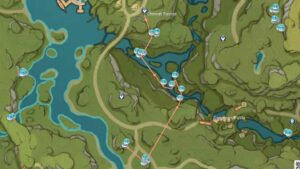 ---
---
Locations and routes of Nilou materials for Talent Ascension
End of the Oneiric Euthymia (Raiden Shogun domain)
Location is underneath the Grand Narukami Shrine in Inazuma
18 Tears of the Calamitous God
You must complete the "Imperatrix Umbrosa Chapter: Act II – Transient Dreams" story quest to unlock this domain
A rarer type of Nilou materials for Ascension, only appears once a week as a Trounce Domain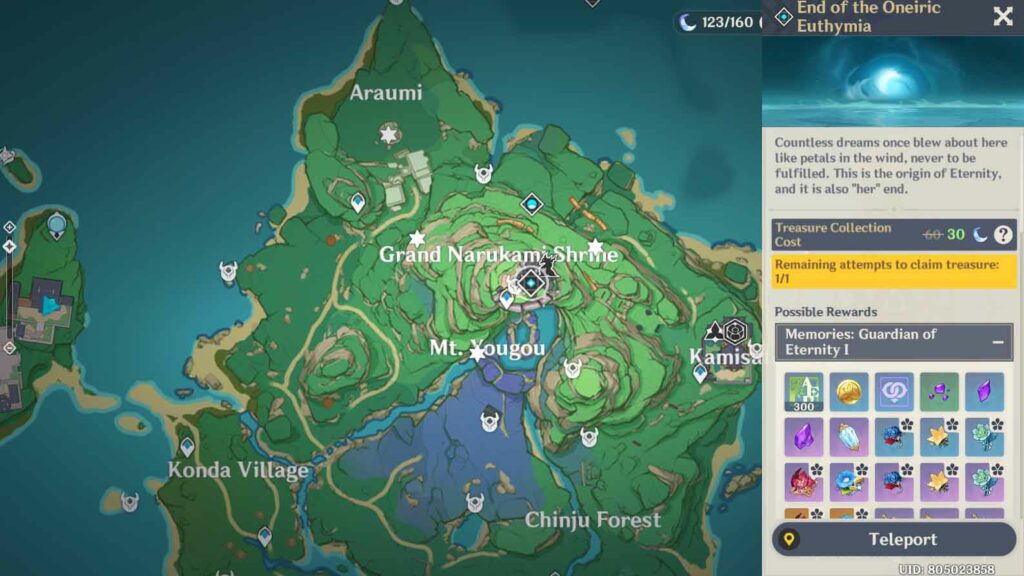 Steeple of Ignorance domain on Wednesday, Saturday, and Sunday
Location is west of Chatrakam Cave in Sumeru
9 Teachings of Praxis
63 Guides to Praxis
114 Philosophies of Praxis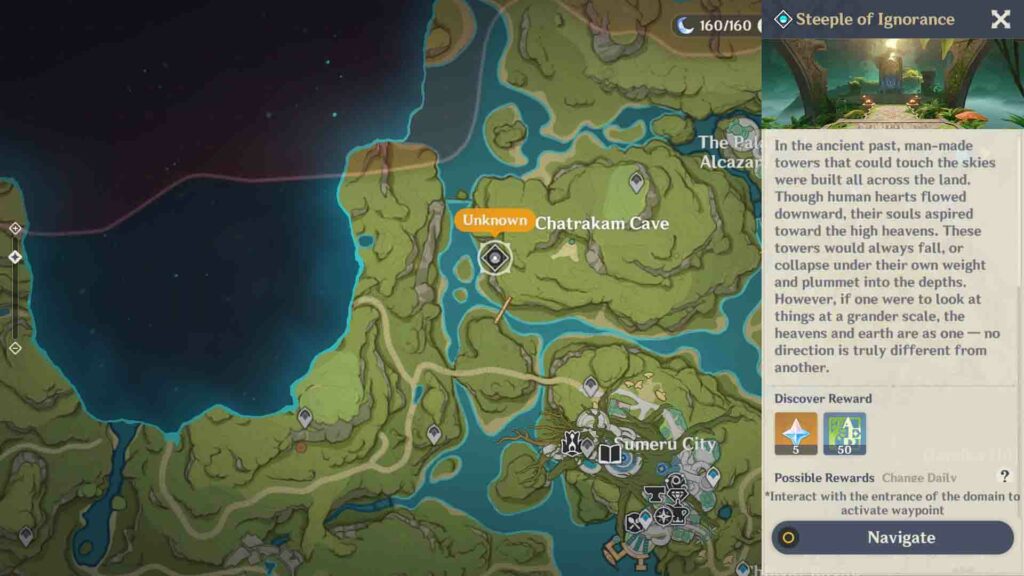 Fungi
18 Fungal Spores
66 Luminescent Pollen
93 Crystalline Cyst Dust
Crown of Insight
Obtainable by upgrading the Frostbearing Tree to Level 11, upgrading the Sacred Sakura's Favor to at least Level 15, upgrading the Sumeru Tree of Dreams to at least Level 5, and playing Genshin Impact's various limited-time events
Here's a guide on how to Triple Crown a character in Genshin impact.
Follow ONE Esports on Facebook and Twitter for more Genshin news, guides, and stories.
READ MORE: Perfection! Yelan cosplayer's underarms are brighter than our future