The strength of the Kamisato Clan lies in the hands of Kamisato Ayato, a 5-star Hydro sword user.
The young politician steals the show with his Hydro-infused swordplay and his Prince Charming demeanor.
Still not convinced? Here are 5 reasons why you must absolutely spend all your primogems on Kamisato Ayato.
5 reasons why you should roll for Kamisato Ayato in Genshin Impact
5. Ayato can cook you an elegant meal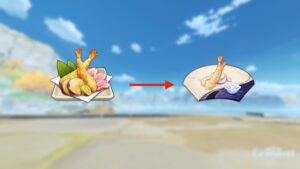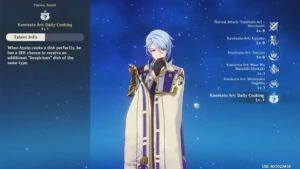 We love a man who can cook, and it just so happens that Ayato knows his way around the kitchen.
When cooking Sakura Tempura, Ayato has a chance of turning it into Quiet Elegance, a posh version of the traditional Inazuma dish that raises the original dish's 25 percent shield strength bonus up to 35 percent. Not bad for a busy Commissioner.
Be wary of his "Daily Cooking" passive though. When Ayato cooks a perfect meal, he also has an 18% chance of creating a bonus suspicious dish that grants weaker effects compared to the original recipe.
4. He is a boba tea fanatic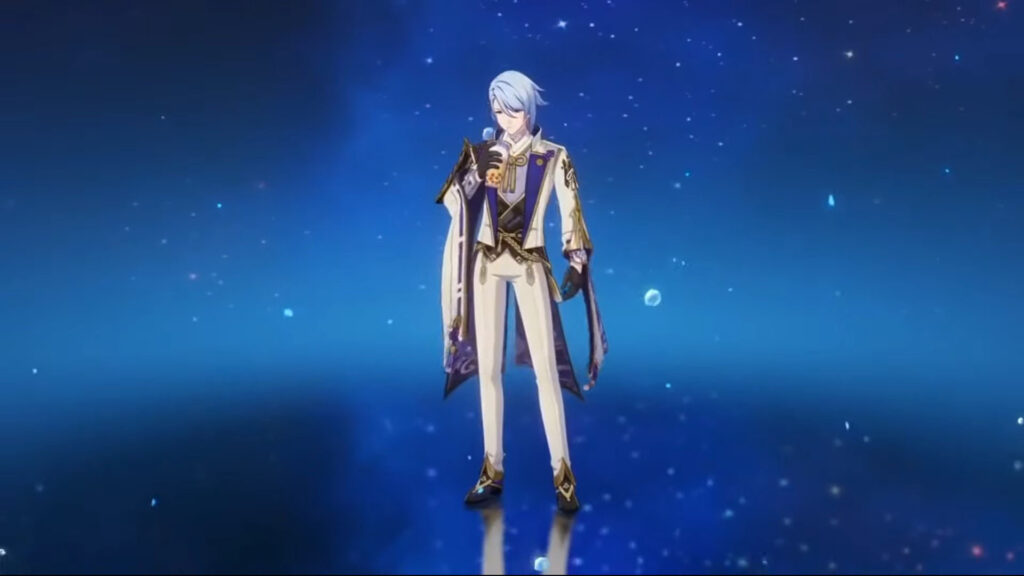 Despite his busy work schedule, Ayato loves to chill out with a cup of boba tea. The politician's idle animation even shows him taking a few sips from his own secret stash.
According to his official blog post, Ayato heard about the drink trend in Hanamizaka, the northern area of Inazuma City. Now a fan of its sugary goodness, he highly recommends the Milk Tea Medley.
With V2.6 being all about Ayato, could there be a chance that HoYoverse adds a brand new boba tea recipe? We certainly hope so.
3. Ayato's elemental skill gives you a Hydro version of him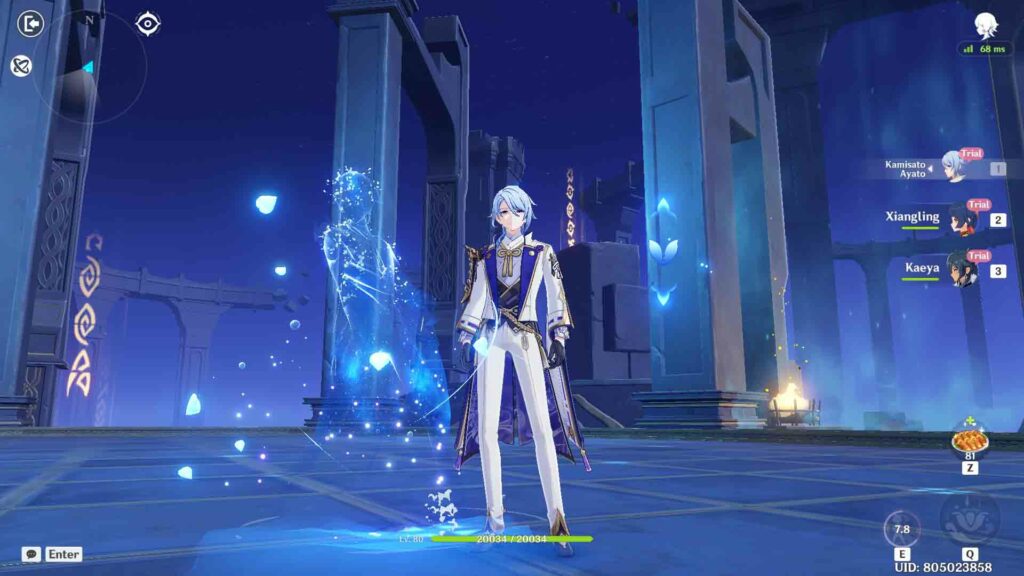 Ayato's elemental skill Kyouka is the perfect move for those who want to see Ayato as the true Hydro king.
When using Kyouka, Ayato leaves a watery illusion of himself on the battlefield. If enemies are nearby, the decoy will explode and deal AoE Hydro damage.
Ayato also enters the Takimeguri Kanka state, momentarily converting his auto-attacks into lightning-fast AoE Hydro slashes. Putting these two moves together, you can expect your opponents to get wetter than a water park.
---
---
2. He can passively recharge his own elemental burst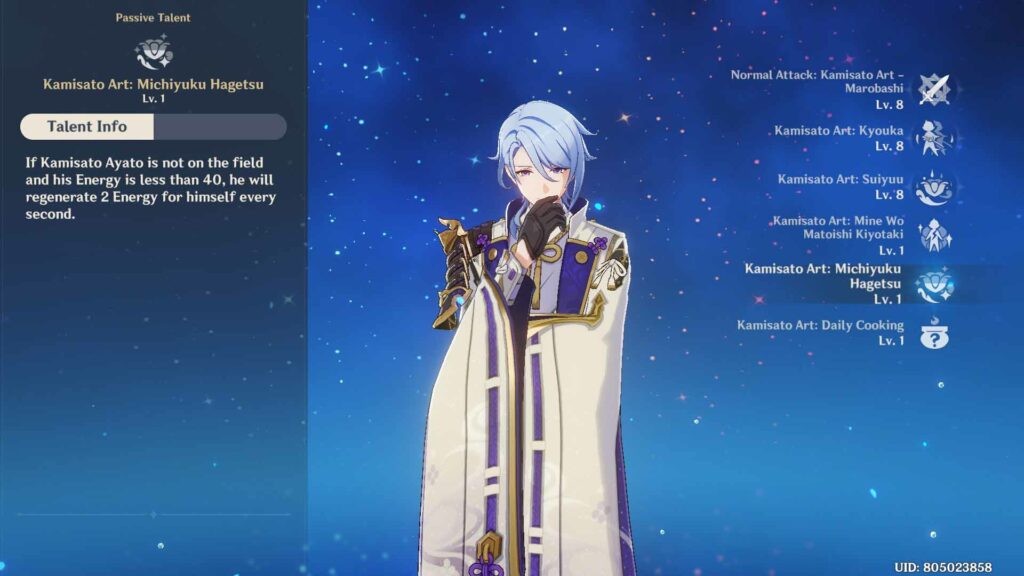 Who needs particles, am I right?
While most team compositions power through fights with an on-field DPS, Kamisato Ayato has a fourth Ascension passive talent that makes him more effective off the field.
The passive talent Michiyuku Hagetsu regenerates two energy every second for Ayato when he's off the field and has less than 40 energy (half of his elemental burst requirement). With efficient passive energy recharge, Ayato doesn't need a Hydro character like Xingqiu to act as his battery.
Even as the sole Hydro character, Ayato can unleash killer Hydro-based reactions with his plethora of AoE attacks.
1. Ayato is the head of the Kamisato Clan and the Yashiro Commission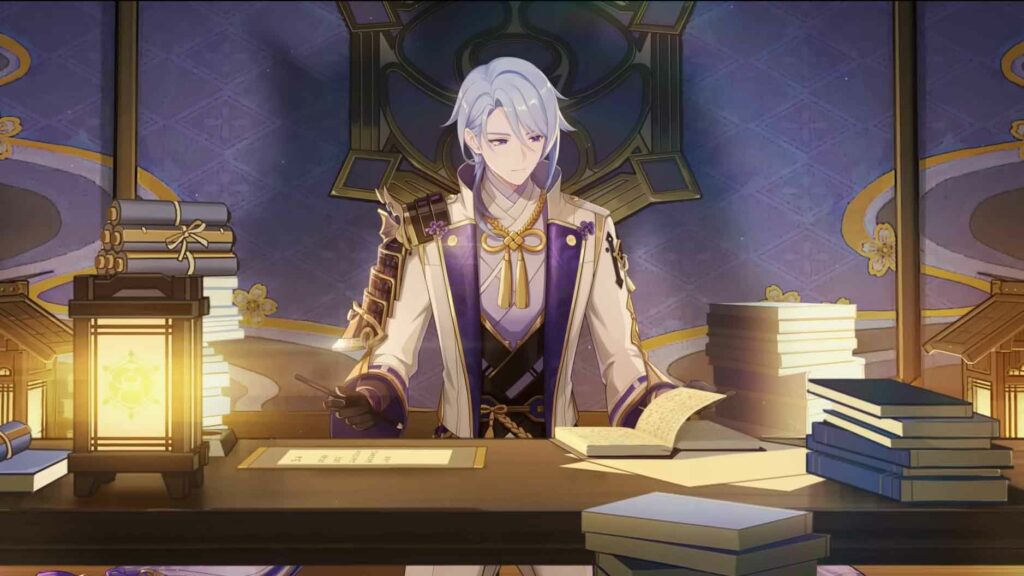 Step aside Albedo, there's a cooler onii-chan in Teyvat.
Kamisato Ayato stands tall as the benevolent leader of the Yashiro Commission, an organization dedicated to managing civilian affairs in Inazuma. In contrast to Raiden Shogun's totalitarian approach to politics, Ayato believes in good governance and equal benefits to all parties in negotiations and projects.
In addition to his duties as Commissioner, Ayato is the head of the Kamisato Clan, responsible for upholding his family's reputation as a skilled clan under the Inazuman Shogunate.
Though he's known to be a proud workaholic, Ayato always finds time to be a good older brother to Ayaka. After working hours, you'll probably catch him chatting with his sister and loyal servant Thoma over a few boba teas at the Komore Teahouse.
If you'd like to see more of Kamisato Ayato, you can check out his character demo down below:
---
---
Follow ONE Esports on Facebook for more Genshin news, guides, and highlights.
READ MORE: 3 Genshin Impact rituals that will definitely bring Kamisato Ayato home