26-year-old South Korean esports pro Cho "BeryL" Geon-hee has made a name for himself as a two-time League of Legends Worlds Champion — and now a Genshin Impact promoter.
He won Worlds 2020 with DAMWON Gaming and again in 2022 with DRX. Just after he lifted the championship trophy for the first time in 2020, the first thing he did was blow $7,000 in Genshin Impact to buy primogems.
The second time he won, the first thing he did was fly back home to Korea — instead of holidaying with his team — so that he could catch up on HoYoverse's open world role-playing game, Genshin Impact, and action role-playing game, Honkai Impact 3rd.
Years in the making, BeryL's love for Genshin has finally been acknowledged by the game developers — and made official.
---
---
DRX BeryL stars in official Pizza Alvolo and Genshin Impact commercial
BeryL is the star of a Genshin Impact commercial for HoYoverse's partnership with the popular pizza chain, Pizza Alvolo.
The accomplished support player stole the show in the video advertisement, where he promoted the delicious pizza and exclusive limited-time merchandise.
The Genshin Impact commercial features a range of merchandise, including a water tumbler, a mousepad, and a glider.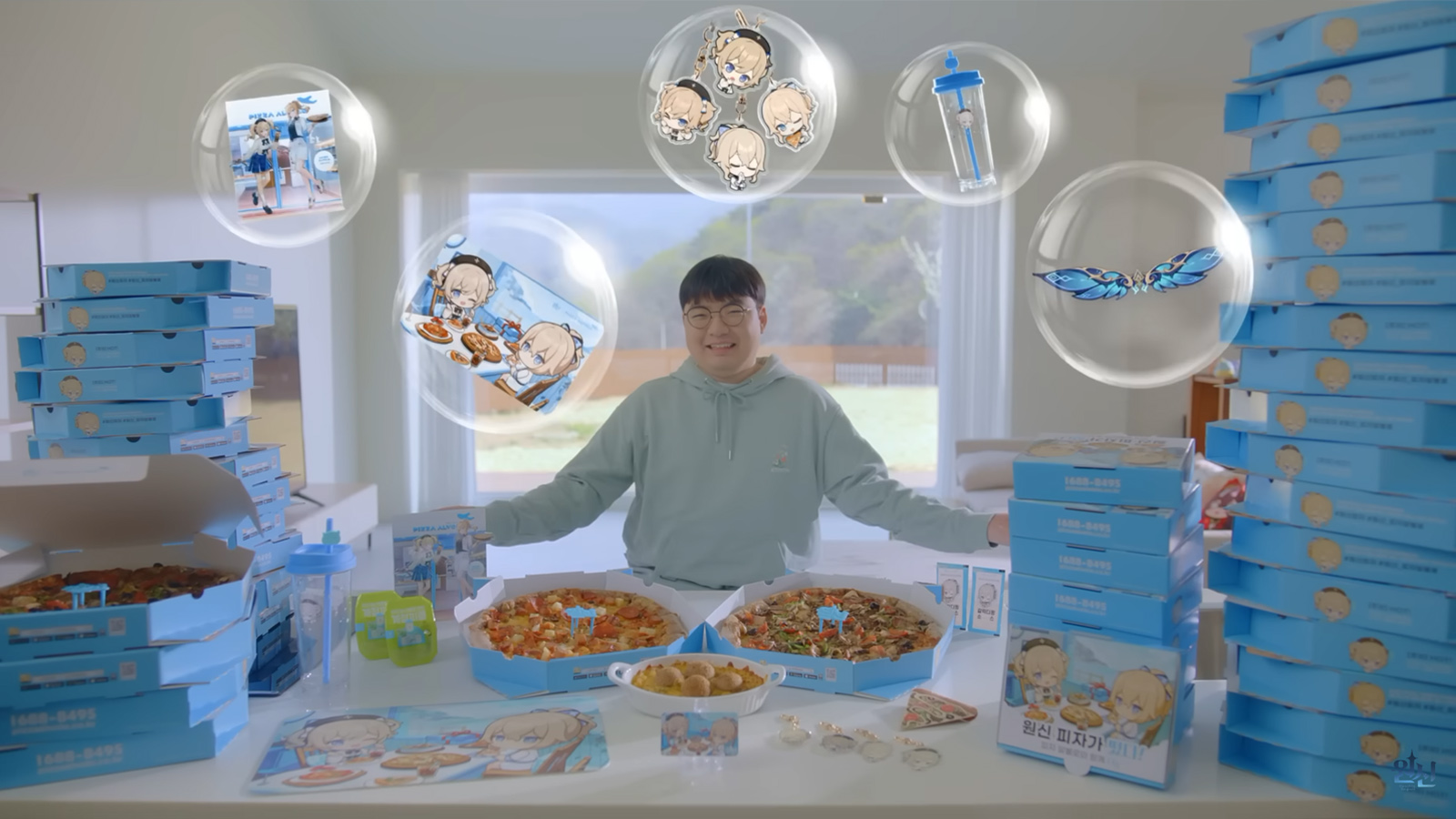 In the two-minute commercial, BeryL is depicted playing the popular HoYoverse game on his PC and PlayStation 5 console all day long, while indulging in dozens of mouth-watering pizzas.
Within the League of Legends community, he's already known to be a big fan, so much so that someone "flashed" Layla at him during the Worlds 2022 broadcast when he was competing.
In an exclusive interview with ONE Esports, he admitted that he is "a diehard collector" when it comes to Genshin and is most likely to wish on newer characters.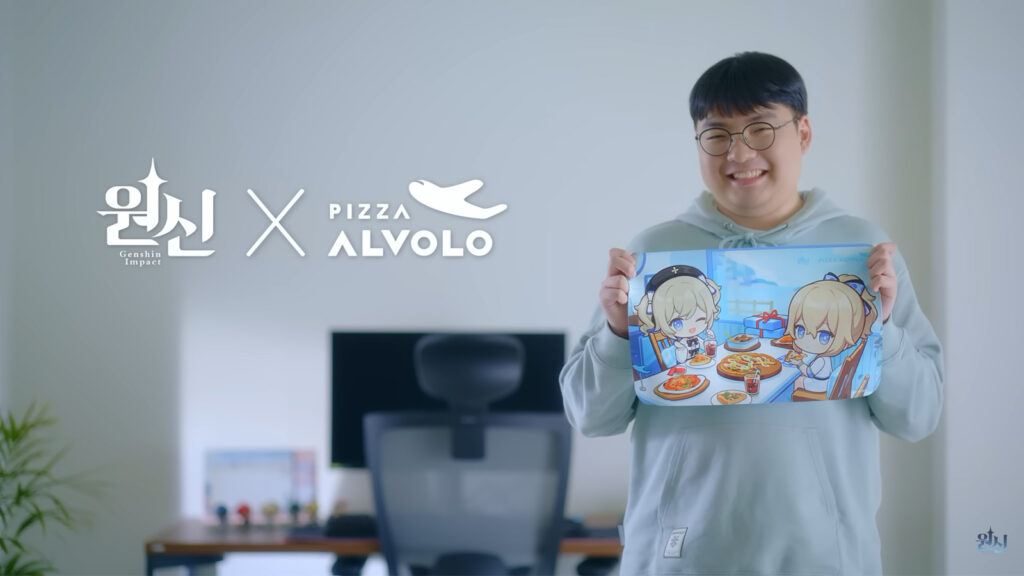 Watch DRX BeryL's full Genshin commercial here:
---
---
Follow ONE Esports on Facebook and Twitter for more LoL news, guides, and highlights.
READ MORE: Why roses are so symbolic in Faker's 10-year League of Legends career