Step right into the Pokemon wonderland of Amazon Prime Day 2023, where the hunt for the cheapest and best Pokemon deals begins!
Whether you're looking for the perfect birthday present or a surprise for a Pokemon-loving youngster, this is the place to find amazing deals on a wide range of Pokemon merchandise.
From plush toys and action figures to trading cards and accessories, you'll discover budget-friendly options that will bring joy to any fan.
---
---
The cheapest and best Pokemon deals on Amazon Prime Day 2023: Toys and gifts for kids and teens
Looking for other peripherals, accessories, and video games? Check out the best gaming deals at Amazon Prime Day 2023 here.
---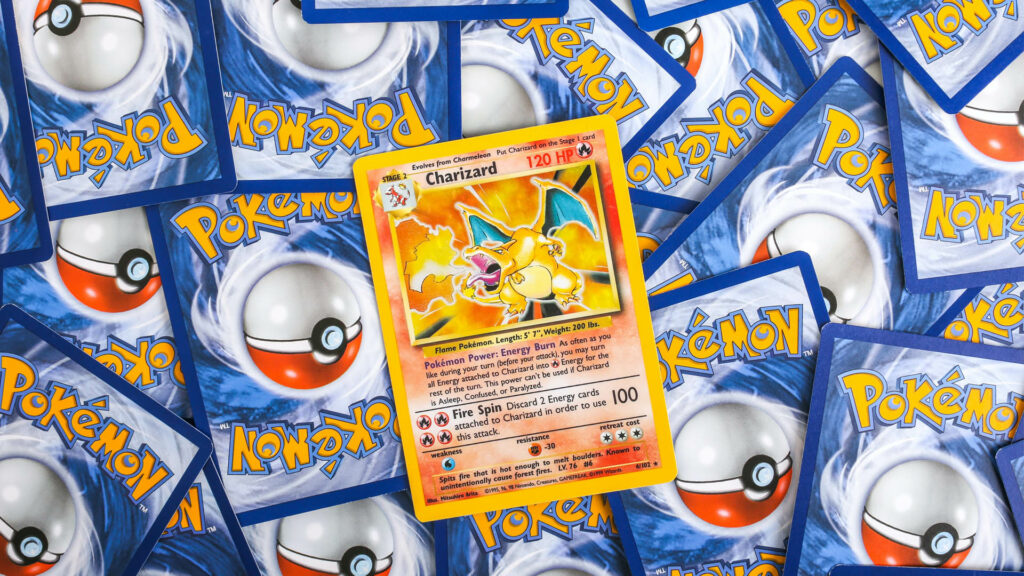 This Pokemon collectible card set is a dream come true for any collector. Each pack guarantees the inclusion of one random ultra-rare Pokemon card, adding an element of surprise to every purchase.
These ultra-rare cards are highly sought after, often featuring powerful Pokemon with unique abilities or breathtaking artwork.
Alongside the random ultra-rare card, each pack also contains 90 common and uncommon Pokemon cards, as well as 10 bonus cards, which are either holographic or rare.
---
---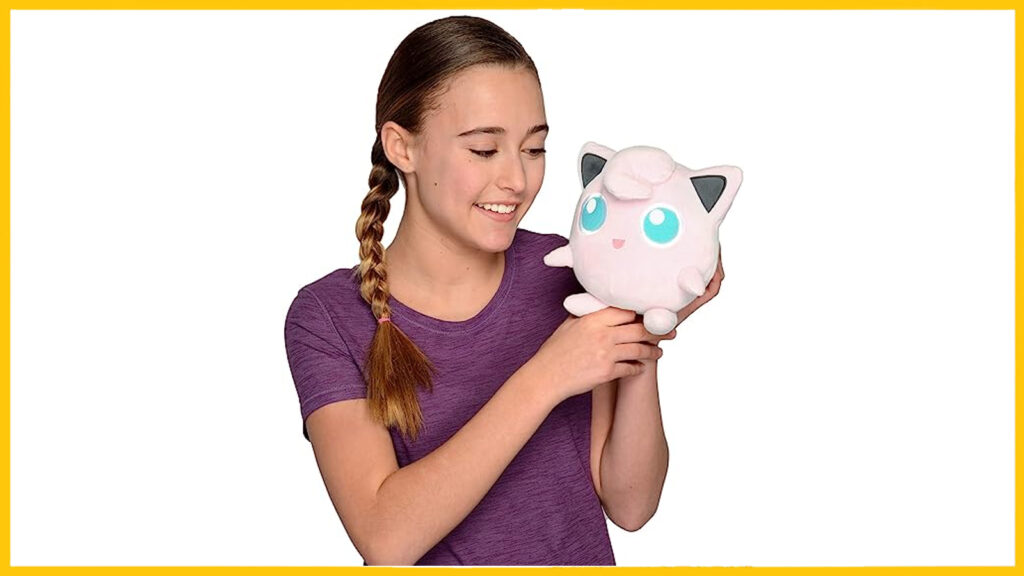 This Jigglypuff plush makes a delightful gift to any Pokemon enthusiast. Standing at a compact 8 inches tall, this stuffed toy captures the essence of the lovable Jigglypuff with its soft, huggable design.
Its adorable round body, big eyes, and signature curled tuft of hair make it instantly recognizable to fans of the iconic series.
---
---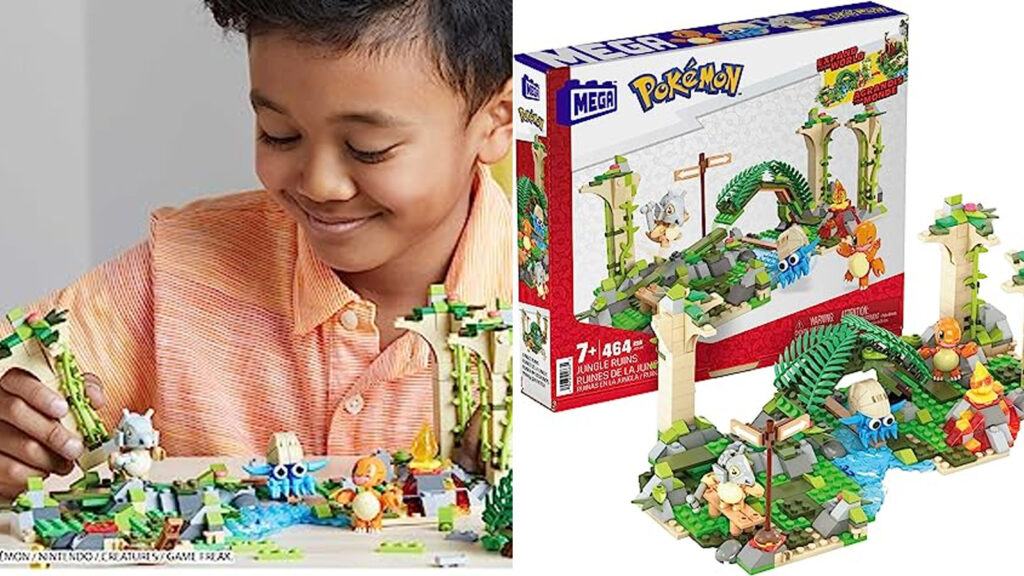 The MEGA Pokemon Action Figure Building Toy – Jungle Ruins edition is an epic playset that brings the world of Pokemon to life. With a whopping 464 pieces, this building toy provides hours of engaging construction fun for fans of all ages. The Jungle Ruins theme adds a sense of adventure and exploration as you assemble all parts of the set.
What sets this building toy apart is its motion feature. Once assembled, the set allows the movement of certain parts, such as swinging vines or rotating platforms. Furthermore, the set includes three beloved Pokemon characters — Cubone, Charmander, and Omanyte.
---
---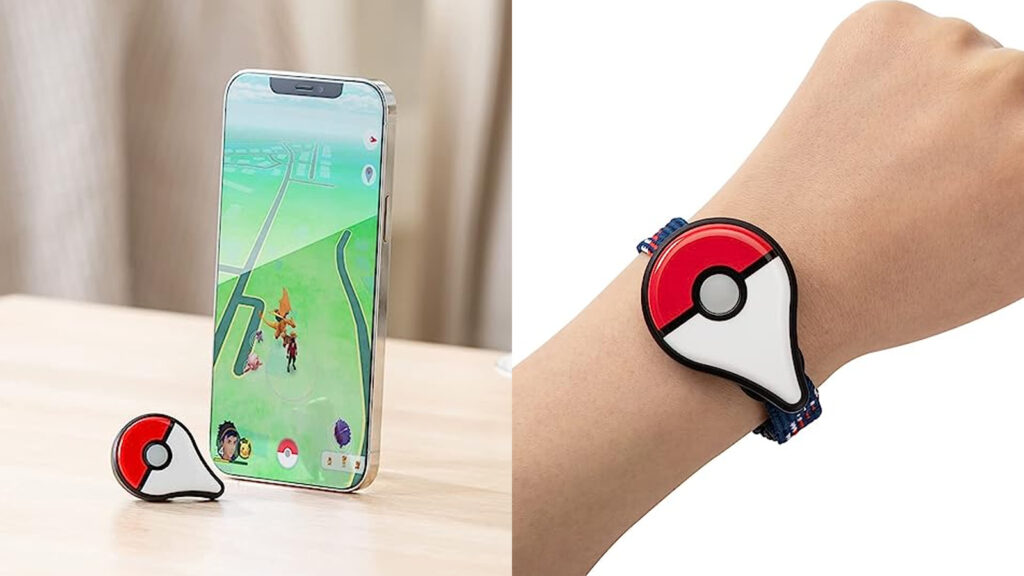 This sleek and stylish bracelet seamlessly connects to Pokemon GO via Bluetooth, allowing users to stay connected and engaged with the game even while their smartphone is tucked away.
With its intuitive design and easy-to-use functionality, the bracelet vibrates and provides real-time notifications for nearby PokeStops and Pokemon encounters, enabling trainers to catch 'em all with convenience.
---
---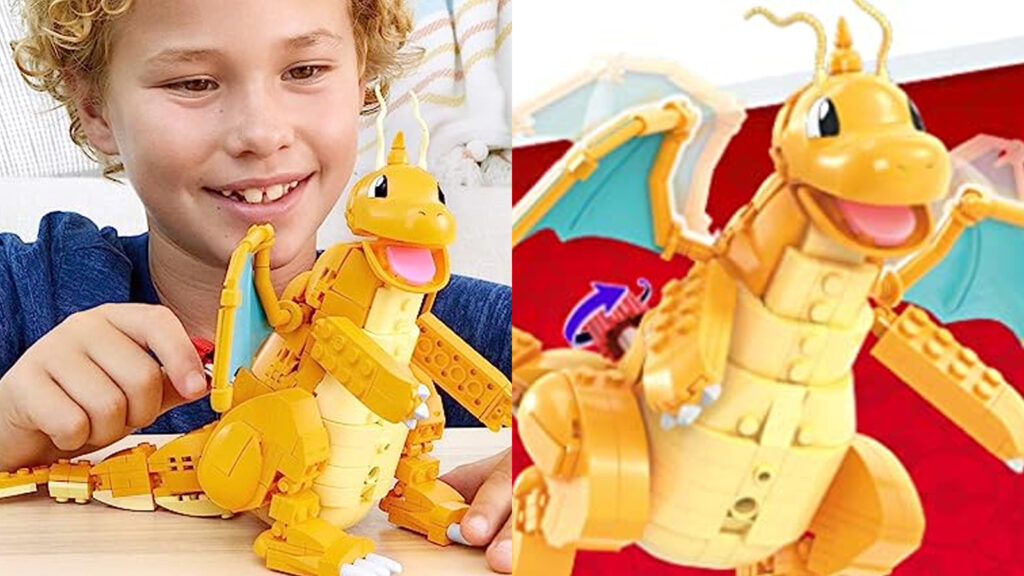 The MEGA Pokemon Action Figure Building Toy for Kids featuring Dragonite is an awe-inspiring playset that sparks imagination and creativity.
With 388 pieces, this building toy offers an exciting construction experience for young Pokemon enthusiasts. The highlight of this set is Dragonite, a beloved Dragon-type Pokemon, brought to life with incredible detail and vibrant colors, as well as a wing flapping motion feature.
---
---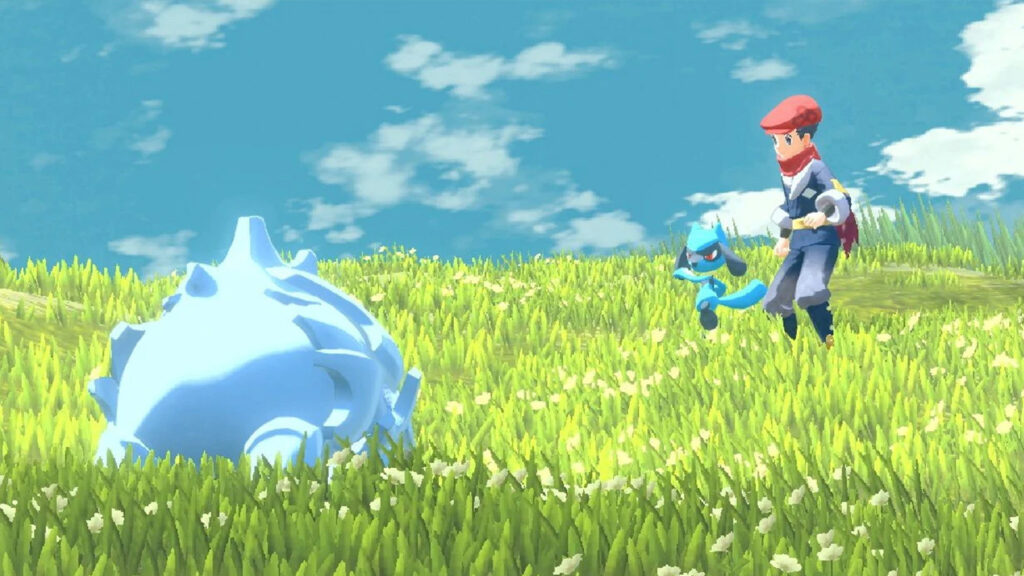 Pokemon Legends: Arceus is a groundbreaking addition to the Pokemon franchise. Set in the vast and mythical Hisui region, this open-world action RPG takes players on a journey through time, exploring the origins of the Pokemon world on the Nintendo Switch.
---
---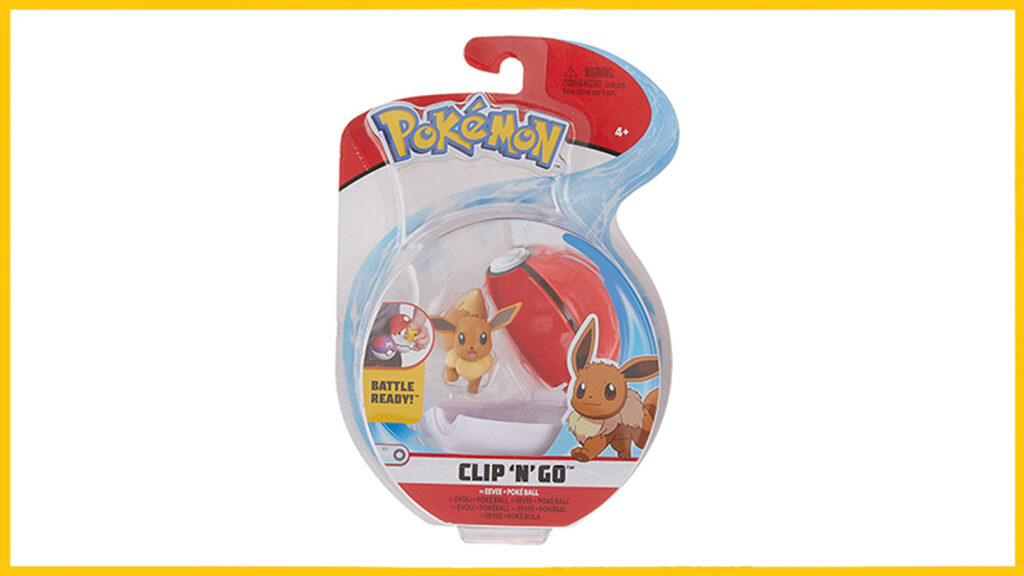 The Wicked Cool Toys Pokemon Official Eevee Clip 'n' Go is the perfect companion for Pokemon trainers on the go. This fantastic set includes an adorable Eevee action figure and a Great Ball, allowing fans to recreate exciting Pokemon battles wherever they are.
With its clip-on feature, the set can be easily attached to bags or clothing, making it convenient to take Eevee on adventures. The Great Ball adds an extra level of authenticity, enabling trainers to catch and display their Eevee in style.
---
---
Amazon Prime Day 2023 frequently asked questions (FAQs)
What is Amazon Prime Day 2023?
Amazon Prime Day is a special event organized by Amazon where they offer huge discounts and deals on a wide range of products. It's a big online sale where Prime members can find great bargains on things like electronics, clothing, household items, and more.
It's called "Prime Day" because it's exclusive to Amazon Prime members, who pay a subscription fee to get benefits like fast shipping and access to streaming services.
This year's Prime Day takes place from July 11 to July 12. It starts on July 11 at 12 a.m. PST | 7 a.m. GMT | 3 p.m. GMT+8.
Do I need an Amazon Prime subscription to view Prime Day 2023 deals?
Yes, you need an Amazon Prime subscription to view and access the deals offered during Amazon Prime Day. Prime Day is an exclusive event for Amazon Prime members, and the discounts and deals are specifically available to Prime members only.
Try Prime Student for half the original subscription price.
---
---
Where can I buy Amazon Prime Day 2023 deals?
Simply log in to your Amazon account during the event dates and visit the Amazon Prime Day page to view all the special offers and discounts.
Just a heads up, some of the links on ONE Esports are affiliate links. This means if you click on them and make a purchase, we may earn a small commission at no additional cost to you. It's a way for us to keep the site running and provide you with valuable content. Thanks for your support!
READ MORE: 5 types of gamers and the best gifts to give them