Tyson "TenZ" Ngo is the face of pro Valorant with his own merchandise line and now his own signature gaming mouse.
The Finalmouse Starlight Pro TenZ gaming mouse is the result of a collaboration between TenZ and cult gaming peripherals brand Finalmouse — a reskinned version of their Starlight-12 mice with an anodized raw magnesium finish.
While Finalmouse drops are usually extremely limited, TenZ's mouse launched with 40,000 units, the largest drop to date. Finalmouse drops usually sell out within minutes, before the mice reappear on aftermarket websites like StockX and eBay with hefty markups.
Finalmouse is also an incredibly polarizing brand. While diehard fans swear by collecting every single mouse the company releases, others have slammed it for its model of artificial scarcity and eye-watering prices.
There's merit in both these camps. Crafted from ultralight magnesium alloy, the Starlight Pro is exquisite. But it's also pricey at US$189 — and you're gambling with quality control issues as with every other Finalmouse.
---
---
The Finalmouse Starlight Pro is the best wireless gaming mouse — for a select few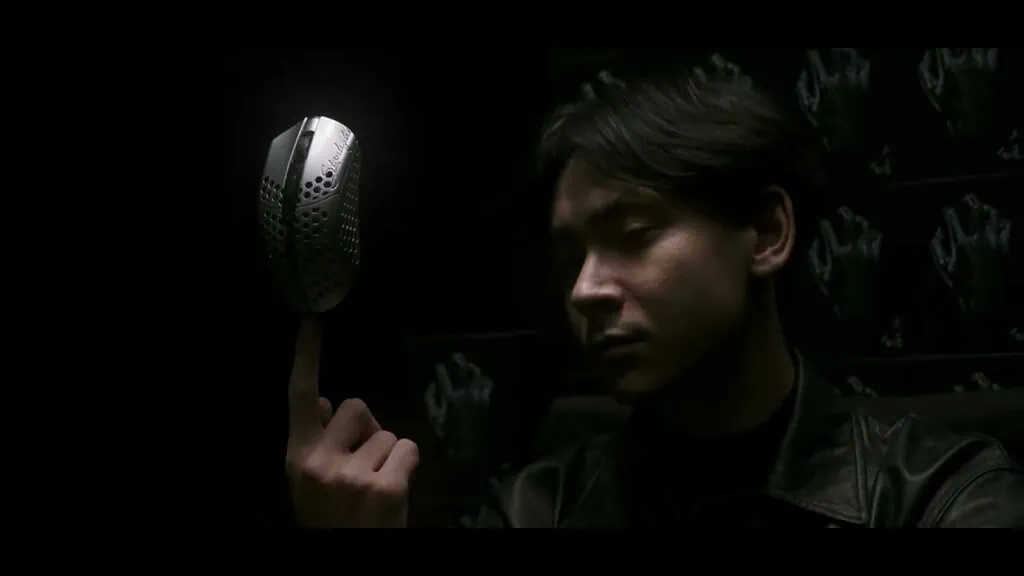 The thing about picking a gaming mouse is that it almost always comes down to personal preference. A mouse can have a flawless sensor and be as light as a feather, but none of that will matter if you don't like the shape.
The Finalmouse Starlight Pro is the best wireless gaming mouse I have used, but not necessarily for the reasons you expect. Like the Ultralight 2 before it, it is one of the smallest gaming mice on the market, and one of the only ones that will fit my grip comfortably.
Its symmetrical, ambidextrous design and low profile work great with the claw and fingertip grips, although you can palm it pretty comfortably as well.
Most other top wireless rodents were not made for folks with small mitts. The Logitech G Pro X Superlight and Razer Viper V2 Pro both measure over 125mm in length. In comparison, the Starlight Pro (Small) is a petite 115mm long.
It is smaller even than the Razer Viper Mini, which is also heavier and still only has a wired model.
---
---
The Starlight Pro (Small) weighs a mere 42g — one of the lightest, if not the lightest, wireless mouse today. It is a veritable featherweight, and the difference coming from any other mouse is stark. The mouse feels delightfully nimble in hand, gliding across my mousepad with barely any effort.
The stock mouse feet are smooth, and there is no noticeable scratchiness. Third-party Hyperglide skates feel a tad smoother, but they also wear down quickly.
The magnesium alloy chassis is one of the most unique aspects of the mouse. It is why Finalmouse has been able to make the mouse so light, setting it apart from the regular plastic found on its competitors. However, the base is made of Ultem, a type of plastic that allows wireless signals to pass through.
But it is not as stiff as magnesium, and should not be squeezed. Fortunately, the rest of the mouse is robust, with no flexing or creaking anywhere. The Ultem base has also been redesigned compared to the older Starlight-12, and is now stronger and more rigid.
The 20,000 DPI optical sensor lets you toggle between stages of 400, 800, 1,600, and 3,200 DPI. All adjustments are made with the dedicated DPI button, and there is no software or driver required.
---
Wireless puck, InfinitySkins, and more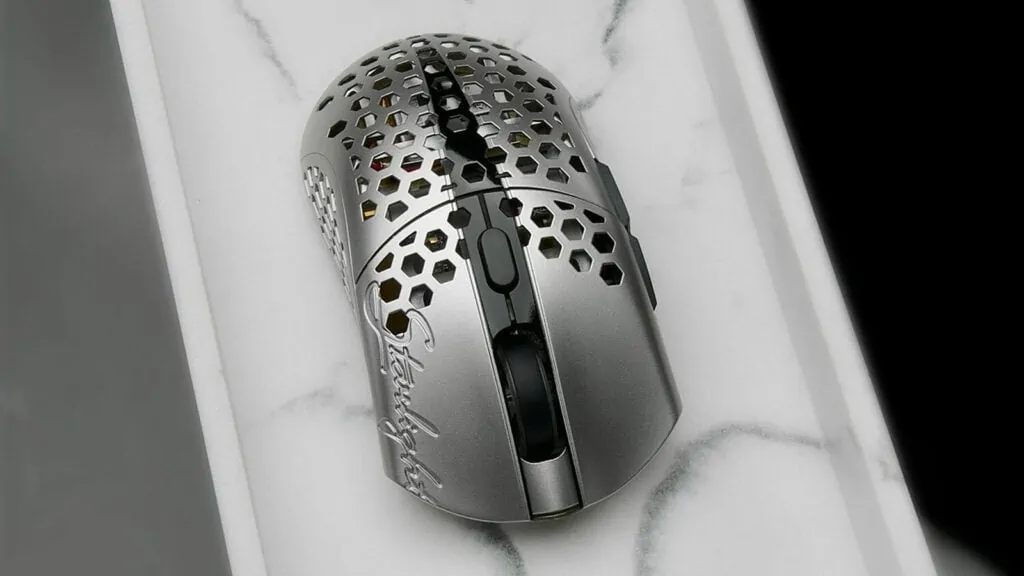 Wireless performance has been reliable, with no stuttering or dropped connections. However, the one downside of Finalmouse's implementation is that it uses a 2.4GHz puck instead of a USB dongle. This is a less elegant solution that requires the puck to sit on your desk instead of tucked neatly away at the back of your PC.
When you need to charge the mouse, you have to unplug the puck and connect the cable to your mouse instead. The cord uses a micro-USB connector, another disappointing feature. When the mouse costs this much, USB-C sounds like a given.
The good news is that you probably don't have to do this too often. Battery life has been excellent so far, and I haven't had to charge the mouse in nearly two weeks of daily use.
The switches are Kailh GM 8.0 with built-in "overclick" protection to minimize stress and avoid the double-clicking issues on the older models. I can't speak to how well that will actually hold up over time, but the switches feel pleasantly crisp and tactile out of the box. There is some post-travel, but it isn't something you'll notice while in-game.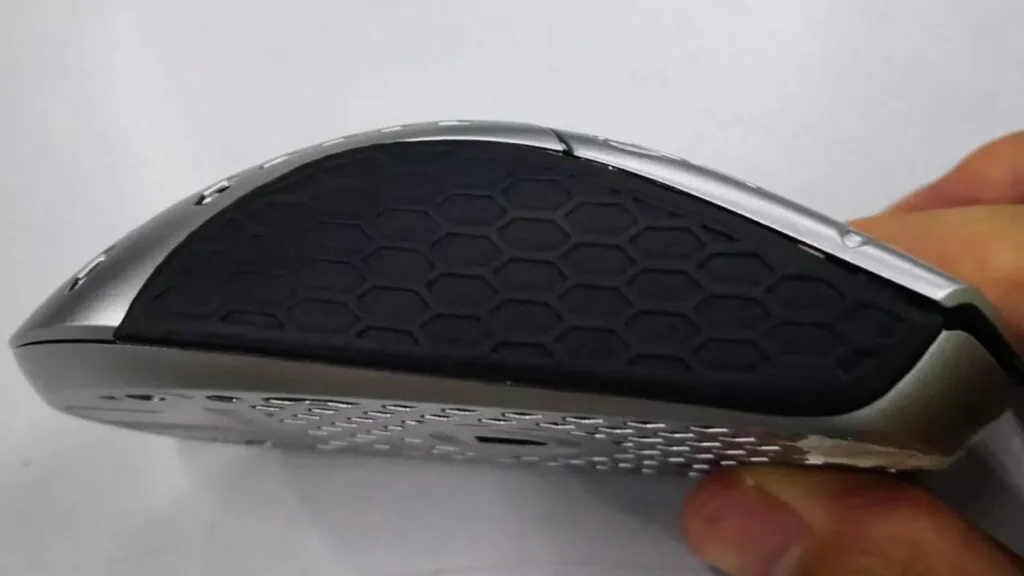 The scroll wheel has been the main sticking point for the previous Starlight-12. It is notorious for being off-center, a massive eyesore. While the company said that it has implemented more stringent quality control measures and tighter tolerances this time around, the issue does not appear to have been completely resolved.
My scroll wheel is ever so slightly tilted toward the left, and other reviews have also shown units with even more egregious examples.
Finally, the new and improved InfinitySkins 2.0 feel more like a gimmick than anything else. They are stackable, adhesive layers that can be used to customize the size and feel of the mouse, but I don't see why anyone would use these instead of getting a mouse that actually fit them.
---
Is it worth it?
For all its flaws, the Starlight Pro is unlike any other mouse today. It is freakishly light for a wireless mouse, and its size and shape make it incredibly comfortable to use. It won't make you aim like TenZ, but you'll have a one-of-a-kind mouse on hand — assuming you're lucky enough not to get a lemon.
If you missed out on the initial drop, the Finalmouse Starlight Pro TenZ is still available to buy on StockX and eBay.
READ MORE: FNS denies XSET's claim that OpTic Gaming abused the rules at Valorant Champions