Updated on September 29, 5:43 p.m. (GMT+8): Improved relevancy.
Zowie has always known who its audience is — FPS gamers who crave fluid gameplay and responsiveness above all else.
From the XL2411K to the XL2546K, it has continued to deliver the fastest available refresh rates of the time in a supremely functional, no-nonsense package.
Now, the 24.5-inch Zowie XL2566K ups the ante with a 360Hz refresh rate, while retaining the sleek, utilitarian design its predecessors have come to be known for. It is also packing features like the company's proprietary DyAc+ tech, which decreases motion blur, alongside the usual Black eQualizer to improve visibility in dark scenes.
---
---
The BenQ Zowie XL2566K was made for FPS esports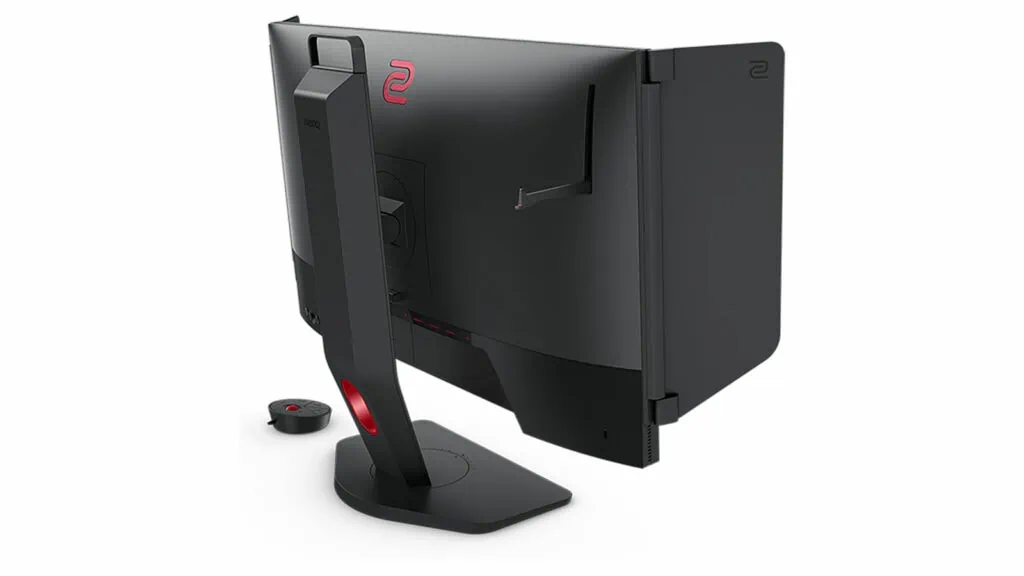 The XL2566K is Zowie's first TN 360Hz DyAc+ gaming monitor, its flagship model designed for smooth gameplay and fast response times.
If you're looking at a Zowie monitor, it means you don't care about things like viewing angles, color accuracy, or even display resolution. You're happy with a monitor that puts performance above all else, where being able to respond quickly, track fast-moving opponents, and see them clearly are the only things that matter.
The 1,920 x 1,080-pixel TN display isn't going to win any awards for color fidelity. When set beside a VA panel like the one on the Samsung Odyssey G7, the difference is as clear as night and day. Colors appear almost over-saturated, with a distinctly warmer cast to most of the dedicated FPS modes.
The Standard picture mode offered the most natural colors, but if you're looking for additional vibrancy, the FPS 2 mode looks like one of the best. Colors are pumped up significantly, and enemies leap off the screen at you.
To turn up the contrast even further, there is a useful Color Vibrance option to make enemies stand out even more.
The 360Hz refresh rate is excellent as well and a particularly nice boon in a game like Valorant. However, the difference in going from 240Hz to 360Hz is nearly negligible, and I can't say I noticed it. While going from 60Hz to 144Hz is a night-and-day difference, refresh rates are clearly very much a case of diminishing returns.
You will see a far more noticeable boost to visual and image quality by going for a higher resolution display with a slightly lower refresh rate, such as one of the 1440p 240Hz monitors out there today.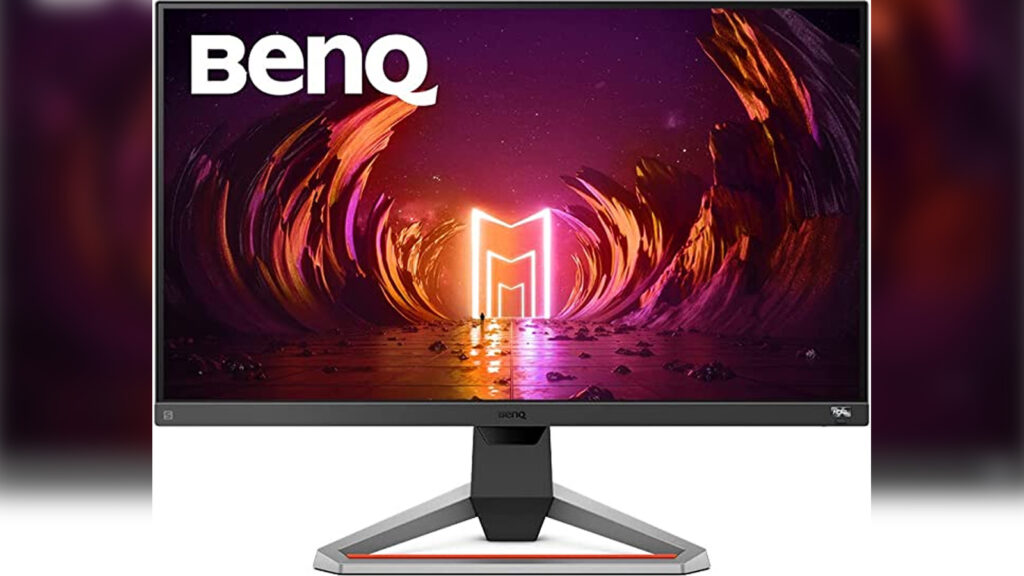 Nevertheless, the benefits of a high refresh rate monitor cannot be overstated. Gameplay feels buttery-smooth, making it easier to flick to targets and track opponents. In Blur Buster's UFO test, each image was crisp and clear with no obvious ghosting or blurring.
That said, Zowie's focus on raw performance extends to the monitor's design as well. Two slide-on wings or blinkers at the side block out distractions at the periphery of your vision, although it is clearly geared toward stage use where players may be facing a crowd.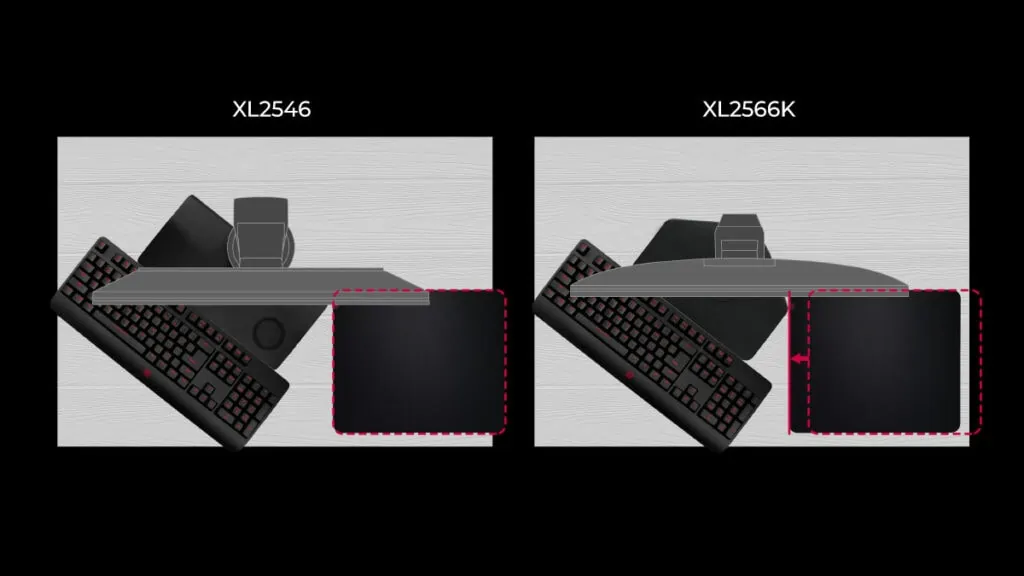 Compared to the XL2546, the XL2566K also comes with small design tweaks for better ergonomics. Instead of a rectangular base, the rear corners have been lopped off to make more space for both a full-sized keyboard and mousepad. Many pro players position their keyboards at an angle to bring the mousepad closer to them, and the angled base allows for the mousepad to be moved even closer.
---
What is DyAc+?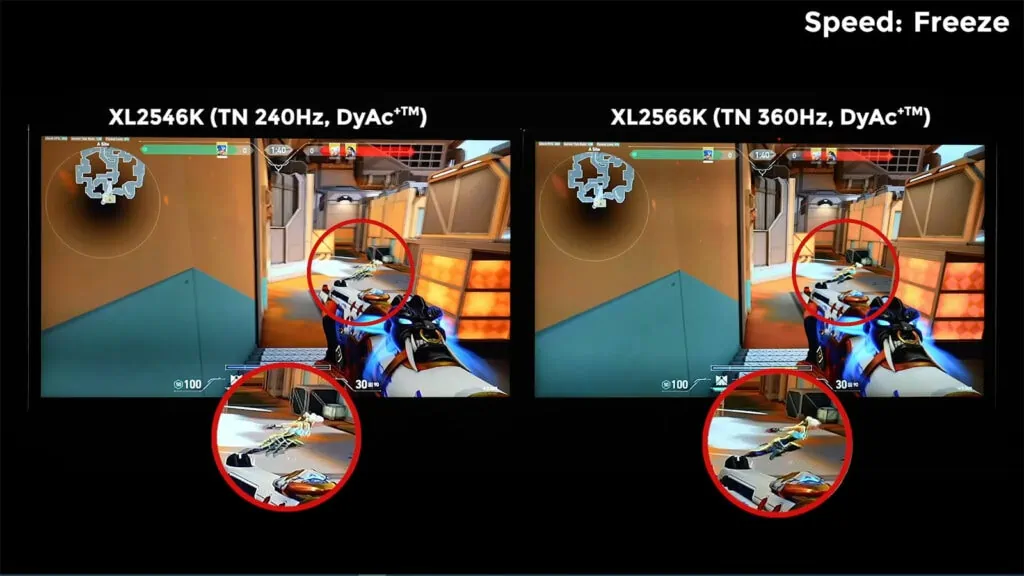 Features like DyAc+ are a nice touch, helping to reduce motion blur for crisper images. Motion blur occurs when the liquid crystals in a panel are unable to close quickly enough as light passes through, so the previous image is still visible temporarily.
Despite the advances in display technology, older CRT monitors still remain the gold standard in terms of motion blur.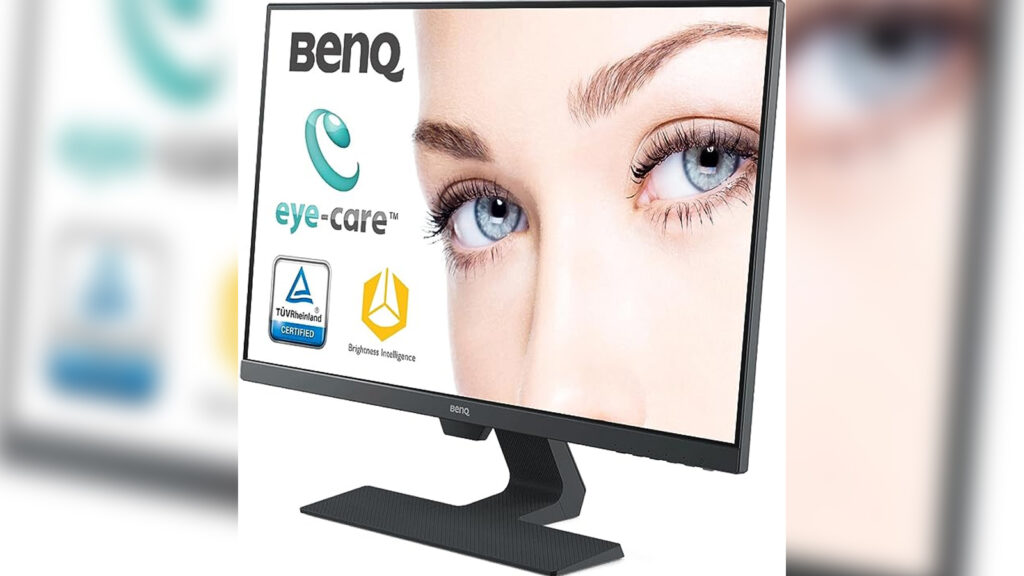 DyAc+ simulates a CRT's dynamic display effect on an LCD through backlight strobing, similar to NVIDIA's Ultra Low Motion Blur (ULMB). The backlight is turned on and then switched off at a fixed point, therefore avoiding unwanted afterimages from residual light.
Another benefit of DyAc+ compared to other motion blur reduction solutions is that it mitigates the drop in brightness.
---
Going after esports pros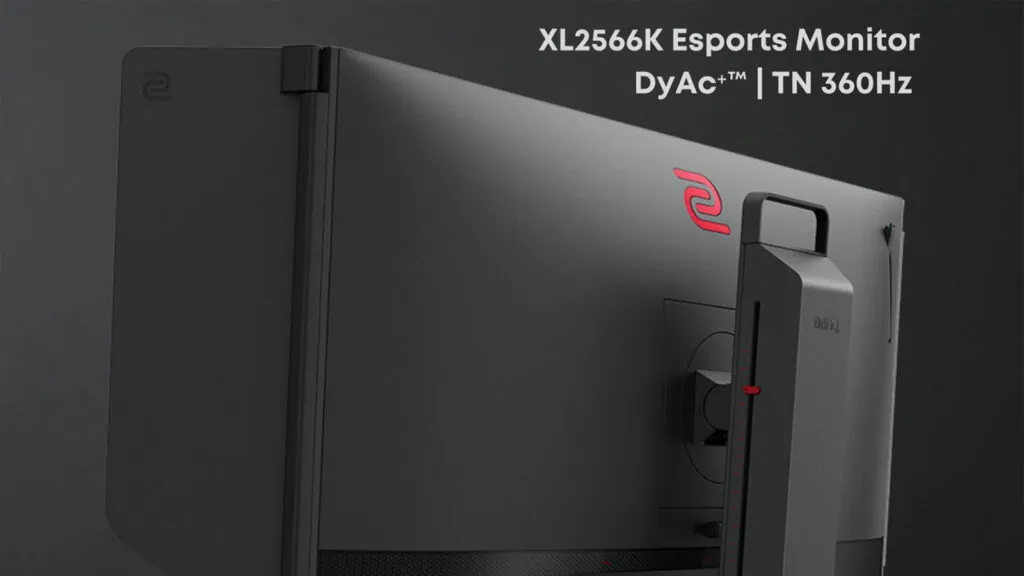 Zowie is a brand that is almost perfectly in sync with its target audience.
Outside of performance, nothing else matters. Everything has been designed to give players an edge and ensure that their setup is easily replicated and consistent. For instance, precise height markers on the stand allow players to adjust their screen to their ideal height every single time, no matter where they are.
The XL2566K is not the monitor you want if you're looking for an all-rounder that can handle everything from photo editing to movies and games.
But if esports is all you care about, it doesn't get much better than this.
Just a heads up, some of the links on ONE Esports are affiliate links. This means if you click on them and make a purchase, we may earn a small commission at no additional cost to you. It's a way for us to keep the site running and provide you with valuable content. Thanks for your support!
READ MORE: Finalmouse Starlight Pro TenZ review: Does it live up to the hype?