It's a rat race out there — and gaming mice are no exception.
The best gaming mouse means different things to different people. Some might be dipping their toes into the gaming mice world and are looking for affordable options. Others might want a mouse as light as a feather, or a hefty, substantial thing that feels like it'll never break.
With constant innovations and new mice on the block virtually all the time, it's more important to find the right fit rather than the latest one. A mouse can be used for years — and liking your investment isn't just good for your wallet, but also your long-term plans for gaming.
No matter what you are after, here are our recommendations for the best gaming mouse for different budgets and game genres.
---
Best budget gaming mouse: SteelSeries Rival 3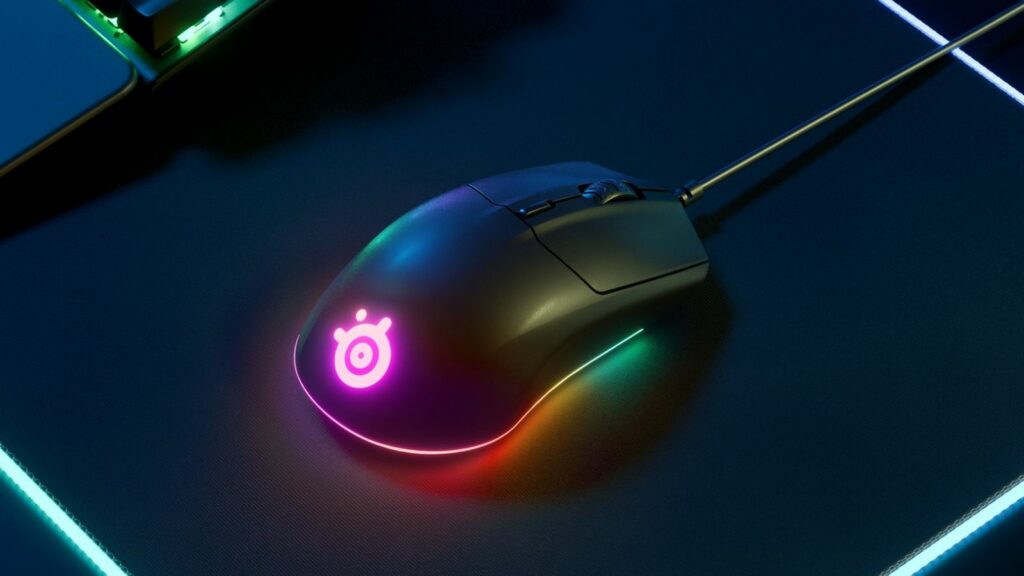 The SteelSeries Rival 3 might be three years old now, but it remains one of the most affordable and best mice for those looking to dip their feet into gaming mice.
It's a lightweight mouse, clocking in at 77g, making it a good all-rounder no matter what sort of games you like to, or want to play. It's a happy medium in terms of size and is comfortable for various hands.
Retailing for US$30, the mouse frequently goes on sale, making it a true budget option that's light on the wallet. Tested for 60 million clicks, it's a durable beast as well. All these factors combine to make it a good blind purchase, even if you've never even looked at gaming mice before. There's even subtle (for gaming standards) LED, and we all know lighting makes you game better.
A wireless option is also available, though it'll come in at almost twice the price — but still one of the more inexpensive wireless mice available, and solidly mid-range even when compared to wired brethren.
---
---
Best ambidextrous gaming mouse: Logitech G Pro Wireless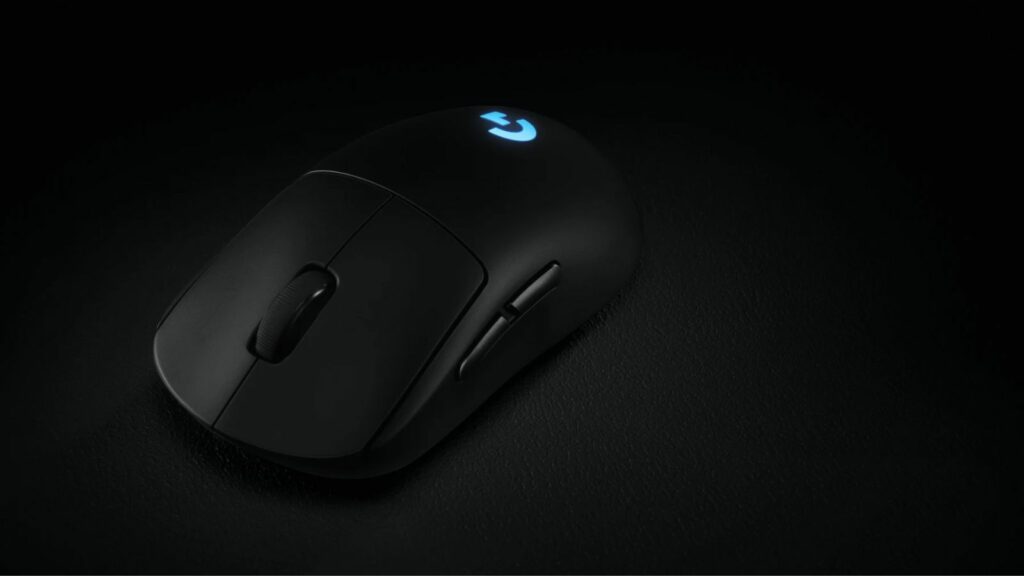 A popular option amongst esports pros, the Logitech G Pro Wireless is one of few mice that are truly ambidextrous — coming with two side buttons on both sides of the mouse. They are removable, so you can customize just how many you need. While most would only use their thumb to press side buttons, nothing is stopping you from putting your ring and little fingers to work as well.
Clocking in at 80g, it's also equipped with Logitech's best sensor, the HERO 25K, and Lightspeed — truly impressive wireless technology with a 1ms response rate that's indistinguishable from wired. It's a long-lasting wireless battery as well, coming in at 48 hours with lighting and 60 hours without — good for full days of gaming before needing a charge.
---
---
Best customizable gaming mouse: Mad Catz B.A.T. 6+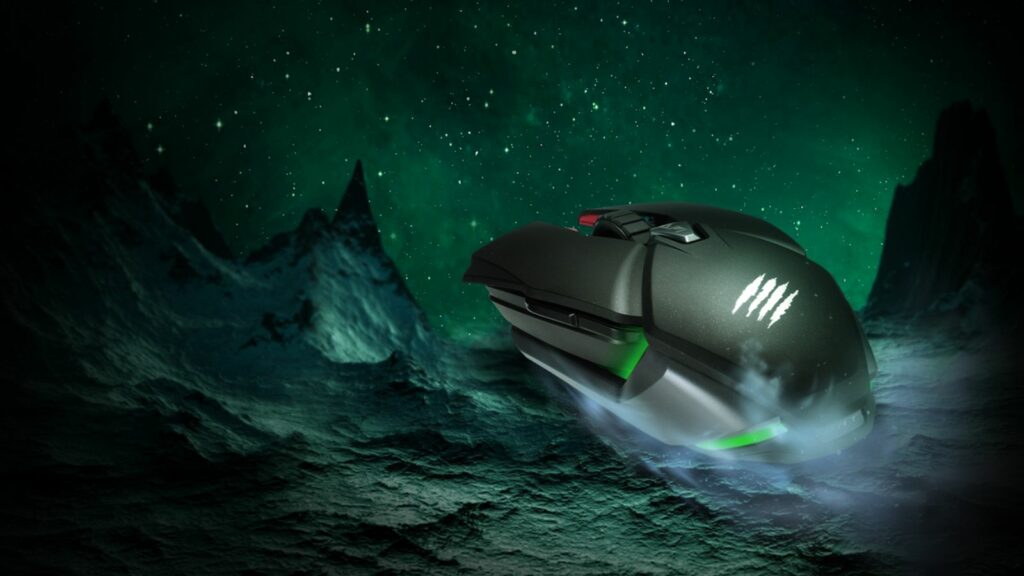 The Mad Catz B.A.T. 6+ has a truly dizzying array of customization. If need be, you can constantly tinker with it — backplates, side skirts, weights, its 10 programmable buttons, and five onboard profiles.
Prefer claw grips when playing FPS, but a more casual and less straining grip in Honkai Star Rail? You can do that here.
---
---
Best MOBA gaming mouse: G502 Lightspeed Wireless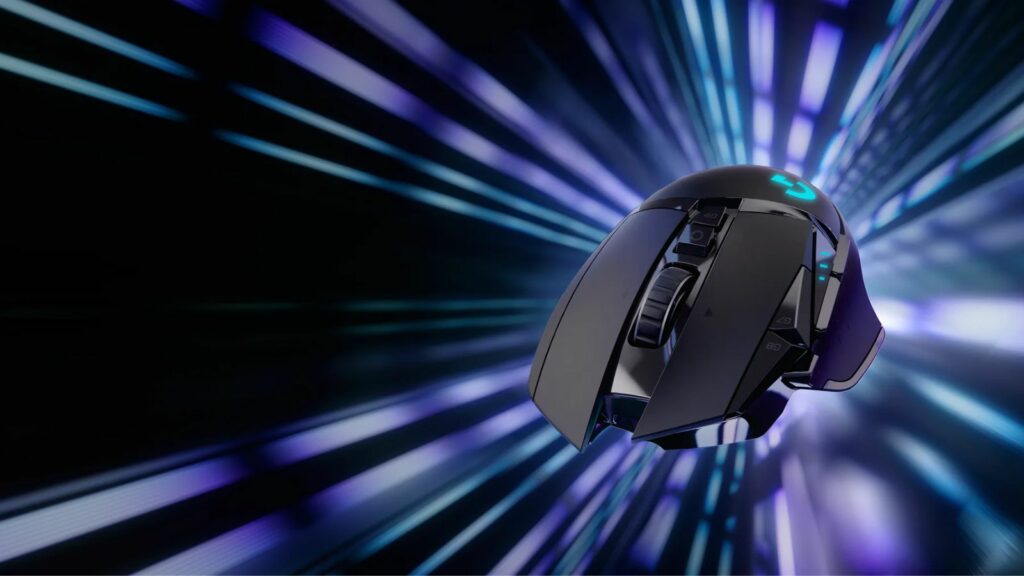 Originally released in 2014, it's been around for nearly a decade with various functions, but the iconic G502 form factor has persistent — and its latest Lightspeed Wireless version is its best version yet.
Looking at the mouse, it's obviously a right-handed design. While this excludes left-handed gamers, the G502's contouring makes it extremely comfortable and grippy for right-handers.
What makes this mouse great for MOBAs is its litany of programmable buttons — 11, to be exact. With games like Dota 2 and League of Legends continually reinventing and reintroducing new mechanics, these buttons can be used to seamlessly add new options for you to continue dominating the competition. Its battery life of up to 60 hours makes it a tank, allowing you to play match after match without qualms.
Keep in mind, this is a very heavy mouse — 114g, with additional customizable weights for you to take it up to 130g. With FPS mice now trending towards as light as possible, the G502's weight is a sort of relic of the past — but those that prefer heavy, solid mice, will love it.
---
---
Best FPS gaming mouse: Zowie series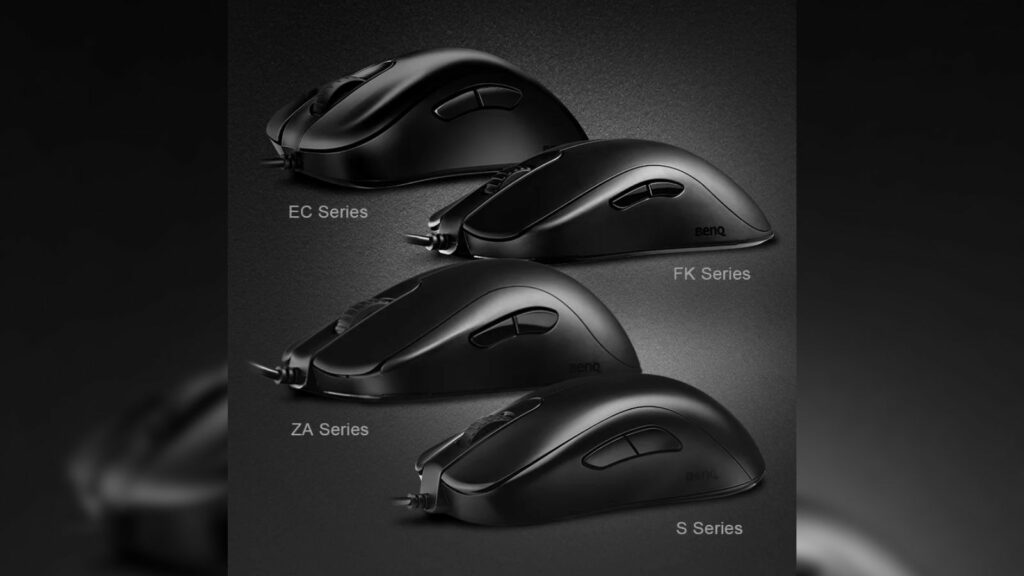 Attend any FPS esports tournament and you'll see more than a handful of Zowie mice. The legendary mice have been the favorites of FPS esports pros for more than a decade and their proven shapes, top-of-the-line sensors, and sturdy builds make them reliable and dependable tools for even the most demanding pro gamers.
Available in a variety of different shapes and sizes, there's bound to be a Zowie mouse that fits your preferred grip and hand size.
---
GET YOURS HERE:
---
Other than their shapes, inside each mouse, they are functionally the same and clock in at the same price — US$60.
You can compare them for yourselves here on Zowie's official website.
---
---
Best Lightweight FPS gaming mouse: Lamzu Atlantis
The recent trend towards lighter is better in FPS gaming mice is here to stay, and the Lamzu Atlantis is the best example of this adage. Instead of shaving off material on its backplate, like the distinctive honeycomb designs other brands use, the base of the Atlantis is what makes it special.
The baseplate design gives it a startling weight of just 55g, and the Lamzu Atlantis doesn't sacrifice performance for weight. It contains PixArt's powerful new flagship PAW 3395 sensor, and impressive build quality considering its weight. Have it your way with wired or wireless and six programmable buttons — every little bit counts in an FPS.
It also comes in several interesting colorways — a cool departure from the frequent matte black and lighting combo most brands go for.
---
---
Best MMO gaming mouse: Razer Naga V2 Pro Wireless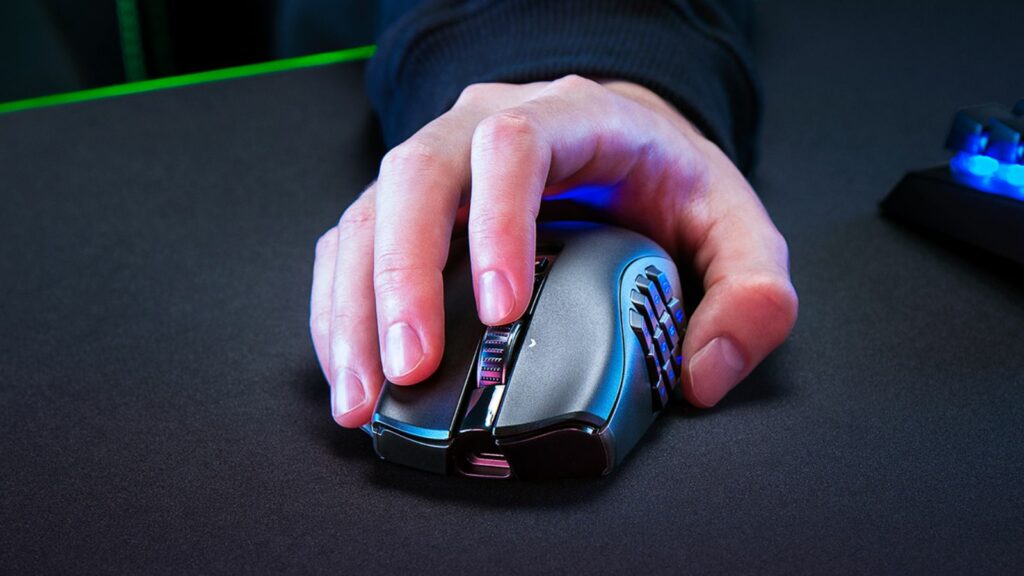 The Naga is a classic for the MMO genre, and its latest version — the Razer Naga V2 Pro Wireless — is one of the best in its class. With its array of hot-swappable side buttons — two, six, or 12, depending on just how much clicking you need to do. This means up to 19 programmable buttons for all your loadout needs.
Need to pull an all-night raid? 300 hours (!) of battery life is more than enough. If you are using its 2.4 GHz wireless dongle, expect only 150 — still far outstripping most mice. Its 90-million click switches also ensure that Naga V2 Pro Wireless can be a reliable companion for years.
---
---
Best budget wireless gaming mouse: Logitech G305 Lightspeed Wireless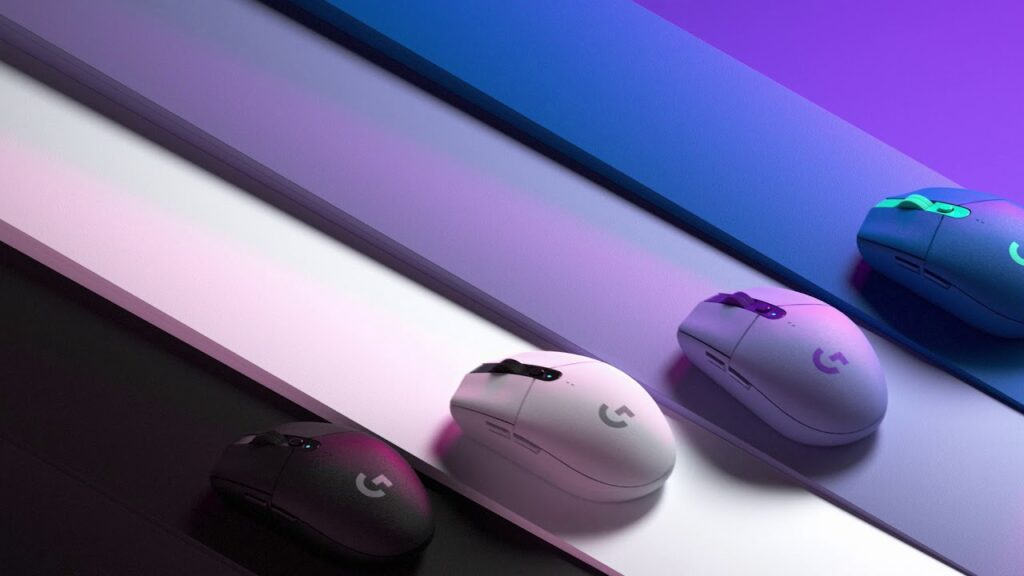 Logitech's Lightspeed technology in a US$50 mouse? Yes, please.
The G305 Lightspeed Wireless is not just a great wireless gaming mouse — it's just a great mouse in general. It has 250 hours of battery life on a single AA battery, has a great shape, is immensely versatile, and comes in all sorts of colors to fit your gaming setup.
The HERO sensor, up to 12,000 DPI, is not quite its flagship 25K, but it's more than capable of most tasks you throw at it. At 99g, it might not be light enough for FPS enthusiasts — but for almost everybody else, this is a budget mouse well worth the money, if not to experience just how powerful Lightspeed wireless is.
---
---
Best wireless gaming mouse: Razer Viper V2 Pro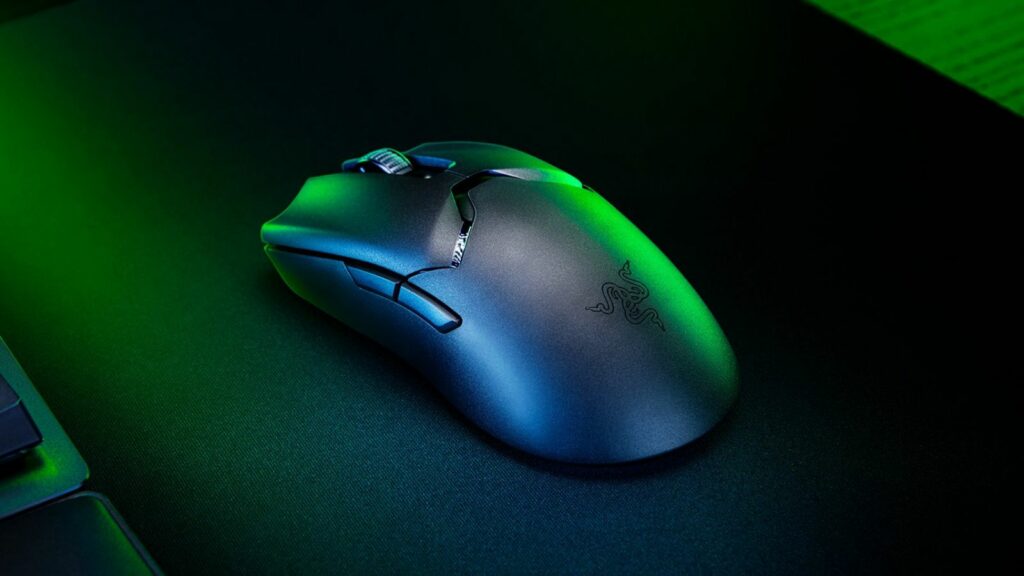 The best of the best comes at a price — but for enthusiasts, there is none better.
The Razer Viper V2 Pro is a fully-kitted mouse, with a whole host of features characteristic of the brand's flagship mice: Focus Pro 30K Optical Sensor, 90-million click switches, 80 hours of battery life, and HyperSpeed wireless. All this at just 58g — making it easy on the wrist, and glides as smooth as butter. No matter what sort of game you want to delve into, the Viper V2 Pro is more than capable of keeping up.
The cream of the crop is expensive, however. At US$150, it's a pricey ask for most people — but for some, nothing beats the best.
---
---
Just a heads up, some of the links on ONE Esports are affiliate links. This means if you click on them and make a purchase, we may earn a small commission at no additional cost to you. It's a way for us to keep the site running and provide you with valuable content. Thanks for your support!
READ MORE: Try out TenZ's mouse grip for inhuman aim in Valorant