Are you ready to level up your gift-giving game? Whether you're a gamer seeking to surprise a fellow player or someone looking to impress a gamer in your life, we've got you covered! Welcome to our ultimate gift guide for gamers, where we've scoured the marketplace to bring you the best, most sought-after, and downright epic gifts that will make any gamer's heart skip a beat.
Grab your wallets, prepare your credit cards, and let the gifting adventure begin!
---
---
26 gifts for gamers: Players of PC, mobile, console, retro, tabletop
Gifts for gamers: PC players
Under-desk headphone stand with USB charging hub
PC gamers are known for their extensive gear collection, from top-notch mice to ultra-comfortable chairs and crystal-clear monitors. But why stop there? Take their gaming setup to new heights by surprising them with a must-have accessory: a headset mount that doubles as a charging dock for their devices.
This gift will not only keep their gaming space organized and clutter-free, but also ensure that their devices are always ready for action.
---
---
Neck and back massager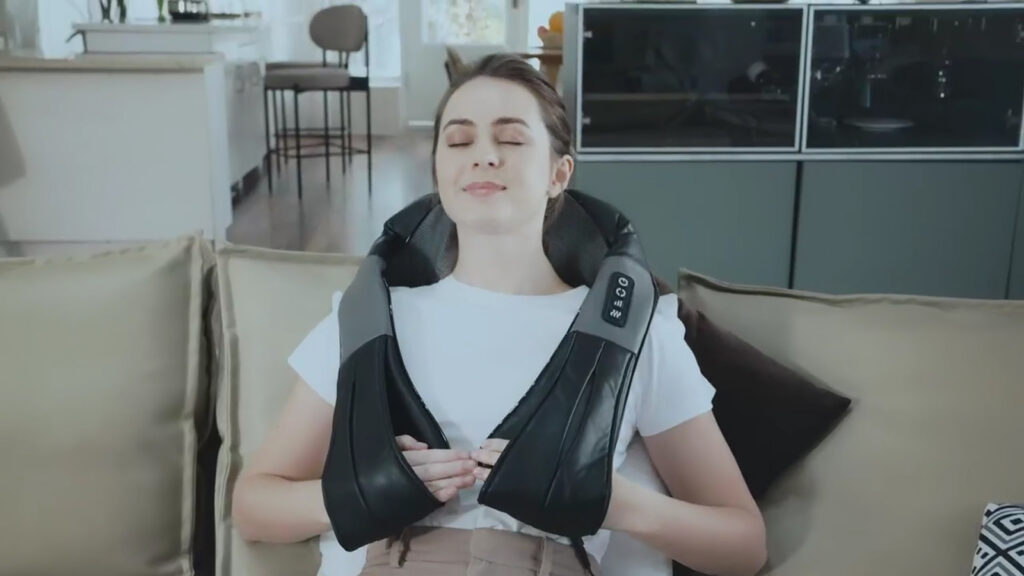 After an intense day of grinding and leveling up, every gamer deserves some relaxation. Let's face it, carrying teammates can take a toll on their shoulders and back, leaving their muscles in need of relief. That's why this electric massager is the perfect gift to soothe their aching muscles and help them unwind.
---
---
Wrist rest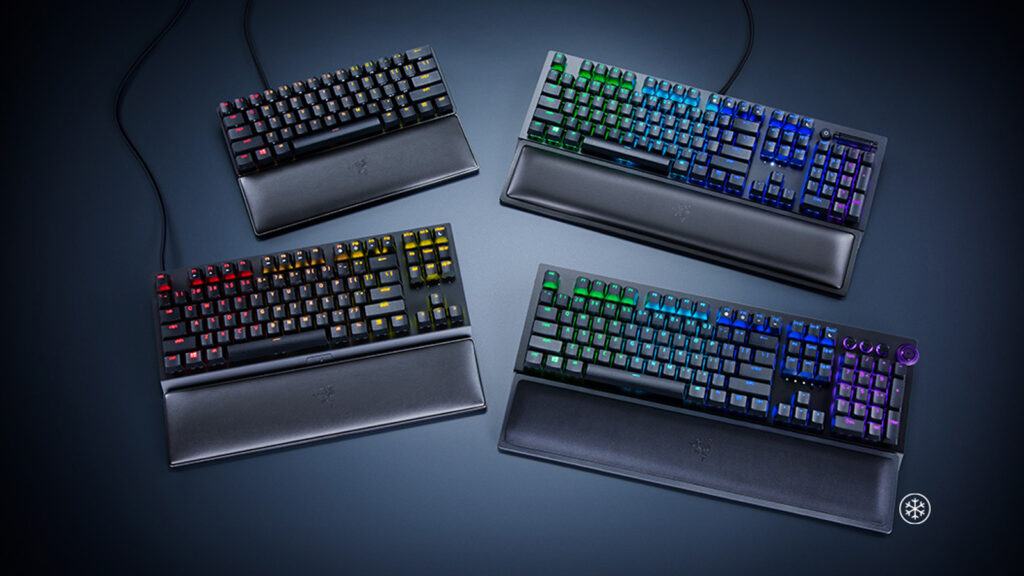 Say no to carpal tunnels and welcome uninterrupted gaming with Razer's ultra-soft wrist rest. Crafted with precision and a gamer-friendly design, this wrist rest offers comfort and support, ensuring a pain-free gaming experience even during the most epic gaming marathons.
---
---
Mouse bungee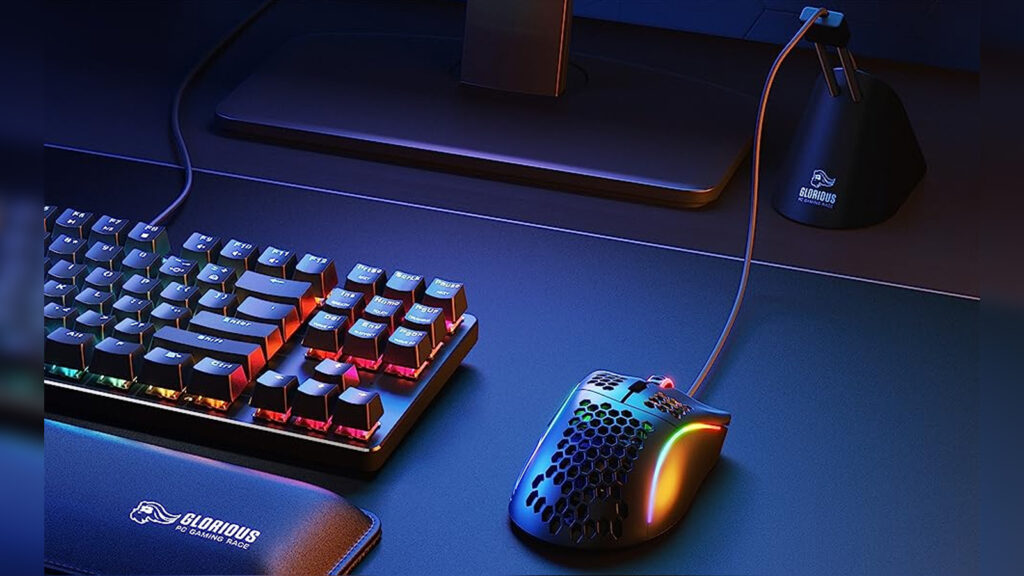 For every PC gamer looking for the ultimate gaming experience, a reliable mouse bungee is a must. Say goodbye to cable clutter and hello to a cleaner setup with efficient cable management.
This essential accessory goes beyond tidiness — it empowers you with unhindered mouse movement, granting you the freedom to navigate your games with precision and ease.
---
---
A cute pair of headset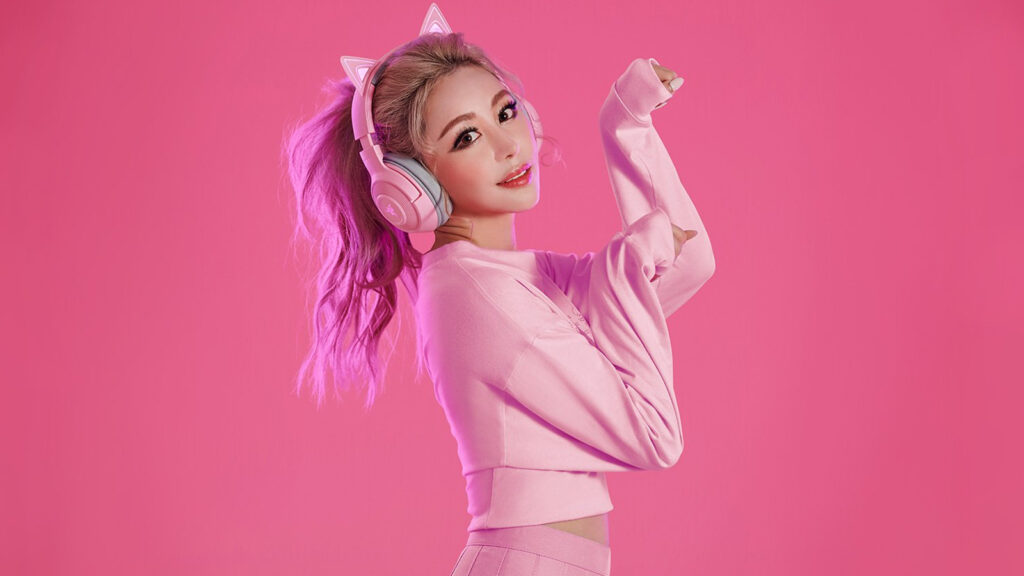 Get the cutest pair of headset for your gamer friend with the massively popular Razer Kraken Kitty. This adorable headset not only delivers great comfort but also adds a touch of style to anyone who wears it.
---
---
A reversible plushie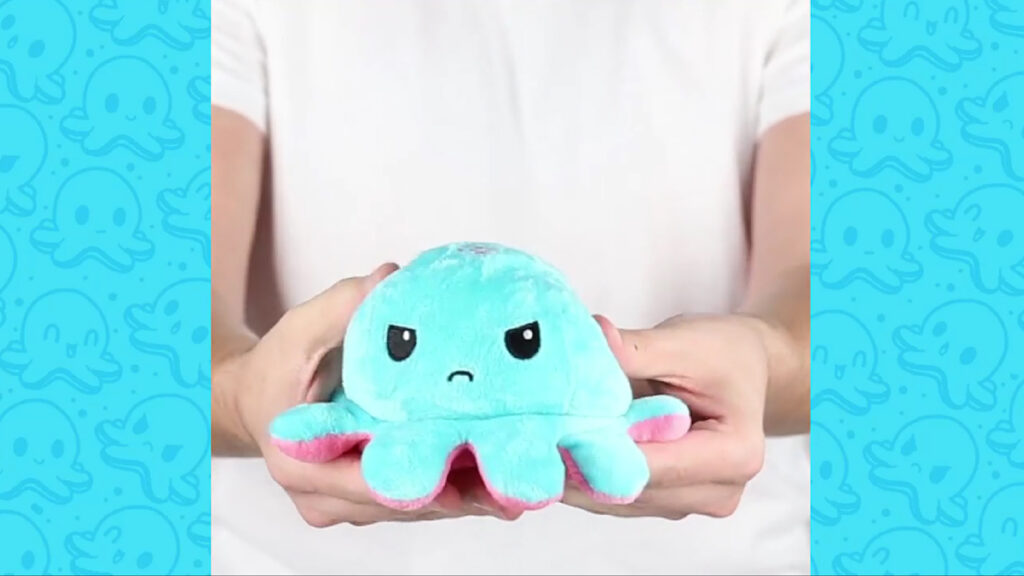 Whether you're overjoyed by ranking up in League of Legends or feeling a bit down because your crush in Valorant hasn't noticed you yet, there's a perfect way to express your emotions — the reversible octopus plushie!
This adorable companion is not only soft and huggable but also features two different expressions, allowing you to flip it inside out to match your mood.
---
---
Gifts for gamers: Console players
An inspirational book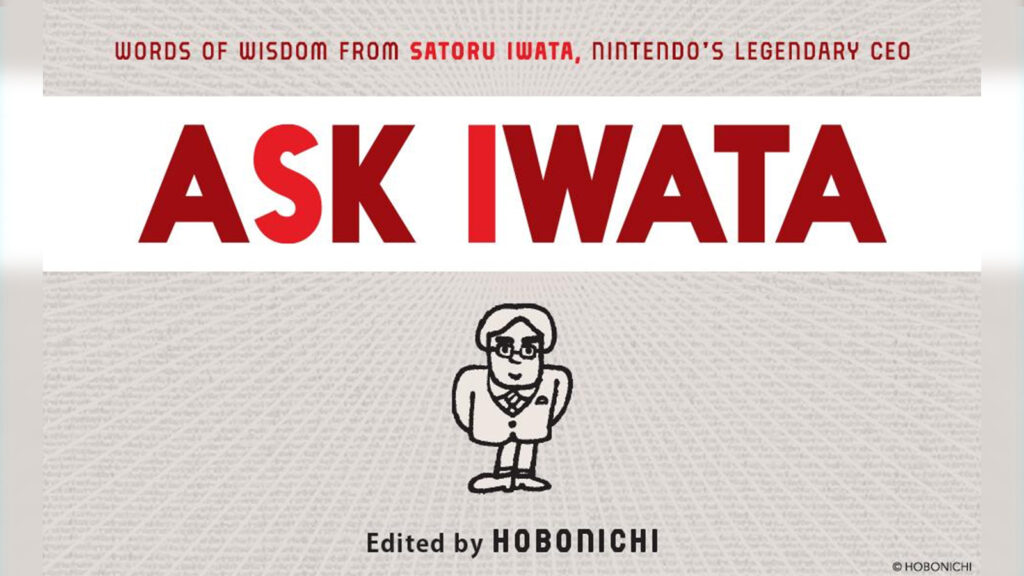 Looking to inspire someone through video games? Look no further than the autobiography of one of the greatest game developers to ever grace the industry: Iwata Satoru. Through his remarkable journey, Iwata shares not only his profound insights into the gaming scene but also valuable life lessons that extend far beyond pixels and controllers.
---
---
Wooden controller organizer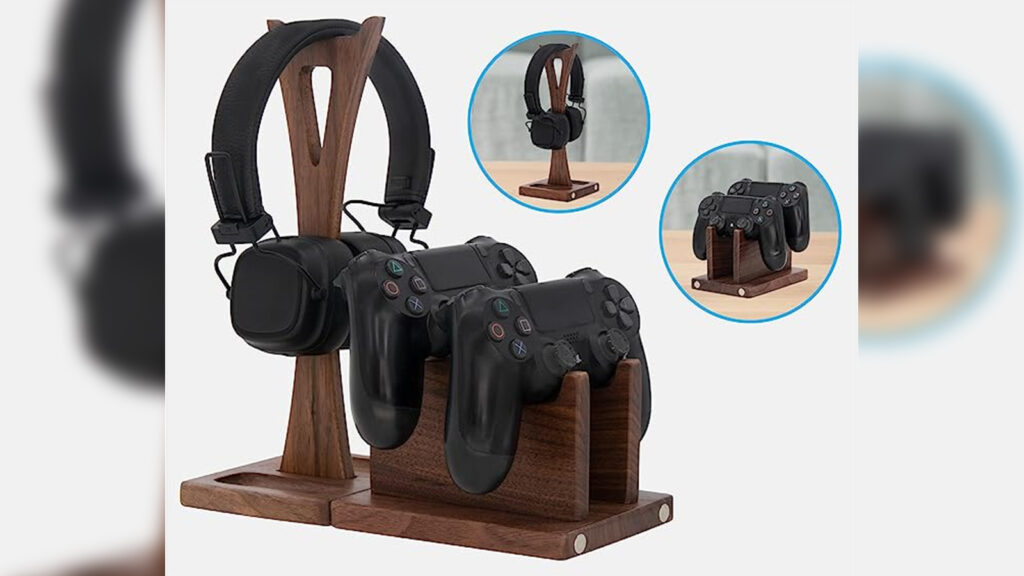 Tired of tangled cables and cluttered gaming setups? It's time to bring organization and elegance to your space with this set of wooden controllers and headset stands. Designed with both functionality and aesthetics in mind, these stands provide a dedicated place to safely store your controllers and headsets when not in use.
---
---
Gaming backpack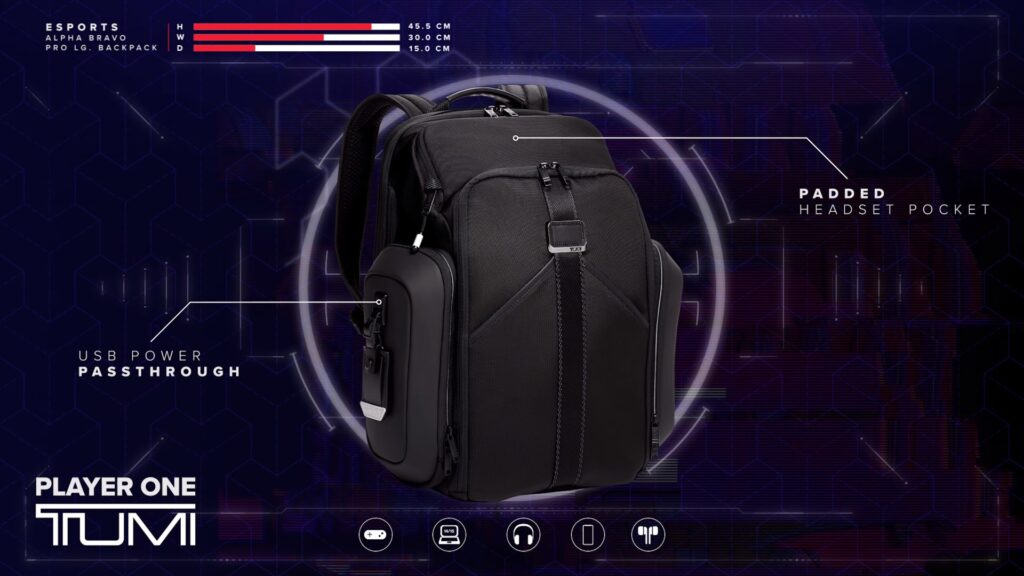 For the dedicated console gamer who embraces gaming wherever they go, the need for a reliable and practical backpack is important. Good thing Tumi has a specially designed backpack, tailored with gamers in mind.
This exceptional bag is built to accommodate the essentials, such as your Nintendo Switch, Steam Deck, and even cherished classics like the Nintendo DS or PSP.
---
---
The Legend of Zelda: Tears of the Kingdom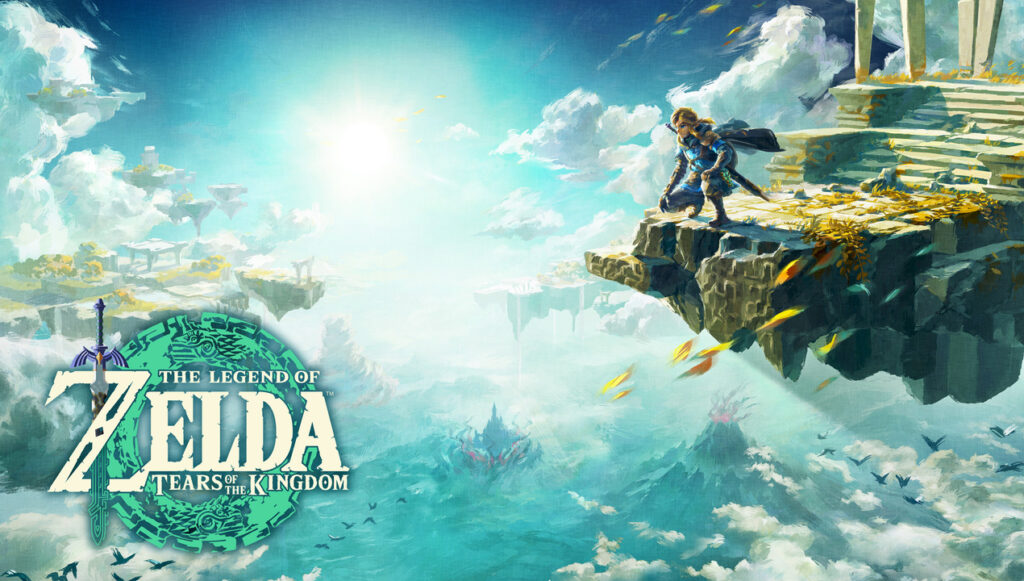 When it comes to gifting gamers, nothing compares to the joy of receiving a brand-new video game. And there's no better choice than Nintendo's open-world role-playing game, The Legend of Zelda: Tears of the Kingdom.
As the sequel to the award-winning franchise, this game promises a thrilling journey filled with new adventures, groundbreaking mechanics, and quests that will push Ganondorf to the brink.
---
---
Video game storage case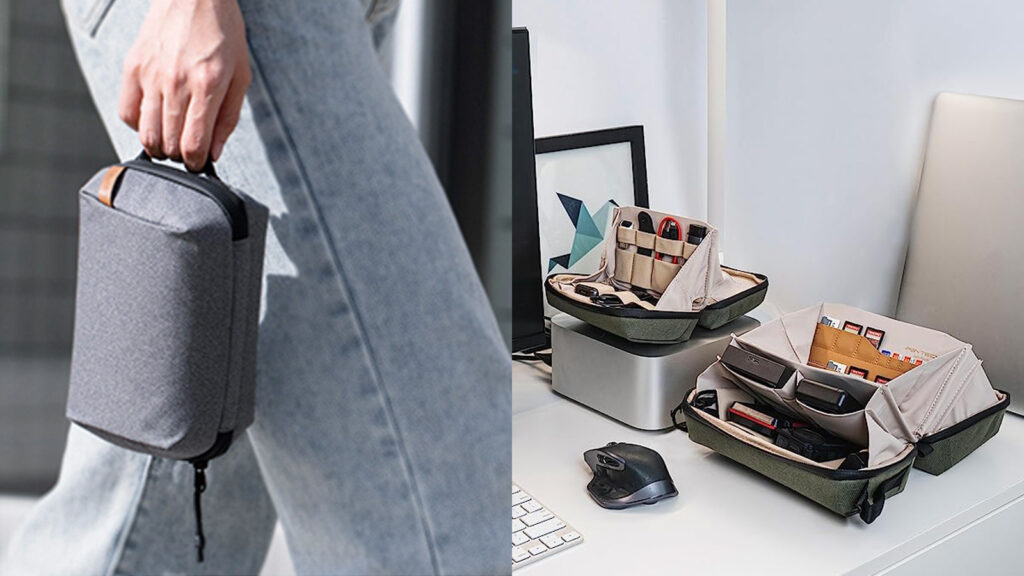 If you have a friend who takes pride in their physical video game collection, we've got the perfect gift for them. Introducing the ultimate organizer designed to cater to every gamer's organization needs.
Packed with a plethora of pockets, this organizer is a dream come true for game collectors, providing ample space to neatly arrange and store their cherished video game collection.
---
---
Gifts for gamers: Mobile players
Gamer Grip instant dry-touch gel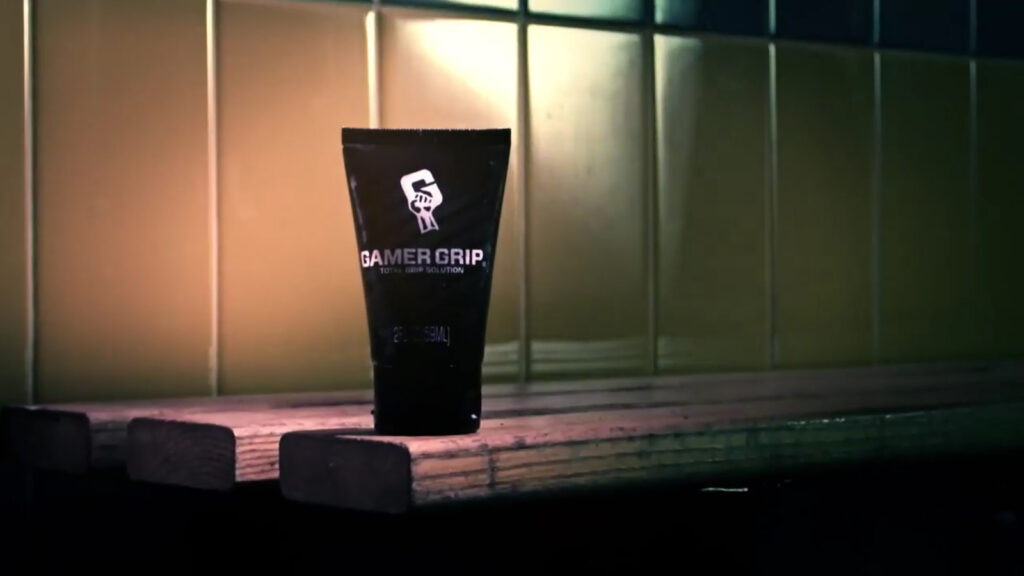 Introducing Gamer Grip, the solution for hardcore gamers seeking an unbeatable grip. While it may not possess magical powers, this remarkable gel is a game-changer when it comes to improving your control and preventing your hands from sweating and sliding during intense gaming sessions.
---
---
Mobile gaming controller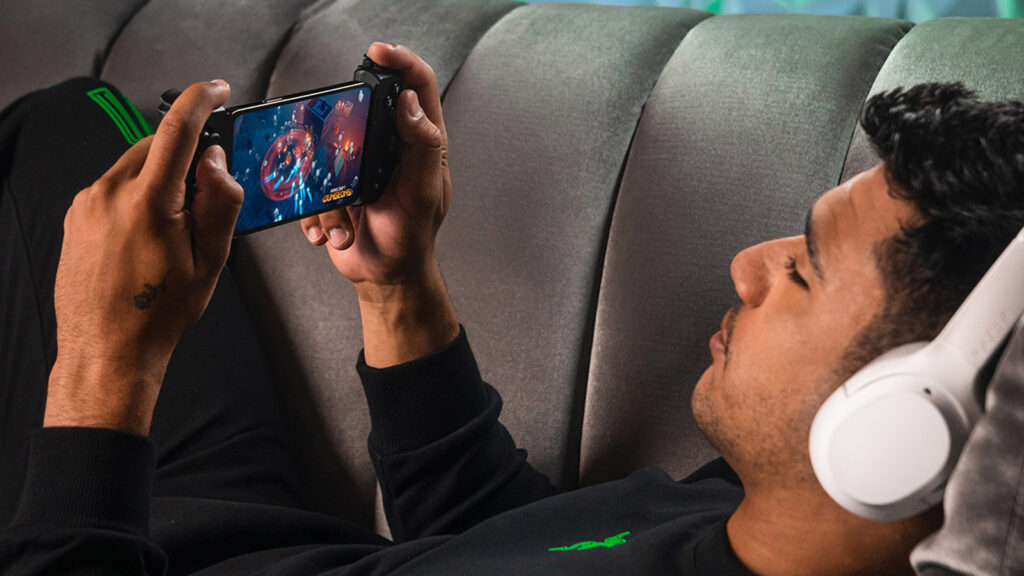 Every mobile gamer deserves a controller that takes their gaming experience to new heights, and that's where the Razer Kishi comes in. This controller allows you to plug your mobile device into its sleek design, instantly transforming your device into a powerhouse of gaming potential.
With its analog thumbsticks and an array of responsive buttons, the Razer Kishi allows you to level up your mobile gaming performance.
---
---
A reliable powerbank with a large mAh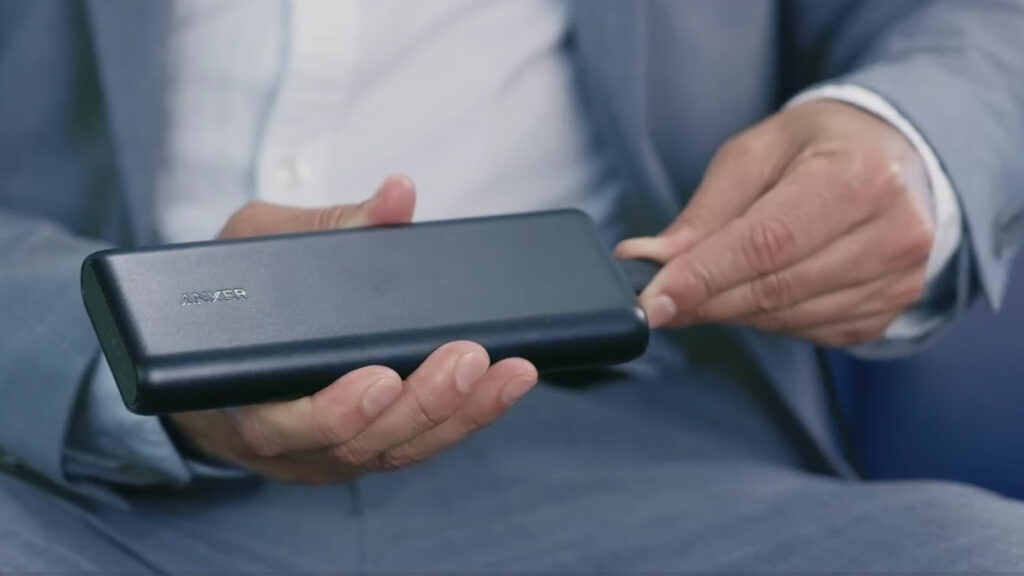 When it comes to uninterrupted gaming, having a reliable power source is key. That's where Anker comes in, offering one of the highest mAHs in the market.
With Anker's power bank, you can rest assured that your phone won't run out of battery, allowing you to indulge in hours of gaming bliss.
---
---
Video game phone case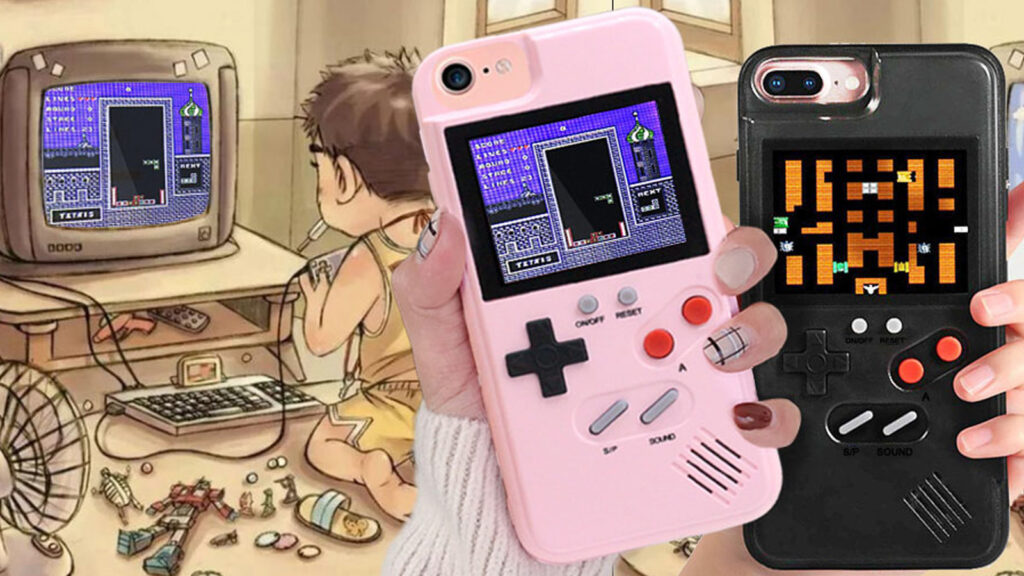 Why limit yourself to gaming on your phone when you can turn your phone into a gaming powerhouse? Introducing an adorable iPhone phone case that does more than just protect your device. This innovative case doubles as a mini handheld console, bringing back the nostalgic charm of gaming in the 90s.
---
---
Finger chopsticks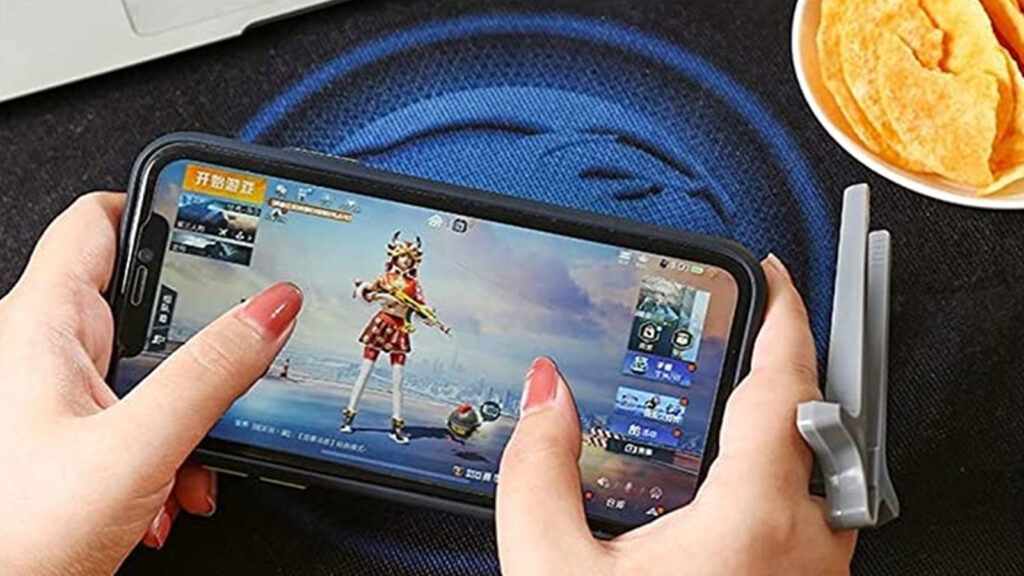 We all love indulging in snacks while gaming, but the aftermath of sticky fingers and messy devices can be a real buzzkill. That's where finger chopsticks come to the rescue!
Say goodbye to the hassle of barbeque sauces and cheese powders all over your beloved devices.
---
---
Gifts for gamers: Tabletop players
Card sleeves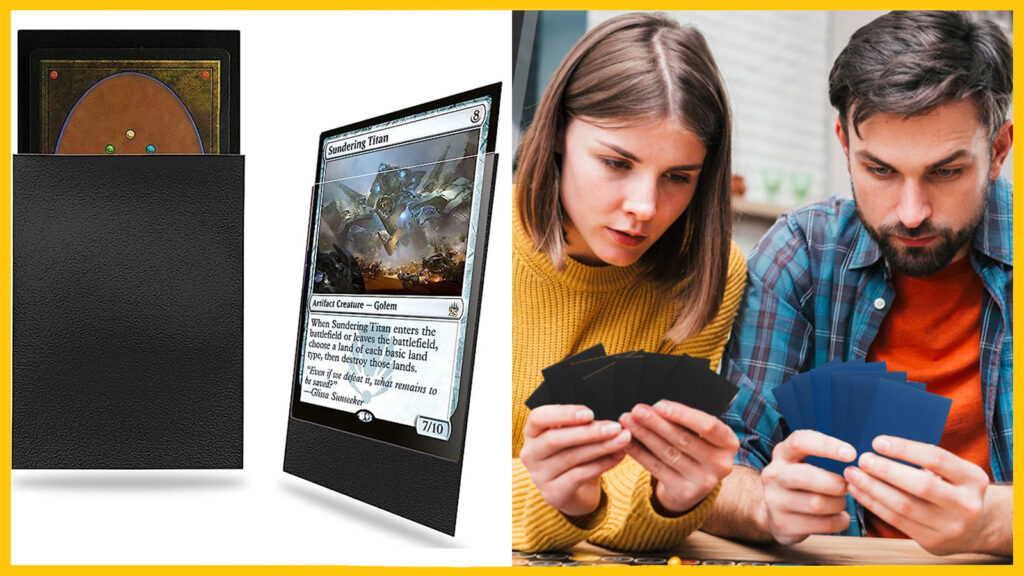 If you're a collector of cards, whether it's trading cards, collectible cards, or even playing cards, you know just how important it is to keep them in pristine condition. That's where these matte black sleeves come into play. Designed with both style and protection in mind, these sleeves are a must-have for any card enthusiast.
---
---
15-in-1 portable tabletop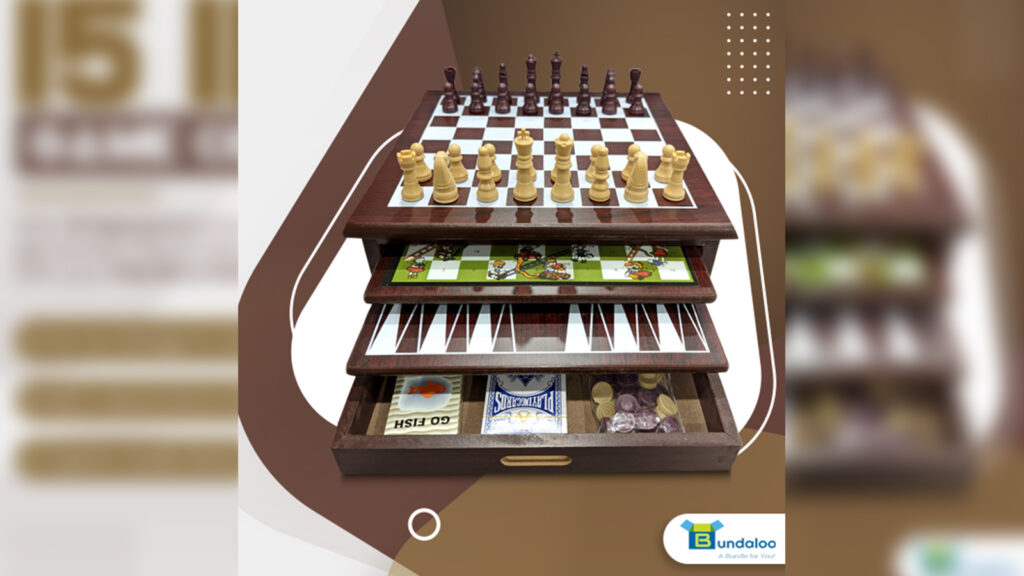 Say goodbye to boring get-togethers and hello to endless entertainment with this incredible 15-in-1 tabletop game. Packed with a versatile collection of classic and beloved games, this game set guarantees hours of fun for all ages. From timeless classics like chess and snakes and ladders to an array of other games, there's something for everyone to enjoy.
---
---
Galaxy-themed DND dice set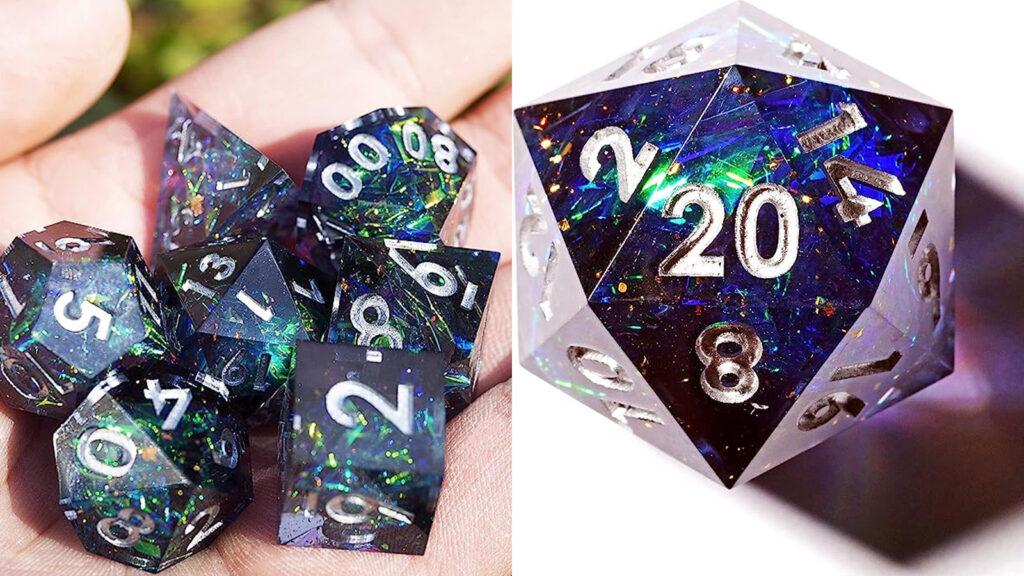 Picture this: as you take your turn in Dungeons and Dragons, the table comes alive with the captivating colors of the galaxy. With this sparkling dice set, that enchanting experience becomes a reality.
Get mesmerized by the hues of purple and blue seamlessly blended together, reminiscent of the beauty of the Milky Way galaxy. Each roll will be a cosmic journey as you witness the spellbinding colors of space come to life in your hands.
---
---
A miniature version of Operation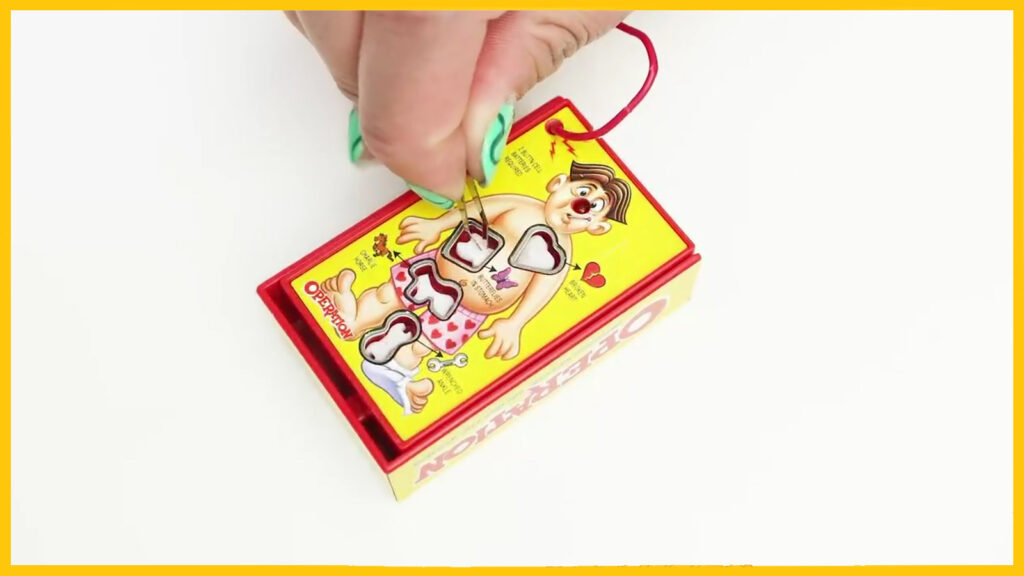 Love the thrill of surgery but don't have the space for a full-sized Operation board game? Look no further than the world's most portable version!
This classic game has been ingeniously shrunk down to the smallest size possible, allowing you to unleash your surgical skills wherever you go. With a tiny plastic body at your fingertips, you'll find yourself navigating the delicate operation with precision and excitement.
---
---
Splurt! Party card game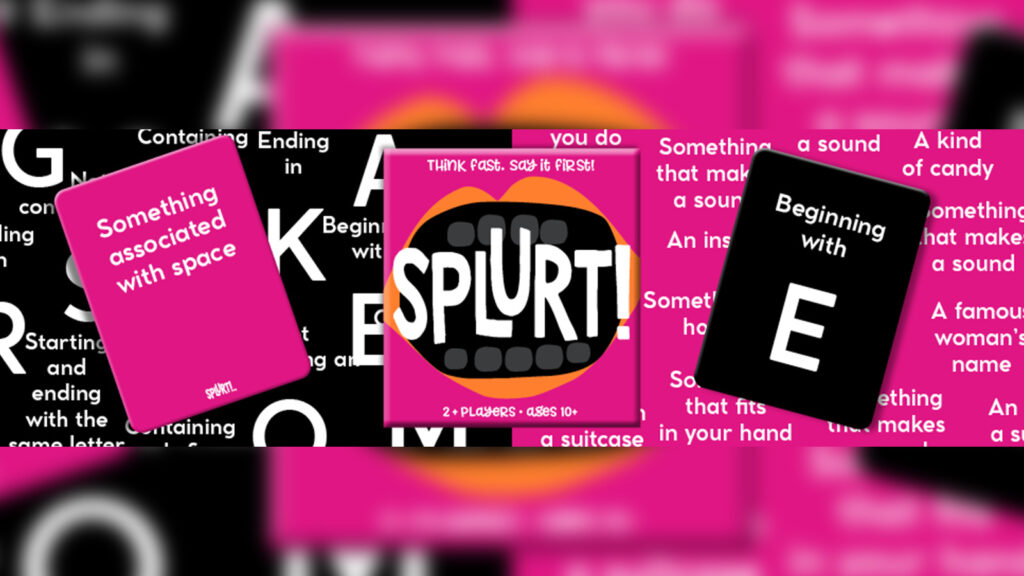 Think you have what it takes to name a song starting with the letter W in just three seconds? If you're up for a test of your wit and speed, then Splurt is the party game for you!
Gather your friends, bring it to the family barbeque, or take it along to any social gathering, and get ready for hours of fun.
---
---
Gifts for gamers: Retro players
Poster on the evolution of video game controllers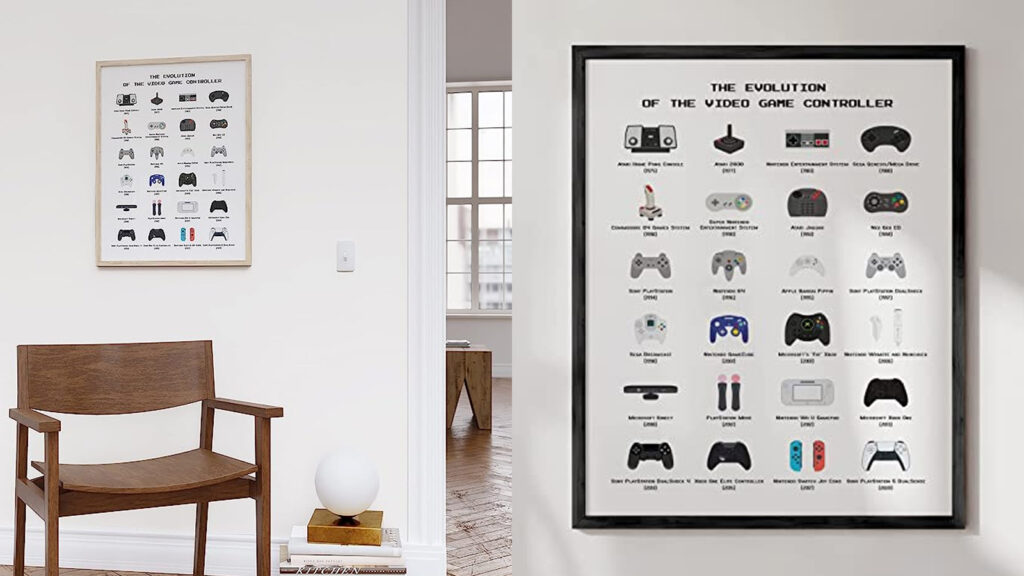 Looking for a standout piece of artwork to add to your living room decor? Look no further than a stunning poster featuring a collection of video game controllers throughout the years.
This eye-catching display is not only a tribute to gaming history but also a conversation starter that's sure to ignite nostalgic discussions.
---
---
Video game necktie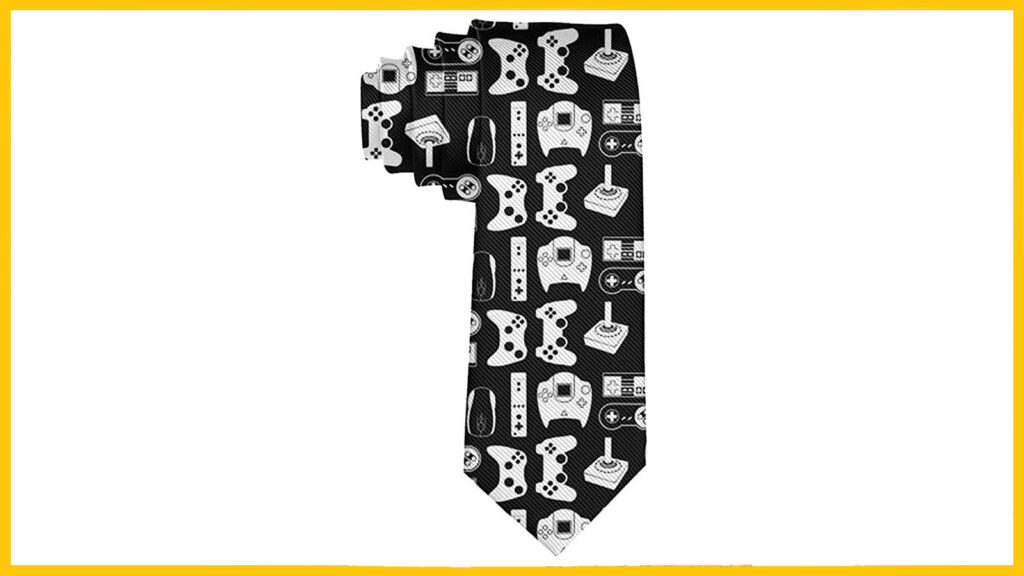 For retro gamers who have transitioned into the corporate world, finding the perfect balance between their gaming passion and professional attire can be a challenge. That's where this sleek video game necktie comes in. This stylish accessory allows them to subtly express their love for gaming while maintaining a smart and sophisticated look.
---
---
Retro drink coasters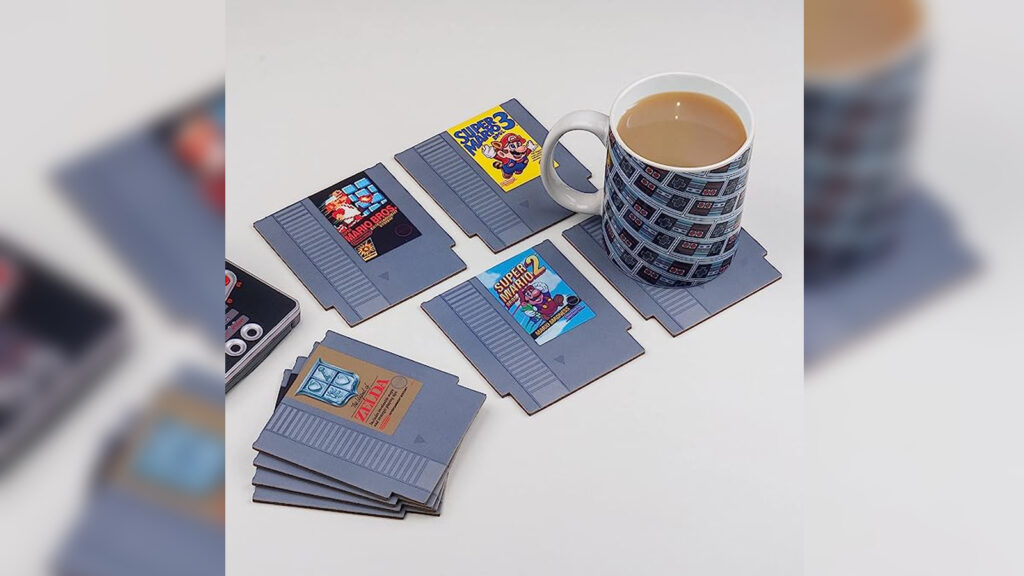 Remember the good old days of blowing into NES cartridges and going on pixelated adventures? Now, you can bring a piece of that retro gaming magic into your daily life with NES cartridge drink coasters!
---
---
Building blocks mug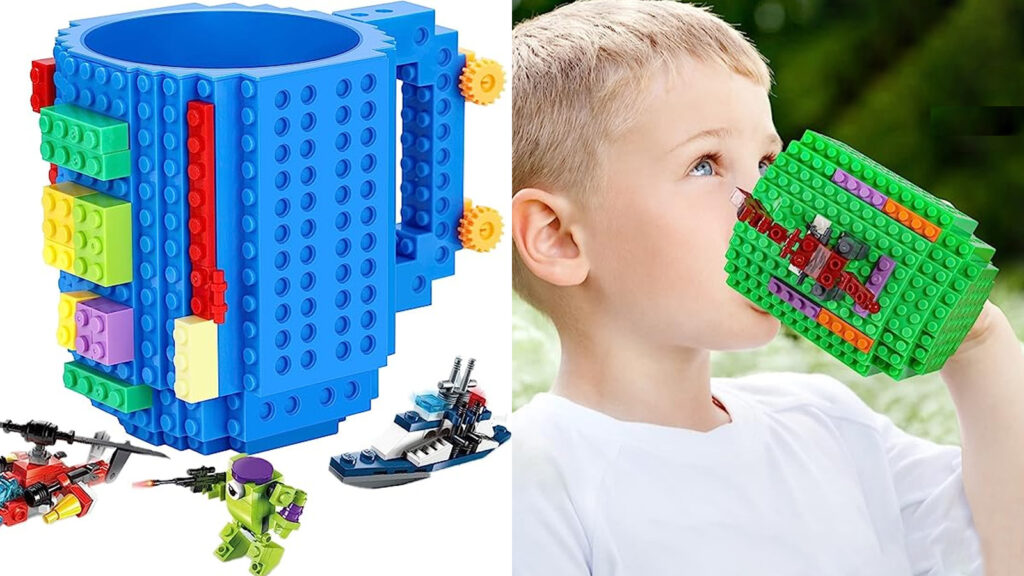 Imagine starting your day with a cup of coffee that not only energizes you but also ignites your creativity. Introducing the building block mug, designed to bring fun and innovation to your morning routine.
This special mug features an exterior adorned with building block compatibility, allowing you to unleash your inner artist and create masterpieces while savoring your favorite beverage.
---
---
Nintendo Game Boy Advance SP – Cobalt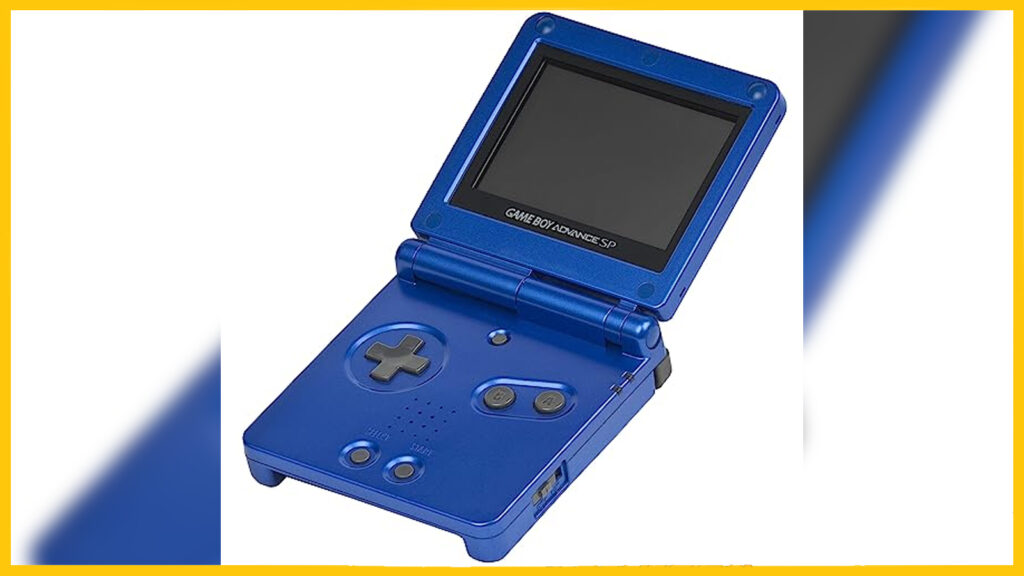 Believe it or not, the joy of retro handheld consoles is still alive and thriving in this day and age. Even better, you can now find these gaming devices in mint condition, ready to transport you back to the golden era of gaming.
---
---
Just a heads up, some of the links on ONE Esports are affiliate links. This means if you click on them and make a purchase, we may earn a small commission at no additional cost to you. It's a way for us to keep the site running and provide you with valuable content. Thanks for your support!
READ MORE: The most exclusive Demon Slayer gaming chair with built-in katana you'll never own