TSM has announced that Matthew "Whitemon" Filemon and Matthew "Ari" Walker are joining its Dota 2 team for the DPC 2023 season.
The duo will fill the open slots left by Kim "DuBu" Doo-young and David "MoonMeander" Tan.
TSM parted ways with DuBu after the team's 19th-20th place finish at The International 2022. Meanwhile, MoonMeander was moved to the coach position during the DPC offseason.
---
---
TSM completes Dota 2 team with Whitemon and Ari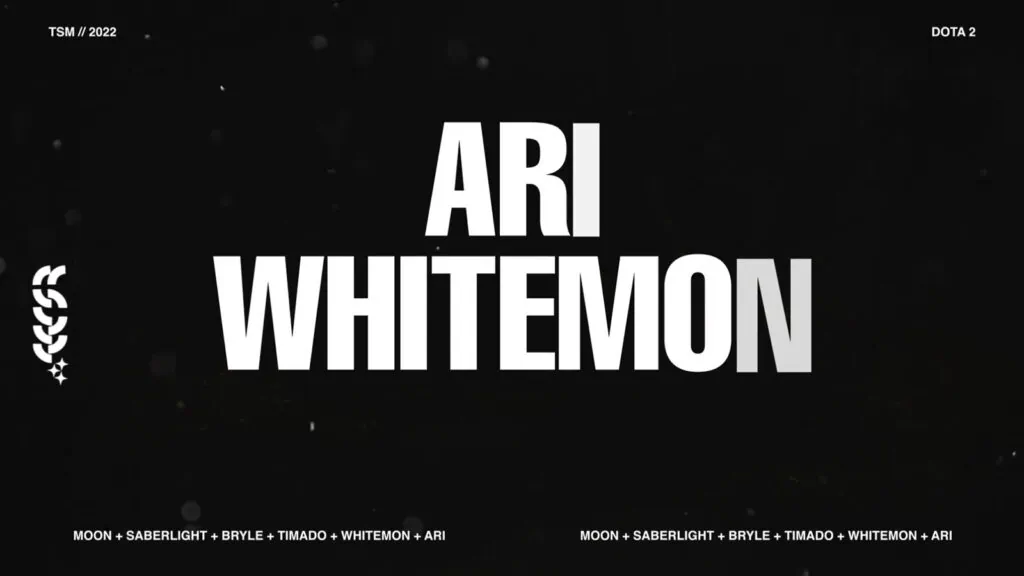 Indonesian veteran player Whitemon has been one of the top performers in the Southeast Asian region over the last three years. He emerged as an elite position five support player in 2020, winning the BTS Pro Series Season 2: SEA and ONE Esports Dota 2 SEA League with Geek Fam.
Whitemon joined T1 together with his Geek Fam teammates in the following year, going on to win ESL One Summer 2021 and finishing in 7th-8th place at The International 10.
He continued to play for T1 throughout the DPC 2022 season, until the roster's 5th-6th place finish at the TI11 Last Chance Qualifier. T1 disbanded its Dota 2 squad after TI11, which meant that Whitemon was now looking for a new home.
Elsewhere, TSM's new position four support player Ari last played for Into the Breach.
The British player made a name for himself as an up-and-coming talent in the Western European region last season. He was previously a top competitive Heroes of the Storm pro who made the switch to Dota 2.
Within the first two years of his Dota 2 career, Ari quickly climbed up the European Dota 2 leaderboard, reaching 9,000 MMR in 2021 and 11,000 MMR this year.
TSM's Dota 2 roster
(1) Enzo "Timado" O'Connor
(2) Jonathan "Bryle" Guia
(3) Jonáš "SabeRLight-" Volek
(4) Matthew "Ari" Walker
(5) Matthew "Whitemon" Filemon
David "MoonMeander" Tan (coach)
TSM will start their DPC 2023 season run in the upcoming Winter Tour set to begin on January 9 next year.
READ MORE: TI3 champion returns to Alliance to lead refreshed Dota 2 roster for DPC 2023