TI3 champion Gustav "s4" Magnusson will be representing Alliance for the fourth time in his career.
The Swedish-based esports organization announced its complete Dota 2 roster for the DPC 2023 season, which also features two veteran Southeast Asian players. 
"This upcoming season, we are headed for our favorite combo – East meets West," said the organization in its official announcement. "With two new fierce SEA recruits joining a solid Swedish foundation as we stay close to our roots."
---
---
Alliance completes Dota 2 roster rebuild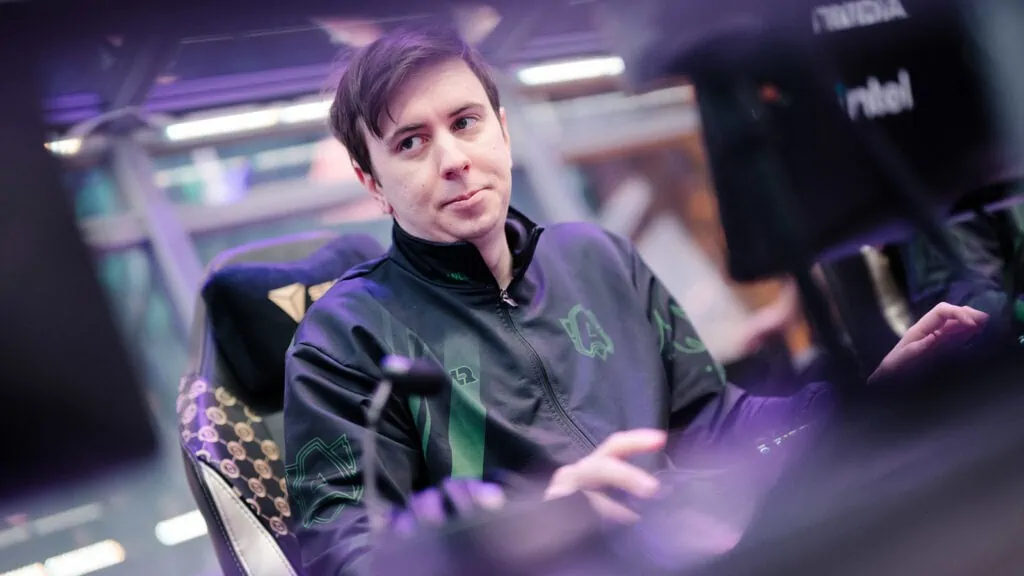 Returning to the Alliance are s4 and Simon "Handsken" Haag, two players who were previously with the organization, but moved to goonsquad at the start of the DPC 2022 season.
Also joining the team is Swedish Dota 2 pro, Charlie "charlie" Arat, who also played for goonsquad last season.
Rounding out the roster is Singaporean Remus "ponlo" Goh and Malaysian veteran Ng "ChYuan" Kee Chyuan. 
Ponlo competed with North American squad Quincy Crew in 2021, followed by a short stint with Chinese team Aster.Aries before The International 2022. ChYuan was with Fnatic throughout the DPC 2022 season.
Alliance's Dota 2 roster for the DPC 2023 season
(1) Charlie "Charlie" Arat
(2) Ng "ChYuan" Kee Chyuan
(3) Gustav "s4" Magnusson (captain)
(4) Remus "ponlo" Goh
(5) Simon "Handsken" Haag
Alliance also made changes to the team's support staff. Pontus "Chef P." Bengtsson, who was the general manager of the organization's Apex Legends division, will be the Dota 2 team's new Lead Manager.
Leon "Arthur" Lee got promoted from coach to Team Principal, moving him to a more prominent leadership role within the team.
"I'm excited to be back in Alliance working with all the people and staff behind the scenes and especially with this new lineup that I think has a lot of potential going forward," said s4. "Since we are coming from two different regions, you can expect some fun Dota from us."
"Even though fans' expectations are low right now, my goal is to change that and go far next year," he continued.
---
---
Alliance fielded star players Nikolay "Nikobaby" Nikolov and Aliwi "w33" Omar during the 2022 DPC season. They finished in 7th place in the DPC's first Tour, and were relegated to Division II in the Western European region.
Nikobaby and his squad climbed back to Division I after a second-place finish in the lower division during Tour 2. However, Alliance dropped to Division II again after a last-place finish in Tour 3.
They will therefore start their DPC 2023 season in Division II.
READ MORE: Nigma Galaxy hires guide creator ImmortalFaith as new head coach