With all the rumors of major streamers making the switch from Twitch to Kick, Asmongold himself is either baiting his community or heading to greener pastures. The new green streaming site has already signed Adin Ross, in what was claimed to be the largest streaming deal ever.
Ross made a tweet last night claiming that the platform had signed another "superstar" from their purple counterpart, but no official announcement has been made.
---
---
Everyone is wondering if Asmongold is the new "superstar" Kick has signed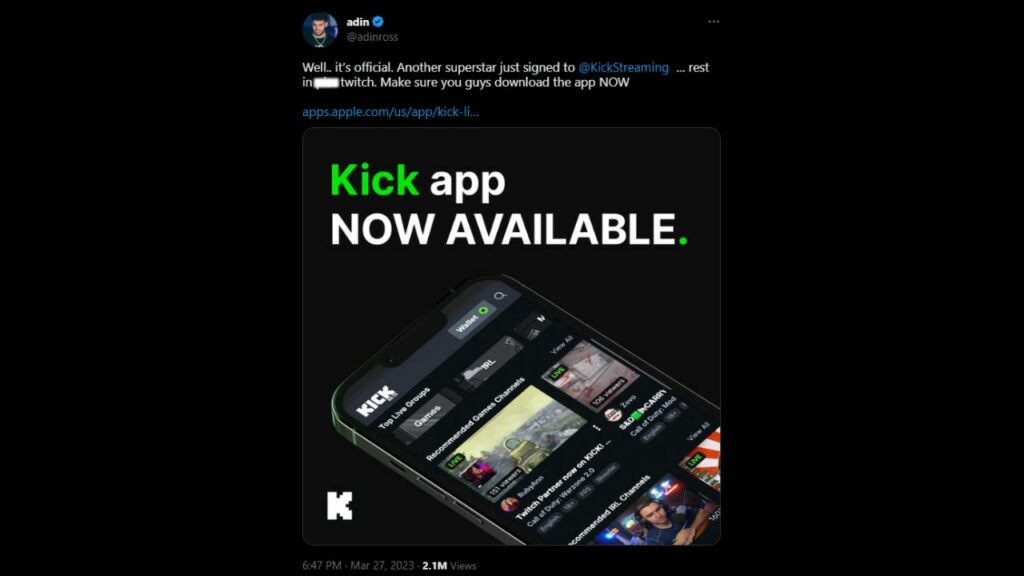 Asmongold had already given credit to the platform, claiming Kick is doing the "smartest thing" to win over streamers.
This came during a livestream. in which he was watching Ludwig "Ludwig" Ahren discuss the potential of many other creators making the switch.
When Ludwig mentioned that it appeared the streaming platform would be offering nonexclusive contracts, the popular Twitch streamer stated that this was "the smartest way for them to do it."
Now it seems it's possible he may be making the move himself. In a reply to Kick, under Ross' tweet, Asmongold said "hmm I wonder who it is."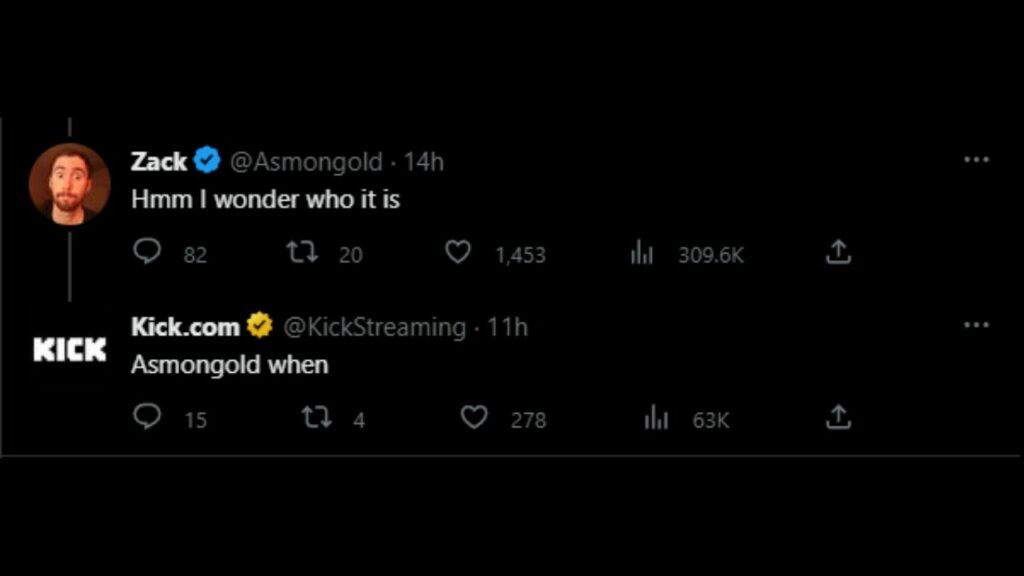 It's definitely worth noting that the MMO streamer of the year is known to troll a bit, and he could certainly be baiting reactions. This is something he's admitted to doing on the podcast he's a host on, Steak and Eggs.
Regardless, the tweet has garnered plenty of attention with some pushing for the creator to make the move. It's only a matter of time before we find out exactly who this superstar is.
READ MORE: Top 10 Twitch streamers: Most followers, games played, and where to watch