Genshin Impact's Kaedehara Kazuha is well-loved by the community because of his elemental abilities that defines the game's meta.
With a reliable crowd control kit, the Anemo samurai consistently holds one of the highest pick rate in the Spiral Abyss.
In contrast to his celebrated skill set however, the Crux Fleet stowaway and 5-star Anemo character has a sorrowful backstory, revealed in the Inazuma Archon quests.
Warning: Major spoilers if you have yet to play the Archon Quest Chapter II Prologue: Autumn Winds, Scarlet Leaves.
---
---
The wandering samurai lost his dear friend during the Vision Hunt Decree after challenging the Vision Hunters to a duel. Kazuha's friend suffered divine punishment from the Raiden Shogun as a result of his defeat.
Chinese cosplayers Weilanran and Lujiuerhei reunite the two in their bittersweet Genshin cosplay.
---
---
Genshin cosplayers pay tribute to Kazuha's friend in these stunning photos
Weilanran brought Kazuha's friend to life, who initially appeared in the "Solitary Pursuit of Lightning" cutscene. The cosplay shows Tomo in his red robes and long plaid scarf.
Of course, they also carried a real, fluffy white cat in their arms, an adorable accessory that completes the cosplay.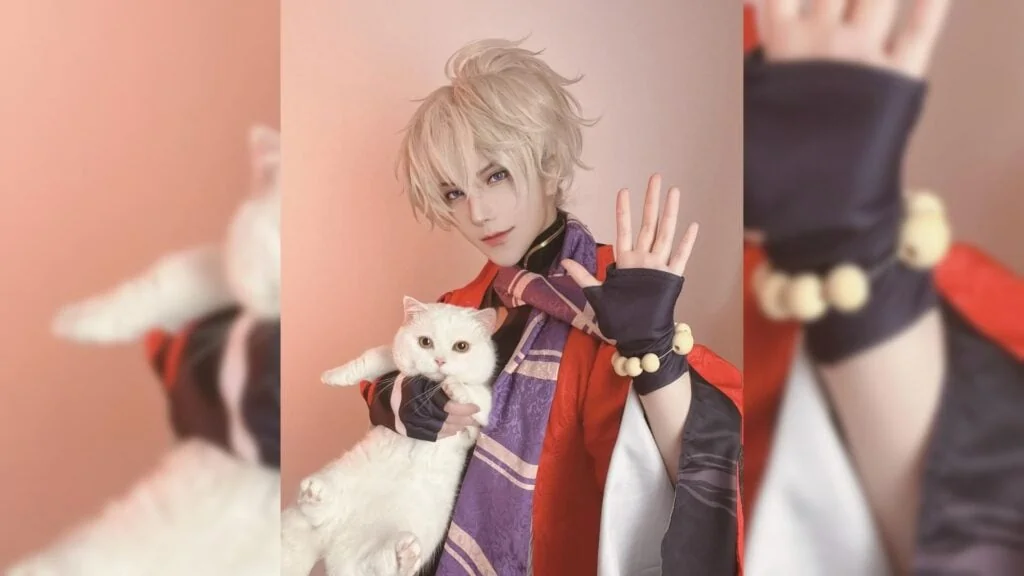 The Anemo character's friend is unofficially referred by the community as "Tomo," short for the Japanese word tomodachi which literally translates to "friend".
Their fellow cosplayer, Lujiuerhei, is right beside them, dressed up as Kaedehara Kazuha. The pair captured the Anemo-Electro vision besties' closeness as depicted in the Archon quest prologue.
Just like the characters they were cosplaying, Lujiuerhei and Weilanran are also best friends in real life. The two have cosplayed several characters together, including Thoma and Kamisato Ayato, as well as Yae Miko and the Raiden Shogun.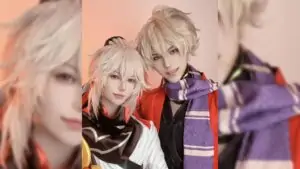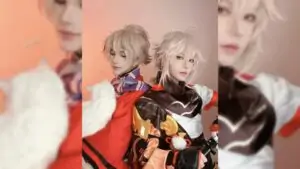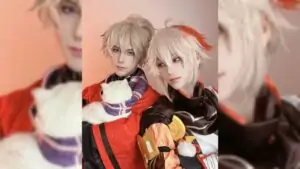 Weilanran is recognized for their flawless cosplay of the Geo Archon, Zhongli. Check out their perfect Zhongli cosplay here.
READ MORE: Sassy Scaramouche cosplay gives Genshin fans more than just crumbs