Turner "Tfue" Tenney is one of the biggest names on Twitch with nearly 11 million followers.
He first found fame as a talented Fortnite player, Epic Games' hit title that helped kickstart the battle royale frenzy. Since then, he's moved on to Apex Legends and even dabbled in Warzone, but he has some choice words to say about the latter.
---
---
Tfue thinks Warzone is the easiest battle royale and the most causal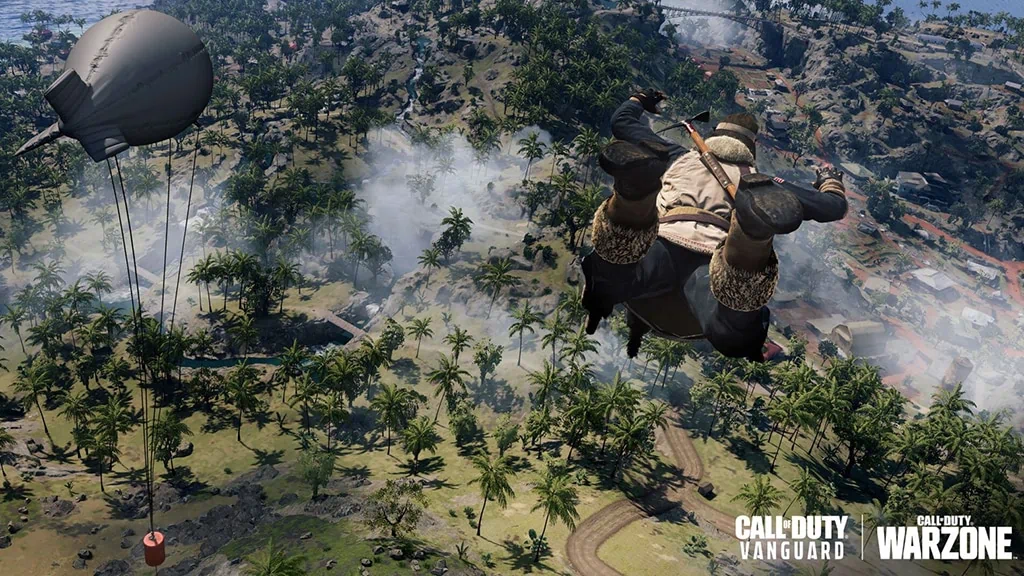 As it turns out, Tfue isn't impressed by how little of a challenge the game offers. "Warzone is the most casual battle royale right now," he said. "It's the easiest battle royale to play."
His comments came in response to a viewer who argued that Warzone isn't a casual game, and that only the Rebirth Island map was.
The streamer has made no secret of his disdain for Call of Duty's battle royale title. Last year, he criticized the game as being "too easy" compared to its competitors.
"If you suck at video games, you probably have the most fun playing that," he laughed.
Warzone is overall less mechanically demanding than either Fortnite or Apex Legends. Fortnite has an intensive building mechanic that many struggle to master, while Apex Legends requires you to play around numerous abilities and more unpredictable movements.
Tfue isn't the only one to call the Call of Duty spin-off out for being a walk in the park. Michael "shroud" Grzesiek has also previously gone on the record saying that the game is too "casual", while Nicholas 'NICKMERCS' Kolcheff ranks Fortnite as the hardest battle royale of all.
READ MORE: Naked players using Attack on Titan Armored Titan skin are terrorizing Caldera