Are operators in Caldera already booking their next flight?
After Microsoft's massive US$69 billion acquisition of beleaguered video game developer Activision Blizzard, information has surfaced that the next three Call of Duty games will still have PlayStation releases, including Warzone 2.
Microsoft Gaming CEO and Xbox boss Phil Spencer briefly expounded on the situation in a recent tweet, saying that the Xbox company will honor Activision Blizzard's existing agreements with other companies upon acquisition.
"Sony is an important part of our industry, and we value our relationship," he said.
---
---
Activision Blizzard's Call of Duty plans under Microsoft include Warzone 2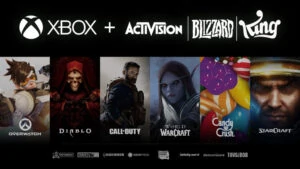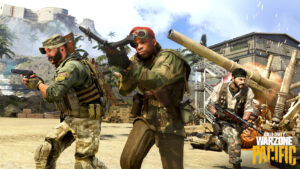 According to Bloomberg, Activision Blizzard is set to continue releasing on the PlayStation platform for at least the next two years. The company had already committed to making the next few Call of Duty games on PlayStation before the Microsoft deal was signed, including this year's Call of Duty game.
2022 is expected to see a new entry in Call of Duty's Modern Warfare series by studio Infinity Ward, which will follow last year's release of Vanguard by Sledgehammer Games.
Heading into 2023, Activision Blizzard will release a Treyarch-developed main title and Warzone 2, the next iteration of the popular free-to-play battle royale game that was first released in 2020.
The multi-billion dollar deal is set to close around June 2023. Beyond that, Microsoft's plans for the Call of Duty franchise and Warzone 2 are less clear, and it'll likely make a decision then whether or not to continue releasing future games on PlayStation.
And with a few more blockbuster franchises on its hands, such as Diablo and Overwatch, only time will tell whether Microsoft will allow them to remain as cross-platform titles or make them Xbox and PC exclusives.
Follow ONE Esports on Facebook for more COD news, guides, and highlights.
READ MORE: The best class setup in Warzone Pacific, according to JGOD