The Vargo 52 is a brand new assault rifle in Warzone Pacific Season 2, part of a new batch of content from Treyarch's Black Ops Cold War.
At the time of writing, the Vargo 52 is currently the highest K/D weapon in Call of Duty's battle royale, sitting at a 1.43 K/D ratio.
The assault rifle also fires quicker than the XM4, and has a very competitive time-to-kill that's in line with long-range weapons like the AK-47 and Bren, according to Warzone stats guru James "JGOD" Godoy.
It is a particularly strong pick in Caldera, perfect for the map's long, open sightlines. However, with the right set of attachments, it can also double up as a brutally effective close-range weapon that can be paired with a sniper rifle.
---
---
Best Vargo 52 class setup: Loadout, attachments, perks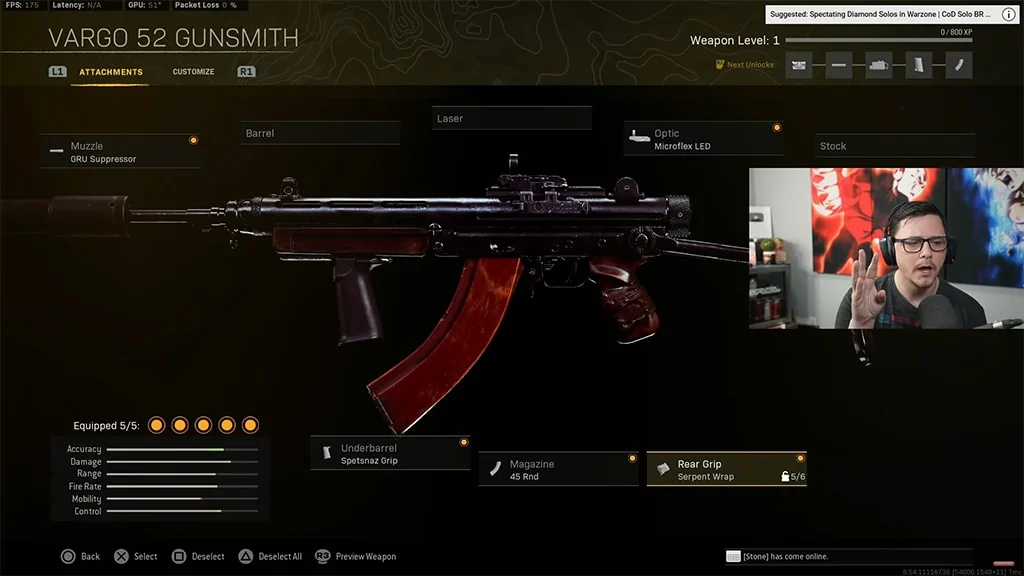 | | |
| --- | --- |
| SLOT | ATTACHMENT |
| Muzzle | GRU Suppressor |
| Optic | Microflex LED |
| Underbarrel | Spetsnaz Grip |
| Magazine | 45 Rnd Speed Mag |
| Rear Grip | Serpent Wrap |
This loadout turns the gun into a support weapon for a sniper rifle. First off, the GRU Suppressor adds vertical recoil control and effective damage range, which helps with accuracy and makes the gun more competitive in different types of engagements.
The Spetsnaz Grip further improves recoil control, making the gun overall easier to handle. Next, the 45 Rnd Speed Mag increases ammo capacity in each magazine and helps you reload quicker, so you're never out of the fight for too long.
The Serpent Wrap rear grip is optional. It reduces the time it takes to ADS, but increases sprint to fire time, so you have to choose between more responsive ADS or faster movement.
If you prefer a long-range class setup, JGOD recommends swapping out the 45 Rnd Speed Mag for the Spetsnaz 60 Rnd. Since not all of your bullets are going to land on a target that's far away, the bigger magazine will give you more to work with. It decreases your reload speed, but that doesn't matter as much in long-distance battles.
He also trades the short-range Microflex LED for the Axial Arms 3x optic for higher magnification. Finally, he removes the Serpent Wrap rear grip and adds the 18.6″ Task Force barrel, which increases bullet velocity and damage range, and helps with recoil control.
---
How to unlock the Vargo 52 assault rifle in Warzone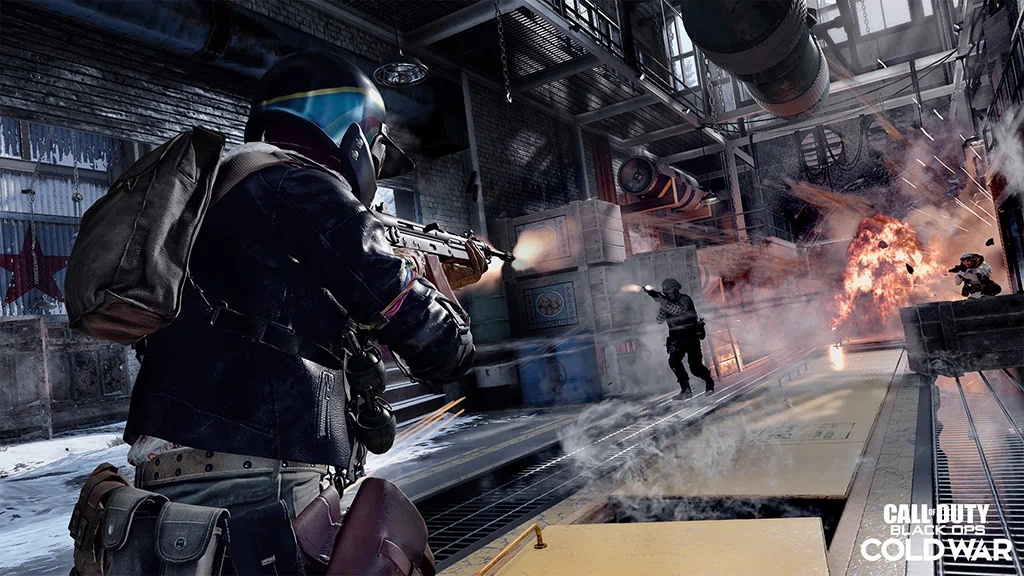 The new assault rifle can be unlocked by dealing 1,000 damage with an assault rifle in 15 different matches. If you do this in Warzone or Modern Warfare, you can back out of matches once you've dealt the required damage. But if you do it in Black Ops Cold War, you'll have to see each match through.
Another way is to get 750 kills in Cold War's Zombies mode with a rifle that has been Pack-a-Punched three times.
The gun can also be unlocked by buying the Tracer Pack: Ferro Fury Reactive Mastercraft bundle in the store, which features the Ferrofluid weapon blueprint. However, this blueprint is reportedly bugged at the moment and won't let you use the weapon in game.
READ MORE: The Cooper Carbine is the best gun for Warzone console, according to FaZe Swagg