Call of Duty Black Ops Cold War Season 5 offers a big content update with the introduction of five new multiplayer maps.
Alongside the Double Agent game mode, you can now enter a new batch of locales as backdrops to your chaotic gunplay in Black Ops Cold War Season 5.
Take note though, some of the maps might look familiar to diehard Black Ops veterans.
All new multiplayer maps of Call of Duty Black Ops Cold War Season 5
Echelon (6v6)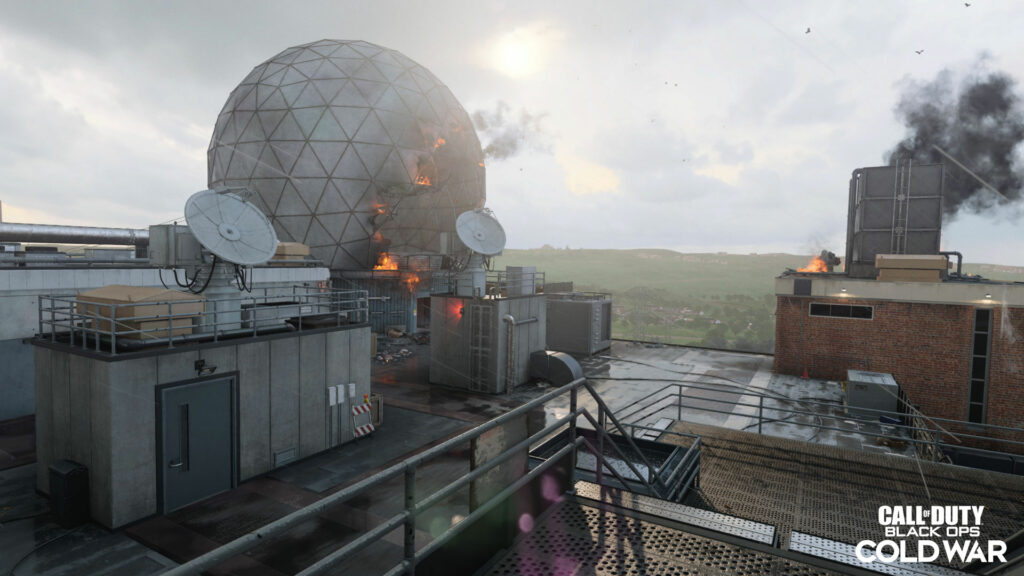 As seen in the Black Ops Cold War Season 5 cinematic, the Echelon listening station is the perfect place for setting off explosives and confronting your opponents. The locale is currently in shambles after Kitsune's devious operation, so expect to battle through the rain and the ash.
From either side of Echelon, teams will fight for a hold on the central control room inside the main dome. Other than being a point of interest (POI) to initiate firefights, the developers also hinted that the control room will be crucial in objective game modes.
Despite being one of the newer multiplayer maps, the Echelon NATO compound has seen its fair share of destruction. Aside from fires and debris, keep an eye out for gaps on Echelon's roofs… or fall to your demise.
Slums (6v6)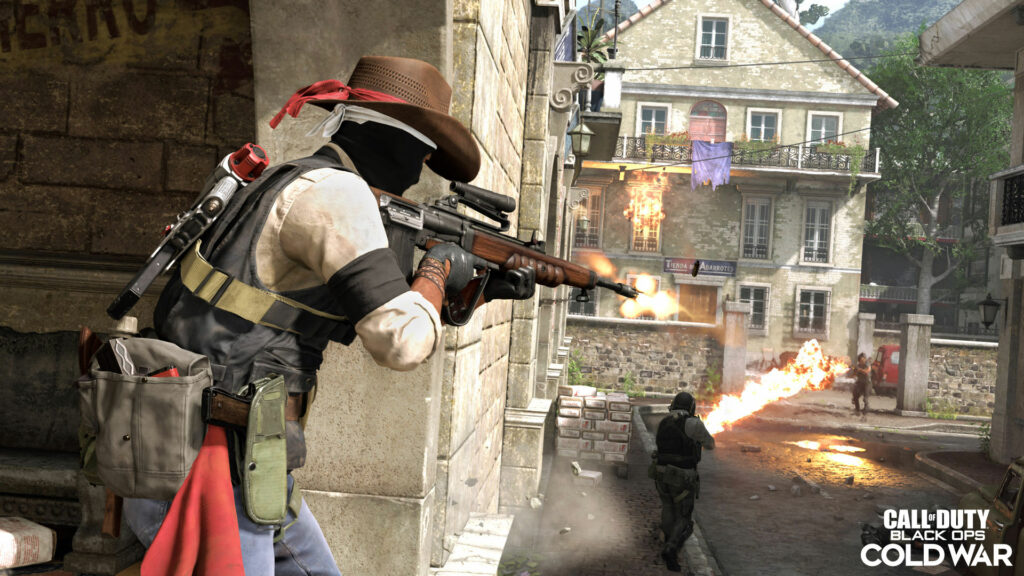 Black Ops II's Slums map makes a return at the launch of Black Ops Cold War Season 5.
Slums is a multiplayer map set deep within Panama City, where you can catch operators sprinting through the town square and peaking angles from its central fountain.
While Slums provides a solid setting for run-and-gun situations, you might take heavy fire near the more open POIs such as the parking lot and the laundromat.
Showroom (2v2 and 3v3)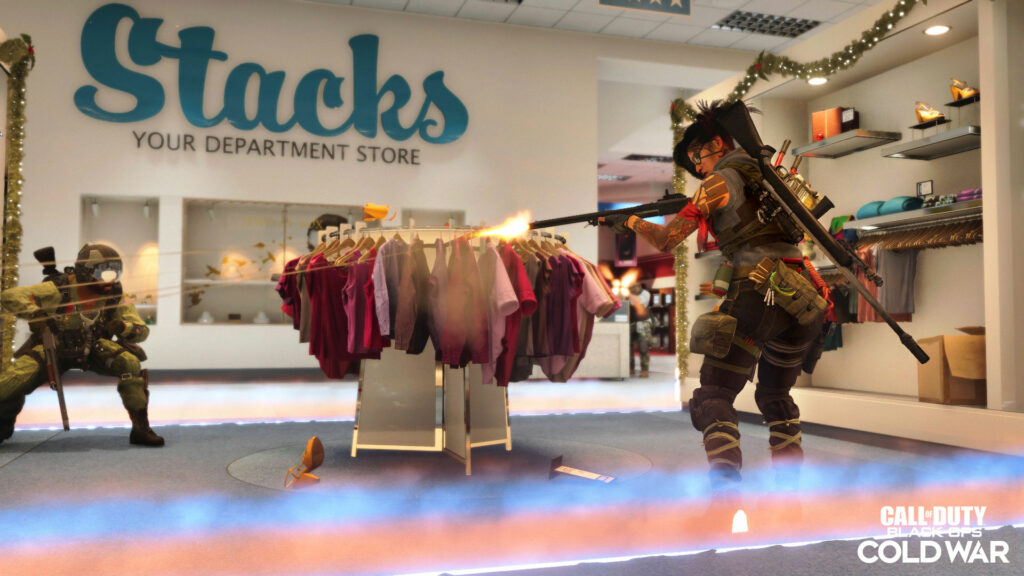 For a more compact location, players can make their way to Showroom, the third and final multiplayer map available at launch.
Made specifically for Gunfight and Face Off modes, Showroom places operators in a department store setting. Instead of window shopping, you'll be weaving in and out Showroom's kiosks and store displays to get a flashy kill.
With its pristine commercial aesthetic, Showroom is luring shoppers in with a big summer blowout in a future Gunfight tournament.
---
---
Drive-In (6v6)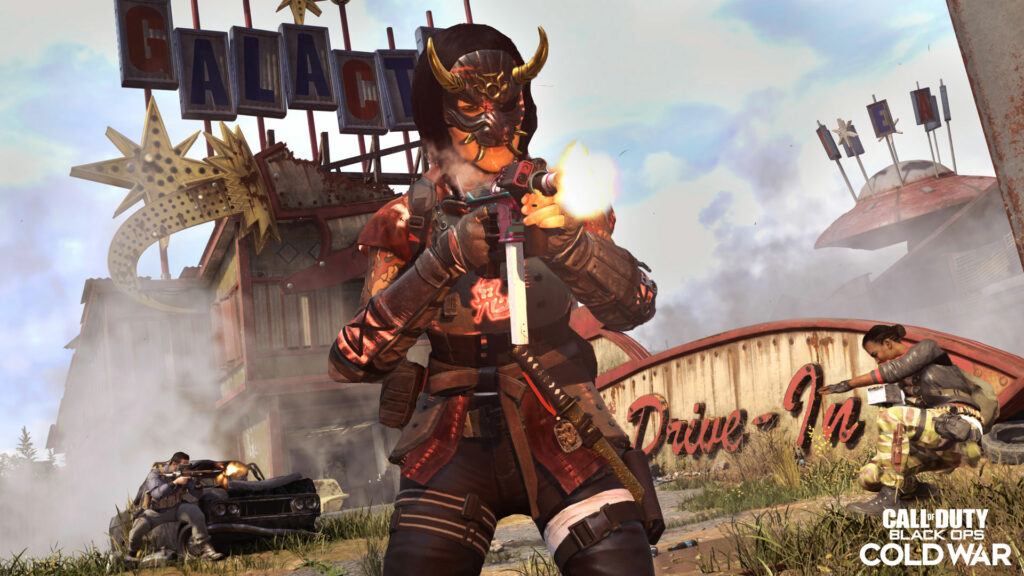 A Black Ops favorite in its own right, Drive-In comes back as a remastered multiplayer map in Black Ops Cold War Season 5.
Fit to feature scenes from an action film, players can encounter close-quarters combat and utilize creative vantage points, such as the big screen of the Galactic Drive-In.
If you're looking to live as the last action hero, it'd be best to steer away from the Drive-In's open parking lot. There's bound to be a few campers at the Drive-In's big screen and the nearby red building.
Zoo (6v6)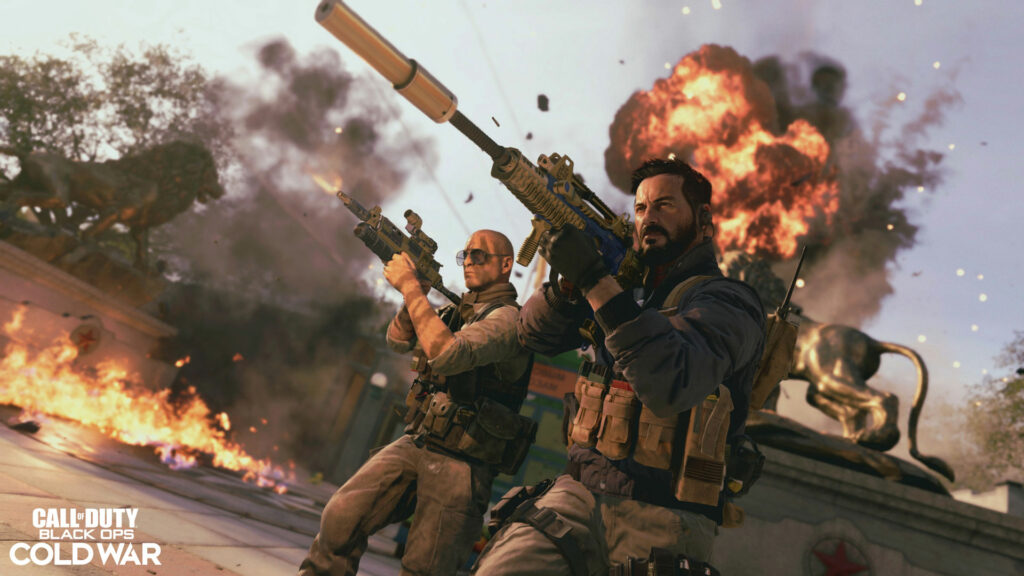 Fans can soon embrace their wild side in Season 5 with Zoo, another classic map from the original Black Ops game.
In Zoo, players can fight their way out of the usual attractions of bear pits and aquariums. If you desire to pounce on enemies, you can also camp out the Zoo souvenir shop.
Zoo also features a rideable monorail that grants you access to an eagle-eye view of the map.
Check out the official Call of Duty Black Ops Cold War Season 5 blog post.
READ MORE: Call of Duty Season 5's new Double Agent game mode is social deduction with guns