Sentinels' superstar Valorant player Tyson "TenZ" Ngo is raving about the hit anime Spy x Family, calling it a perfect show.
Giving it a perfect 10/10 score, he implored his Twitter followers to check the espionage comedy out.
Fans will know from his long and extensive tier list that the Sentinels star has watched a lot of anime, and he counts Hunter x Hunter, Kaguya-sama: Love Is War, and Clannad as some of his favorites.
For those who enjoy the aforementioned anime, the spy comedy should be a must-watch.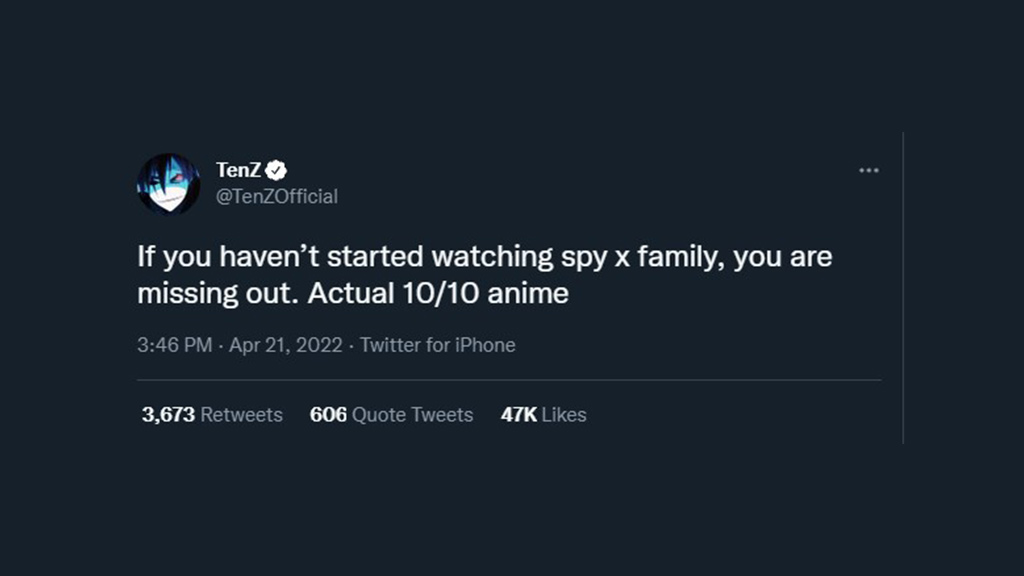 ---
---
Sentinel TenZ highly recommends the Spy x Family anime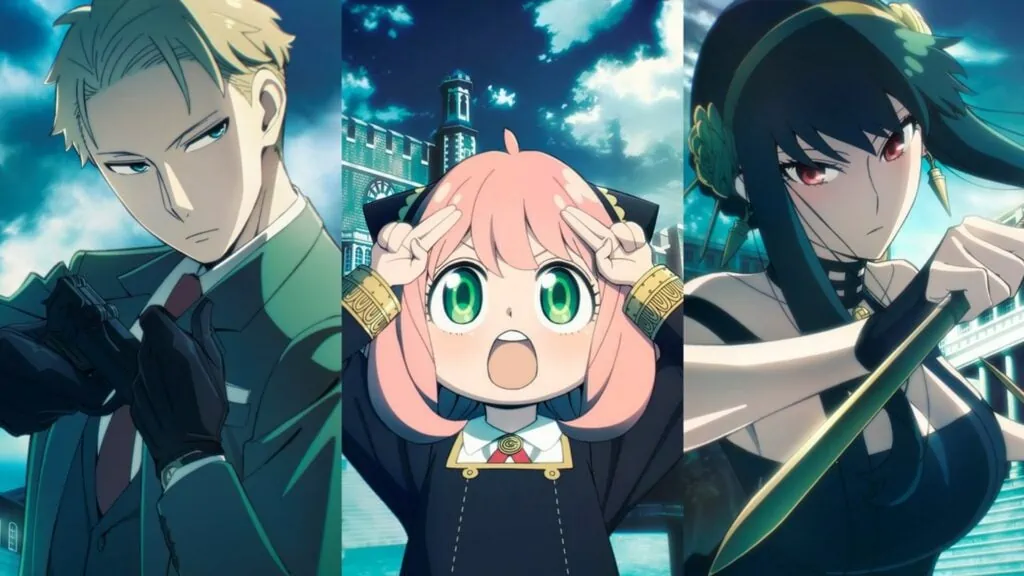 Spy x Family is an action-comedy manga written and illustrated by Tatsuya Endo. It was adapted into an anime by TOHO animation with studios CloverWorks and WIT Studio, and started airing on April 9.
The series follows Loid Forger, a super spy who has dedicated his life to undercover missions for the Westalia Intelligence Services' Easter-Focused Division (W.I.S.E.). As one of the best espionage agents in the world, he's taken aback when he is assigned to Operation Strix, a top-secret mission that requires him to create a new identity for himself.
In order to infiltrate an all-important social event comprising of politicians and business leaders at a prestigious school, Loid must first find a wife and child on short notice, in order to blend in with his would-be targets.
In Loid's search, he comes across Anya, a mischievous orphan, and Yor Briar, a simple government office worker. Though they seem like simple additions to his family, Yor is actually an assassin, while Anya has the secret power of telepathy.
The combination of the three eccentric characters makes for pleasantly unexpected adventures that bring a unique twist to the shonen genre.
Watch the Spy x Family anime on Netflix, Crunchyroll, and Hulu. Season 2 started on October 1, 2022.
READ MORE: TenZ reveals special custom mouse he's designing with Finalmouse