Sentinels star duelist Tyson "TenZ" Ngo is teaming up with Finalmouse to design a custom mouse that fits his unique grip style.
The 20-year-old favors something of a hybrid between the palm and claw grip, and the mouse he's designing will be shaped to suit that.
During a recent VCT Stage 1 Masters Reykjavik watch party stream, the Sentinels player showed off a peek at a work-in-progress design, teasing the next drop from the cult-favorite brand.
The company recently released 10,000 units of the Starlight-12 Poseidon, which sold out within minutes.
---
---
TenZ is designing his own gaming mouse with Finalmouse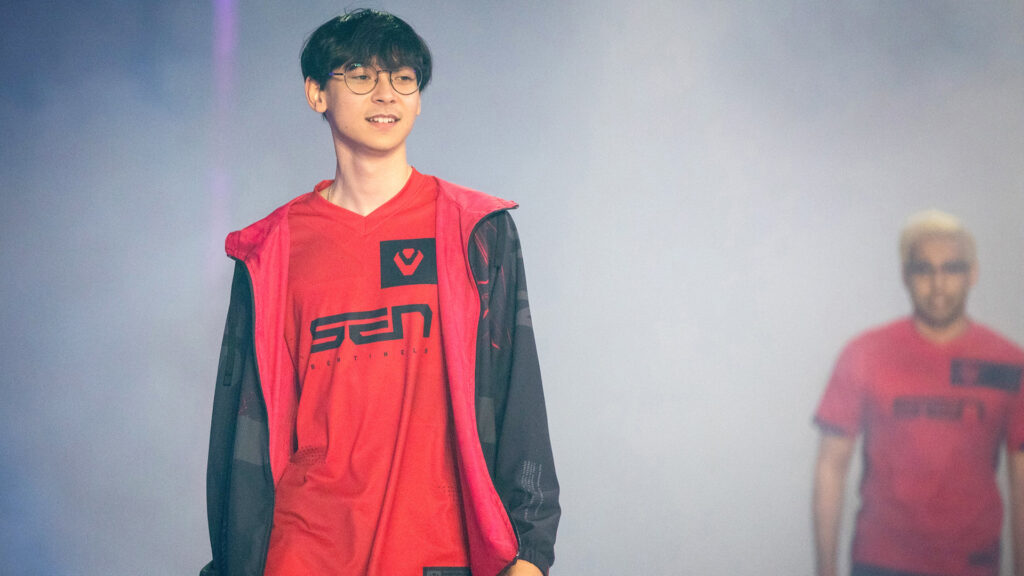 This wouldn't be the first time a notable esports personality has worked with a gaming company to create a mouse. For instance, Michael "shroud" Grzesiek has previously partnered with Logitech to design the G303 Shroud Edition, based on the older G303 Daedalus Apex.
"I swear to god that this is the comfiest thing for me as a palm-claw gripper" said TenZ, while showing a picture of a side profile of the mouse.
In comparison to the Starlight-12, which has a flatter shape, TenZ's mouse has a noticeably higher back to support his palm. "My mouse is a lot more like an arrow, similar to the XM1," he said, referring to the Endgame Gear XM1 gaming mouse.
He likened it to a cross between a slimmer and smaller XM1 and Cooler Master's MM710, which would be able to fully fill out your palm.
---
---
The shape is also vaguely reminiscent of the Xtrfy MZ1, albeit with a more rounded back. The MZ1 was designed by Zy "Rocket Jump Ninja" Rykoa, one of the most popular mouse reviewers today.
The Sentinels pro was coy about when the mouse might be released. "It's still in the works. I was literally just molding the back piece with clay yesterday," he said.
Separately, he revealed that there would also be a special TenZ edition of the Starlight-12, presumably featuring the same magnesium alloy body in a new color scheme.
His custom-designed mouse will drop after that, and the goal would be for it to release in larger batches that would be more readily available.
"There's going to be 40,000 units made, so it would be the largest drop yet," he shared. "We're hoping that most people can get it."
READ MORE: How you can win a free TenZ x Finalmouse Starlight Pro gaming mouse