Updated on August 11, 5:24 p.m. (GMT+8): Added more characters and their voice actors and the anime's episode list.
Ready for a Cinderella-inspired anime story? Instead of giant pumpkin carriages, glass slippers, or fairy godmothers, this one will feature the sweet tandem of Miyo and Kiyoka, the main characters of the My Happy Marriage anime.
The series revolves around the arranged matrimony of an unlikely pairing — a noble-born abused woman named Miyo and a cold-hearted soldier named Kiyoka. Despite their circumstances, the two eventually open up their hearts to each other.
Originally a light novel series, My Happy Marriage is written by Akumi Agitogi and illustrated by Tsukiho Tsukioka. Kinema Citrus announced its anime adaptation, featuring two of Japan's most popular voice actors.
---
My Happy Marriage anime release date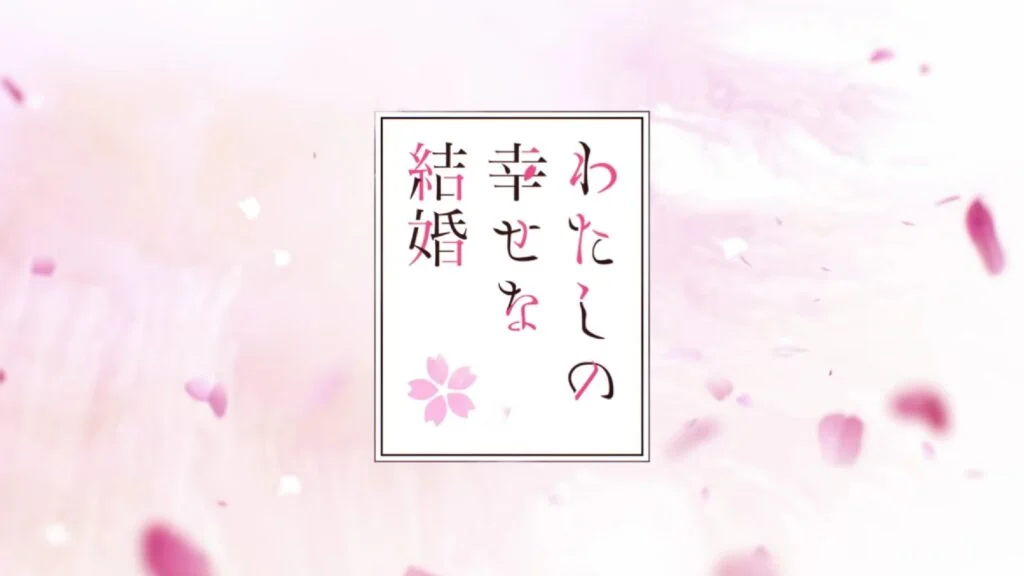 The anime adaptation was released worldwide on July 5.
---
My Happy Marriage anime studio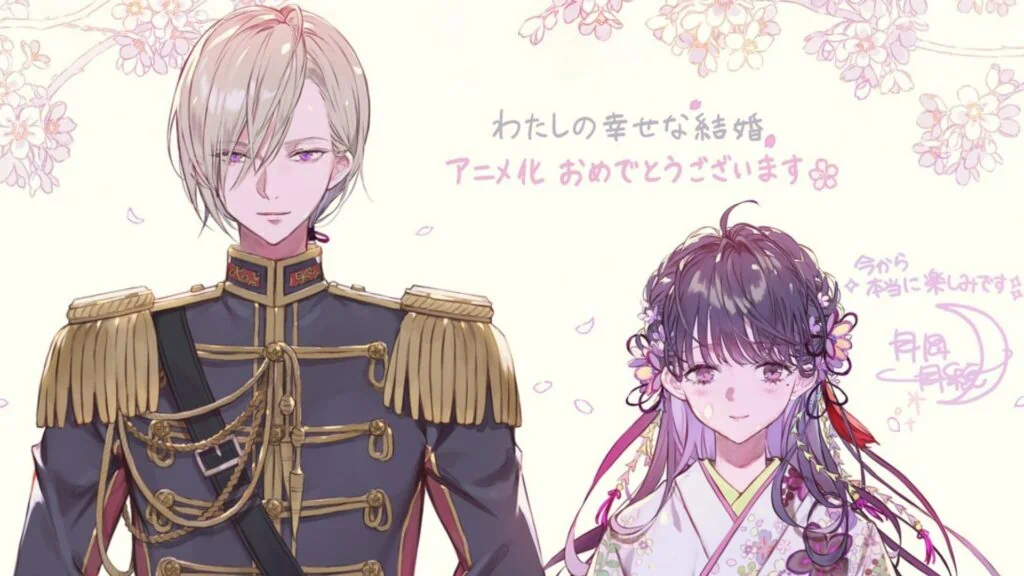 My Happy Marriage (Watashi no Shiawase na Kekkon or Watakon anime) will be animated by Kinema Citrus, the studio behind Made in Abyss and The Rising of the Shield Hero.
It will be directed by Takehiro Kubota, with character designs by Shoko Yasuda and music compositions by Evan Call.
Here are the rest of the anime's staff:
Takao Abo (Supervision and storyboards)
Ami Sato (Scriptwriter)
Takahito Onishi (Scriptwriter)
Momoka Toyoda (Scriptwriter)
---
---
Watakon anime characters and their voice actors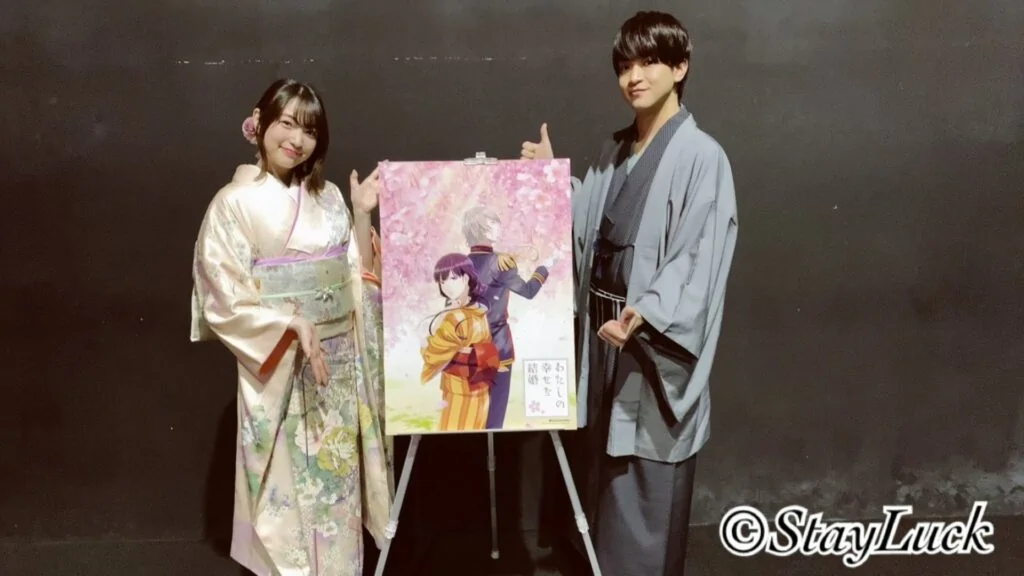 | | | |
| --- | --- | --- |
| MY HAPPY MARRIAGE CHARACTER | DESCRIPTION | SEIYUU/ VOICE ACTOR |
| Miyo Saimori | Miyo is one of the protagonists of the series. Living a Cinderella-inspired life, she suddenly finds herself residing with a cruel stepmother and stepsister after her mother dies. Eventually, she is set up for an arranged marriage with Kiyoka Kudou. | Reina Ueda |
| Kiyoka Kudou | Kiyoka Kudou is a military captain, rumored to be a heartless groom towards his fiancées. | Kaito Ishikawa |
| Yurie | Yurie serves within the household of Kiyoka Kudou, formerly occupying the role of Kiyoka's nursemaid. | Houko Kuwashima |
| Kazushi Tatsuishi | Kazushi currently leads the Tatsuishi family as its head, being the eldest son of Minoru Tatsuishi. He assumed this position following his father's involvement in the Miyo Saimori Kidnapping. Currently, he is under the supervision of Kiyoka Kudou. | Toshinari Fukamachi |
| Sumi Usuba | Miyo's late biological mother. | Noriko Hidaka |
| Kaya Saimori | Miyo's abusive half-sister. | Ayane Sakura |
| Keiko | Keiko is the owner of Suzushima's, a kimono shop that has served the Kudou family for generations. | Tamie Kubota |
| Hana | A former servant of the Saimori family. | Mamiko Noto |
| Kouji Tatsuishi | He is the second son of the Tatsuishi family and is engaged to Kaya Saimori. | Koutarou Nishiyama |
| Arata Tsuruki | A cousin of Miyo. | Ryouhei Kimura |
Fans can watch the first trailer and promotional video for My Happy Marriage below:
---
---
My Happy Marriage episode list and titles
| | |
| --- | --- |
| EPISODE NUMBER | EPISODE TITLE |
| 1 | The Meeting |
| 2 | About My Husband-to-Be |
| 3 | Our First Date |
| 4 | The Gift |
| 5 | Ripples |
| 6 | Determination and Thunder |
| 7 | Glamorous Lady of Summer |
(To be updated)
---
Where to watch My Happy Marriage anime
Fans can watch My Happy Marriage anime on the streaming platform Netflix.
Discuss stories like these with us — join the ONE Esports Discord community.
READ MORE: One Piece creator tests the power of ChatGPT, alters entire future of the manga