Updated on October 19, 3:01 p.m. (GMT+8): Added Yor Forger Nendoroid pre-order and release dates.
Toy manufacturer Good Smile Company has announced a new batch of Nendoroid figures featuring the Forgers from Wit Studio and CloverWorks' hit anime series, Spy x Family.
The star of the new collection is the adorable Anya Nendoroid, complete with cute and funny face plates, including her iconic smug expression or 'heh face'.
Anya's adoptive father, Loid Forger (Agent Twilight) is also available for purchase. A Yor Nendoroid has also been confirmed, with more details to come soon.
Here's everything you need to know about the Anya and Loid Forger Nendoroid figures from Spy x Family, including their prices, release dates, where to buy, and how to preorder.
---
Spy x Family Loid Forger and Anya Nendoroid price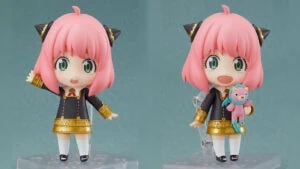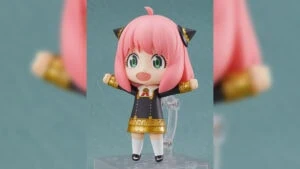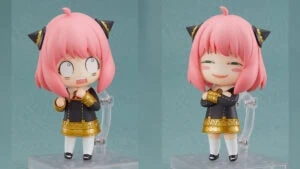 The Anya Forger Nendoroid showcases the telepath kid in her black and gold Eden Academy uniform, complete with her signature triangular hair clips.
Fans can choose from four interchangeable face plates, which depict her amused, happy, shocked, and smug expressions as seen in the anime and manga.
The set also comes with a mini version of Director Chimera, her pink and teal plush toy.
---
---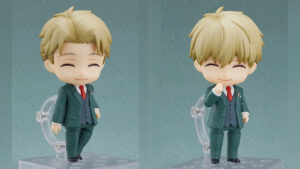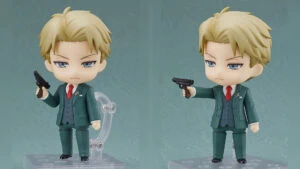 The Loid Nendoroid figure features the head of the Forger household in his dashing all-green suit and trousers. It comes with miniature accessories like a pistol gun and a newspaper.
You can also change the figure's expressions and switch out its three face plates showing Loid's serious, happy, and agitated looks.
These Spy x Family Nendoroid figures are priced at US$60 (JP¥6,500) apiece.
---
Spy x Family Nendoroid release dates
| | | |
| --- | --- | --- |
| SPY X FAMILY NENDOROID | US RELEASE DATES | JAPAN RELEASE DATES |
| Loid Forger Nendoroid | February 2023 | November 2022 |
| Anya Forger Nendoroid | February 2023 | December 2022 |
| Yor Forger Nendoroid | December 2022 | December 2022 |
---
Where to buy and how to preorder Nendoroid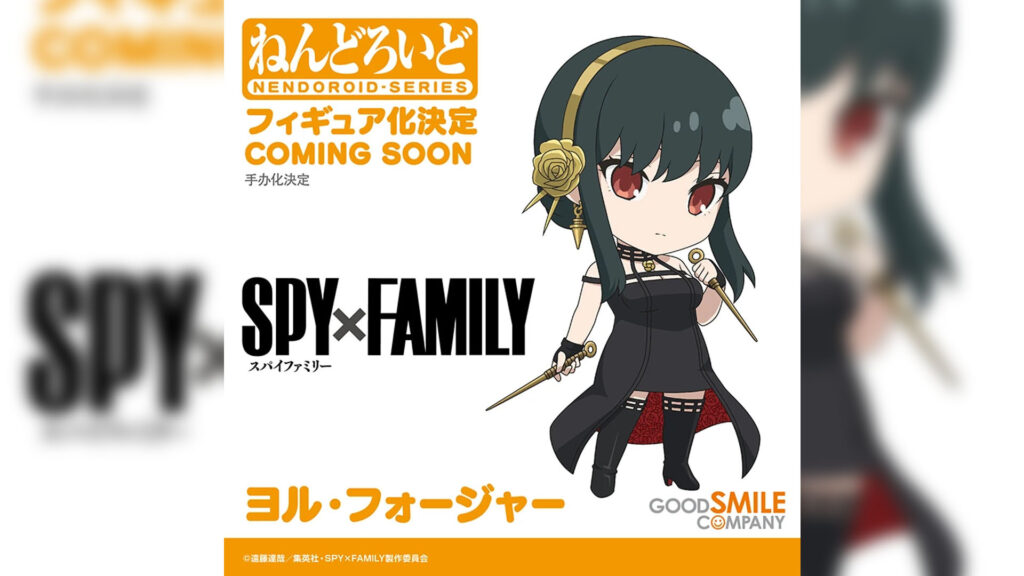 These chibi anime figures are available on Good Smile Company's US and Japan websites.
How to preorder Loid and Anya Nendoroid
Visit Loid and Anya Forger's official product listing on the Good Smile Online Shop website.
Click on the "Add to cart" button to preorder.
Go to your Shopping Cart on the upper right side of the website and click the "Checkout" button.
You will be asked to log in to your Good Smile Shop account if you already have an existing one, or create a new account if you don't have one.
Fill in the details of your shipping address, shipping method, and payment. Payment can be done through credit card or PayPal, and will be charged in either American Dollars, Euros, or Japanese Yen as per your selection.
Review the details of your purchase, click submit, and you're done!
Note that only a maximum of three pieces of the same product are available per person and that orders that include more than the limit will be canceled.
Here is each figure's preorder schedule:
| | |
| --- | --- |
| SPY X FAMILY NENDOROID | PREORDER DATES |
| Loid and Anya Forger Nendoroid | June 14 to August 11 |
| Yor Forger Nendoroid | June 28 to August 18 |
Follow ONE Esports on Facebook for more anime news
READ MORE: Uniqlo's Spy x Family shirt pays homage to Anya smug face meme