The Spy x Family anime fever is heating up, obvious from the fandom's cosplays and fan art.
Esports players like Valorant's Tyson "TenZ" Ngo and League of Legends' Shunsuke "Evi" Murase have high praise for the Spring 2022 anime series, giving the show a perfect 10/10 rating.
Now you can ride the hype and show your support for the Forger family with the new Uniqlo's Spy x Family collaboration. The t-shirt collection features four lovely designs that are great for casual wear and streetwear.
Here's a closer look at the collaboration, the shirts' prices, and where to buy the collection.
We need to get our hands on Uniqlo's Spy x Family collaboration shirts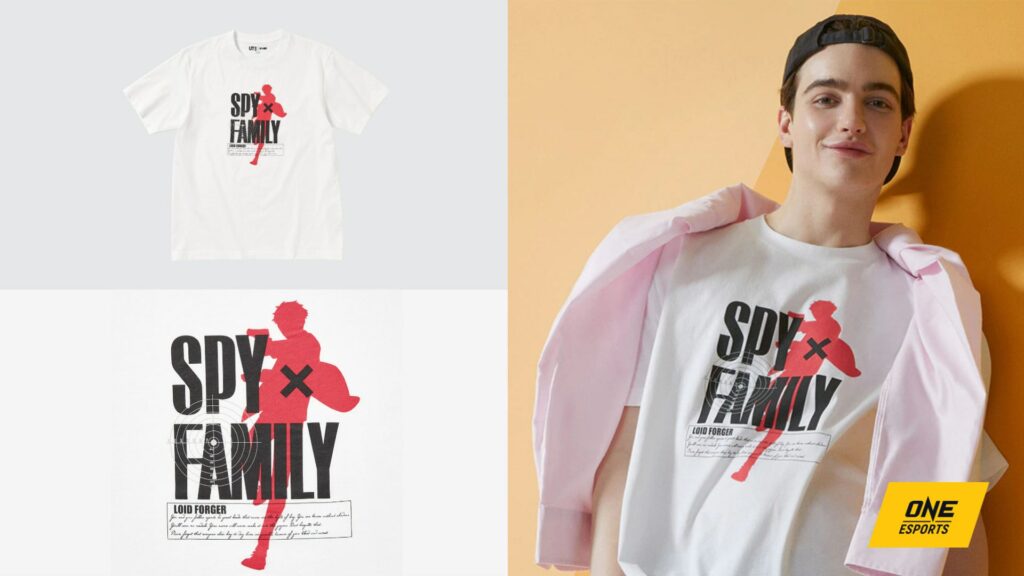 There are a total of four shirts in various colors and designs in this collection.
The white shirt features Loid Forger, showing off his iconic shooting stance in a red silhouette a la James Bond. A bullseye target is printed at the top of the Spy x Family logo, overlapping Spy x Family's large, black letters. The secret agent's creed can be spotted just below in small, cursive letters.
---
---
Two other shirt designs feature the whole Forger family, namely Loid, Anya, and Yor. The black Spy x Family shirt shows a minimalist text logo in front and line art of the Forger family at the back. The light green tee displays the anime's key visual art with "OPERATION: STRIX" printed at the bottom.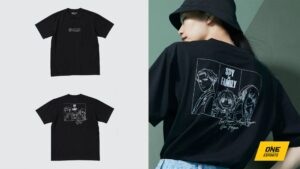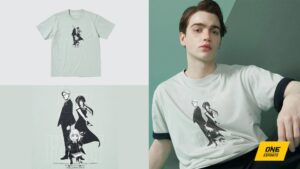 Operation Strix is Loid's main mission in the series where he is tasked to create a fake family to get closer to his target, a reclusive politician named Donovan Desmond.
Our favorite in Uniqlo's Spy x Family collection is the yellow Anya shirt, which features the clothing brand's signature pocket t-shirt.
Printed on the pocket are the words "elegant" and "not elegant," taking a page out of the obsession of Eden Academy's housemaster, Henry Henderson. Tugging down the pocket reveals the highly popular Anya smug face meme which was animated in episode 6, The Friendship Scheme.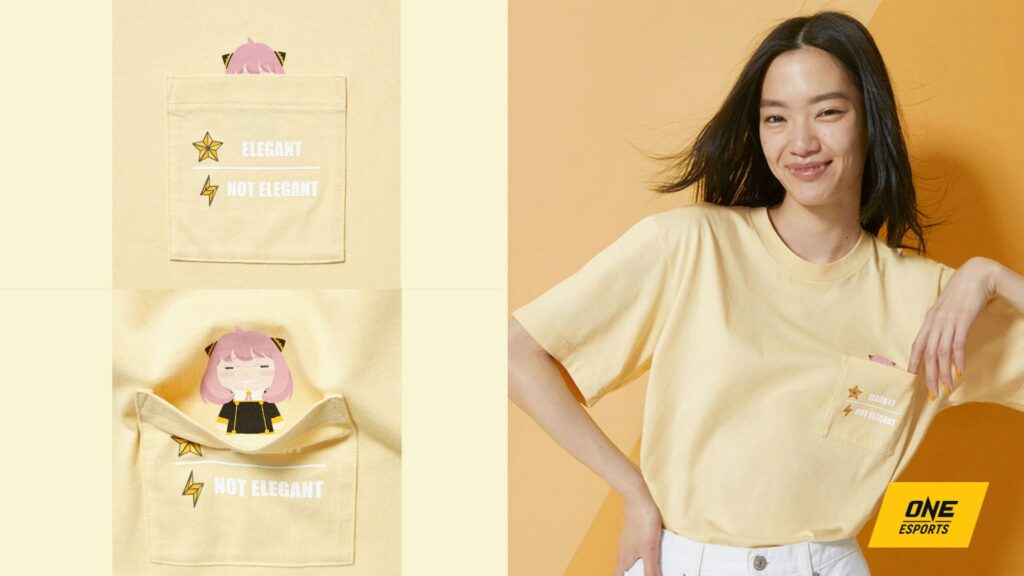 Uniqlo's Spy x Family shirts is priced at US$12 (JP¥1,500) apiece and will be available in Uniqlo stores throughout Japan. An international release will most likely follow to cater to anime fans around the world.
Check out the full Spy x Family t-shirt collection here.
READ MORE: Become the baddest with this upcoming Uniqlo x League of Legends collab