Anime fans are in for the time of their lives. Japan's premier publishing powerhouse, Kodansha, will be hosting a K MANGA Launch Party, an exclusive online event that brings together the anime and manga community and creators behind beloved series such as Attack on Titan, Fairy Tail, and a plethora of other captivating titles.
K MANGA is Kodansha's exclusive manga platform, providing access to readers across the United States since its debut on iOS and Android devices since May 10. The publisher will be celebrating the recent release of K MANGA's browser version through a launch party that will be broadcasted live online.
---
---
Fans are invited to the biggest manga event of the year at Kodansha's K MANGA Launch Party
The launch party is set to take place on Thursday, June 22 at 6 p.m. PST | Friday, June 23 at 1 a.m. GMT | 9 a.m. GMT +8.
It will be streamed live on Japan on Kodansha's Youtube channel.
The program will be hosted in English by MC Gino, a distinguished member of MyAnimeList's Japan team, alongside Japan-based YouTuber Reina Scully and Garnt "Gigguk" Maneetapho, host of the widely popular Trash Taste podcast.
With the theme "The Stories Behind the Stories," the launch party will offer a behind-the-scenes look into manga publishing, as well as a live drawing session by Hiro Mashima, the creator of Fairy Tail.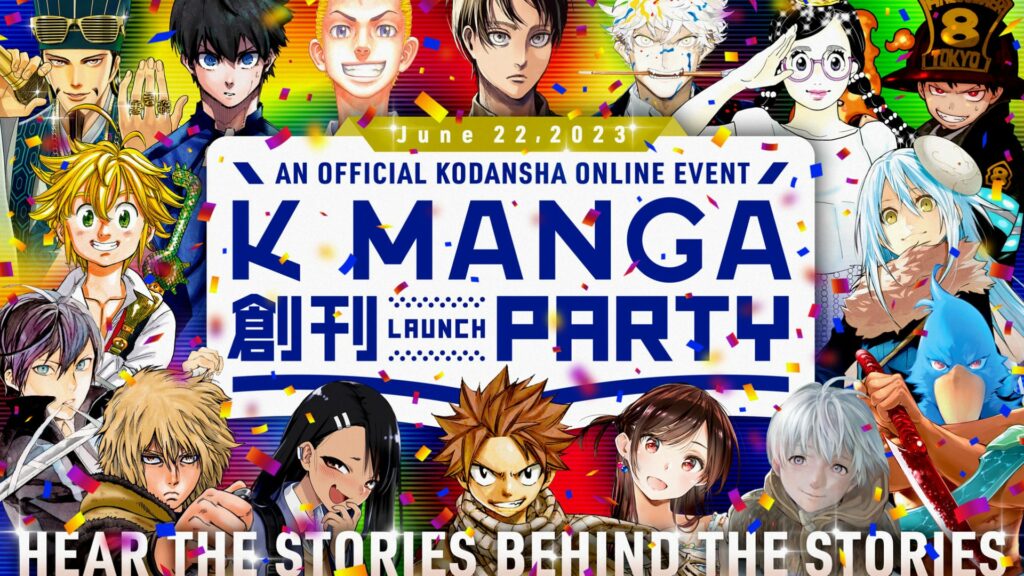 Viewers can also win signed original illustrations from the following manga artists:
| | |
| --- | --- |
| MANGAKA | MOST NOTABLE WORK |
| Hiro Mashima | Fairy Tail |
| Reiji Miyajima | Rent-A-Girlfriend |
| Hajime Isayama | Attack on Titan |
| Adachitoka | Noragami: Stray God |
| Akiko Higashimura | Princess Jellyfish |
| Atsushi Ohkubo | Fire Force |
| Ken Wakui | Tokyo Revengers |
| Makoto Yukimura | Vinland Saga |
| Nakaba Suzuki | The Seven Deadly Sins |
| Nanashi | Don't Toy With Me, Miss Nagatoro |
| Ryo Ogawa | Ya Boy Kongming! |
| Taiki Kawakami | That Time I Got Reincarnated as a Slime |
| Tsubasa Yamaguchi | Blue Period |
| Yoshitoki Oima | To Your Eternity |
| Muneyuki Kaneshiro and Yusuke Nomura | Blue Lock |
| Ryosuke Fuji and Katarina/Shangri-La Frontier | Shangri-La Frontier |
Fans can enter the giveaway using keywords that will be announced throughout the event.
Visit the K MANGA Launch Party webpage for more details.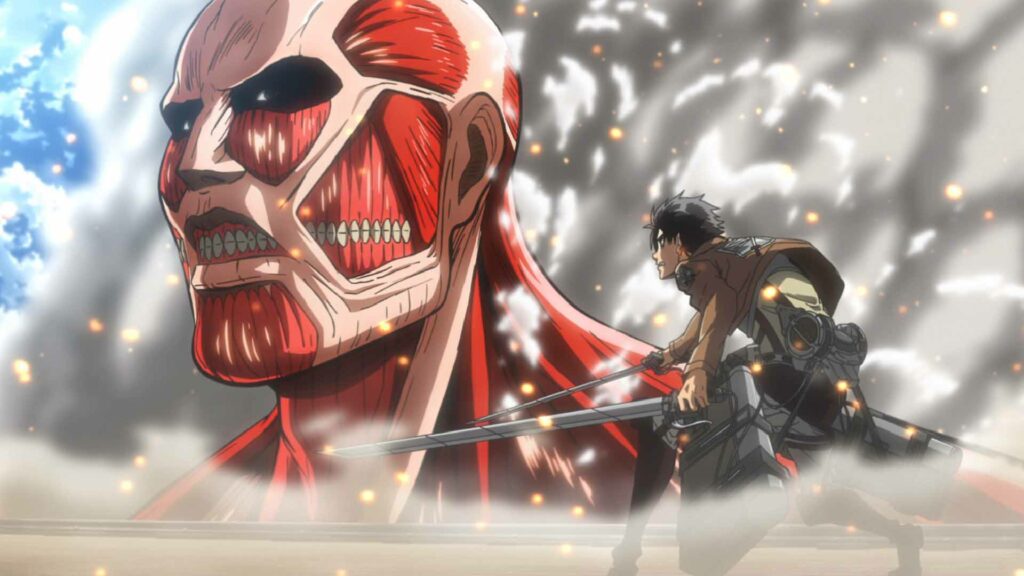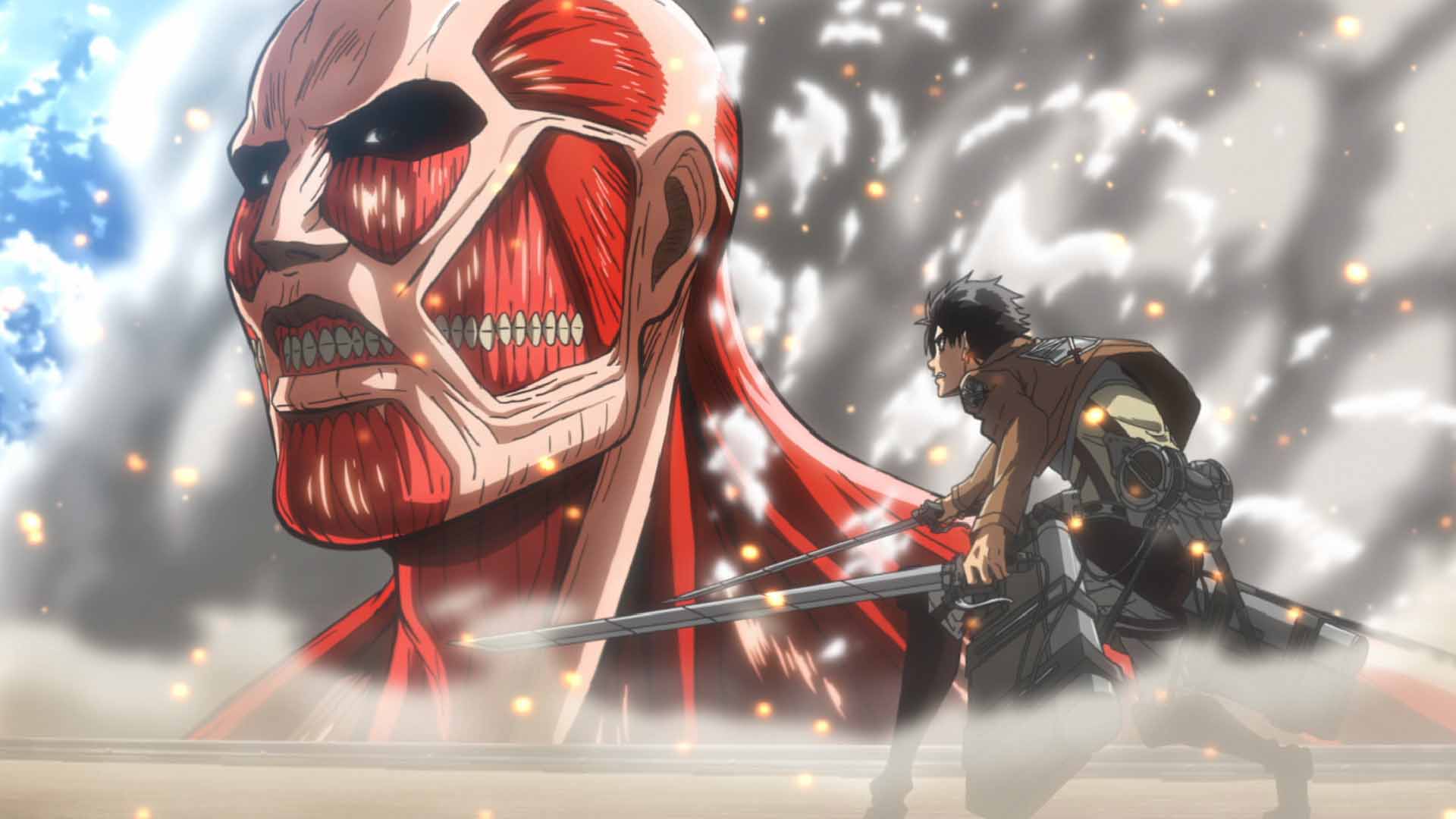 At launch, Kodansha's manga app offered over 400 titles to choose from. Of these, 60 manga titles include their most recent chapters. The app is available on iOS and Android and provides fans with the opportunity to read popular manga online for free — here's how.
Kodansha stands as an undisputed global powerhouse, revered for its unrivaled licensing of iconic manga intellectual properties. With a rich portfolio encompassing beloved masterpieces such as AKIRA, Attack on Titan, and Ghost in the Shell, this prestigious publishing house has shaped the landscape of manga entertainment, captivating readers from every corner of the globe.