Updated on November 24 at 2:48 p.m. GMT+8: Added the newest trailer for the game.
The legendary knights are back!
Korean gaming company Netmarble has officially announced the development of The Seven Deadly Sins Origin game.
Following the success of the franchise's previous turn-based title, Grand Cross, Origin will be an open-world action RPG for console, Mobile, and PC that features beloved characters from the anime and manga.
While the original story follows Meliodas and his knightly troop, Netmarble has confirmed that the game will feature a new protagonist.
Here's everything you need to know about The Seven Deadly Sins Origin, including its release date, playable characters, and status of the manga and anime.
What is The Seven Deadly Sins?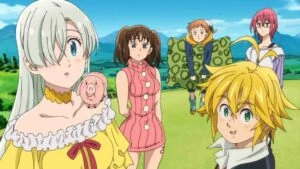 The Seven Deadly Sins is a fantasy anime and manga series written and illustrated by Nakaba Suzuki.
The story begins with the Holy Knights of Britannia, an organization that recruits warriors with magical powers to protect the region's kingdoms.
The Holy Knights caught wind of a skilled squad from their camp, known as the Seven Deadly Sins, who are supposedly plotting a coup against the ruler of Liones. The organization managed to stop the coup and defeat the entire squad.
Ten years later, the Holy Knights are now staging their own coup against the Kingdom of Liones. As a last-ditch effort, Princess Elizabeth enlists the help of Meliodas, the leader of the Seven Deadly Sins, and its members to rally again and take back the kingdom.
---
Release date of The Seven Deadly Sins Origin game
The Seven Deadly Sins Origin is currently in development by Netmarble FNC. The gaming company released a gameplay trailer during its fifth Netmarble Together with Press (NTP) event. There is no official release date as of now.
Netmarble CEO Kwon Young-sik mentioned that the latest lineup of 20 major titles, including the Solo Leveling game, is part of the company's goal to hold strong in-house IPs.
---
---
List of playable characters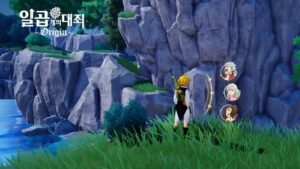 The trailer showcased the characters you can play as in the open-world RPG, and featured quick team-based fight sequences and exploration akin to Genshin Impact.
Here's a list of all playable Seven Deadly Sins Origin characters so far:
Meliodas
Tristan Liones
Elizabeth Liones
Diane
Ban
King
Merlin
Gilthunder
Howzer
Gowther
(To be updated)
---
Status of the manga and anime
The Seven Deadly Sins manga published its final chapter on March 25, 2020, and is now complete. The main series had a seven-year publication run of 346 chapters compiled into 41 volumes.
Suzuki is currently working on a sequel series, Four Knights of the Apocalypse, which follows a new protagonist, Percival, and his destiny to become a knight.
The anime series is also complete with a production run of five seasons.
---
---
Follow ONE Esports on Facebook for more gaming news, guides, and highlights.
READ MORE: If you can answer Hideo Kojima's philosophical questions, you could work for him