Updated on June 14, 10:11 a.m. (GMT+8): Improved relevancy.
Brought to you in partnership with Samsung.
Even when cosmic schoolgirls, overpowered heroes, and giant mechas dominate the anime landscape, the genre of sports stands tall as a fan favorite.
Sports anime dives into the lives of passionate players who set out to be the best in their field. However, a contender's journey is rarely a solo mission. Often, the main character relies on mentors, coaches, and teammates to bring home a championship trophy.
With the mix of beautiful storytelling and thrilling tournament arcs, this action-packed genre is perfect for those who also share a passion for sports, esports, and competition.
Here are the seven best sports anime releases that every athlete and fan must watch.
---
7 best sports anime to watch with your teammates
Hajime no Ippo
Major
Tsurune
Blue Lock
Ping Pong
Slam Dunk
Haikyuu!
---
Hajime no Ippo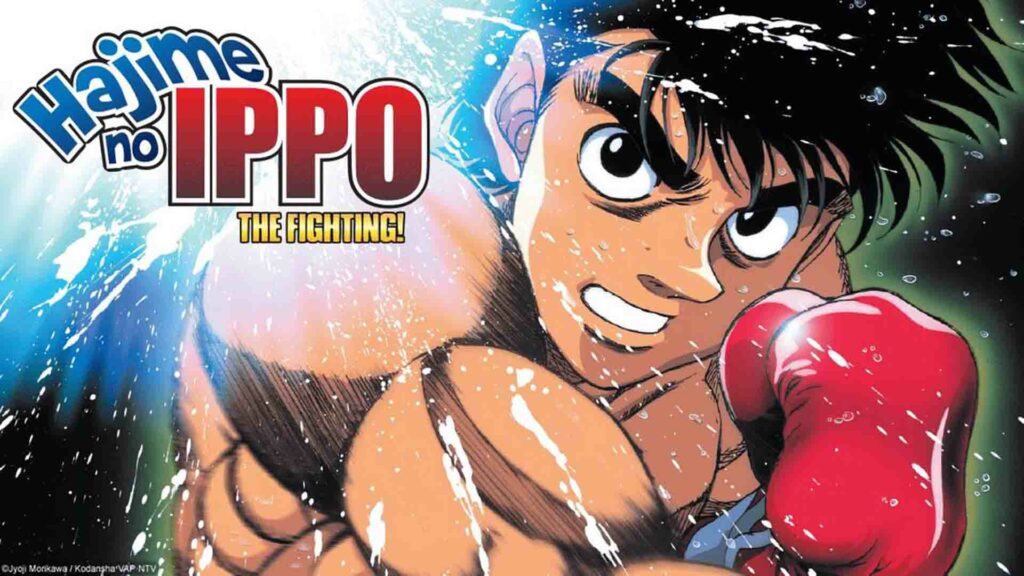 The Hajime no Ippo series was a smash hit for boxing and anime fans in the 2000s.
Hajime no Ippo tells the story of Ippo Makunouchi, a high school student who helps his mother run a fishing rental boat business. Ippo's soft personality and family background made him an easy target for the bullies at his school.
Beaten by his relentless bullies, Ippo was saved by Mamoru Takamura, a brash up-and-coming professional boxer. After getting patched up at the Kamogawa Boxing Gym, Ippo punches a heavy bag and begins his boxing journey.
Hajime no Ippo showcases boxing techniques that were used by real-life world champions like Mike Tyson, Thomas Hearns, Floyd Patterson, and Jack Dempsey. What makes the show unique compared to other sports anime are the multiple hero's journey stories taking place alongside Ippo's, with all of them looking to win a championship.
The anime perfectly encapsulates a boxer's life, the reason why they fight, the thrill of victory, and the agony of defeat.
Grab a copy of Hajime no Ippo on Amazon today.
---
Major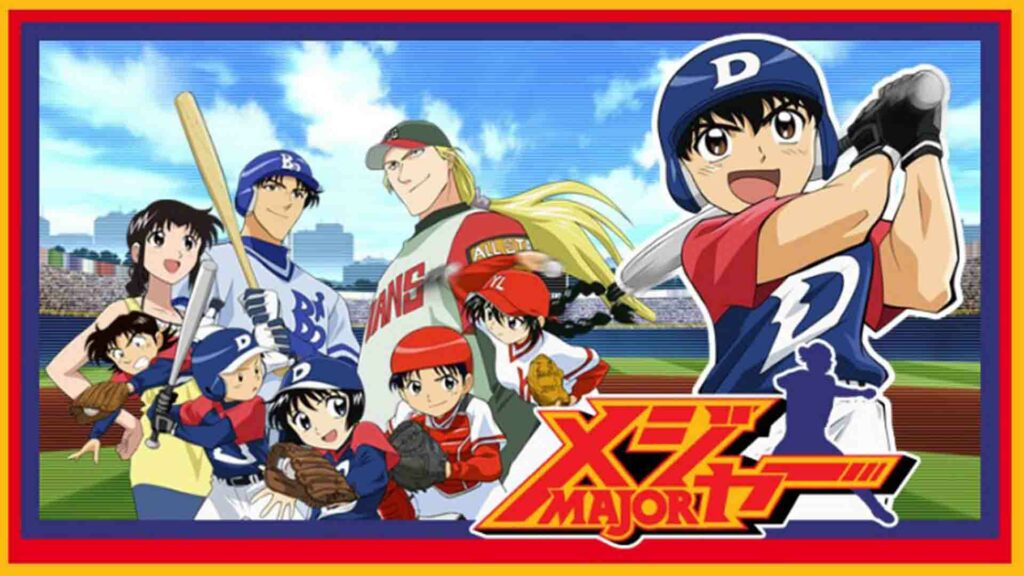 Takuya Mitsuda's Major is the quintessential series for baseball players.
Consisting of 154 episodes, Major tells the heartwarming story of a single father, Shigeharu Honda, and his son, Goro. As Shigeharu keeps his pro career afloat by transitioning from pitcher to batter, kindergartener Goro joins Little League playing in his dad's original position.
Throughout the series, we see how Goro pursues his lifelong dream of following in his father's footsteps. From middle school rivalries to joining a team abroad, Major captures the many heartbreaks and triumphs that come with pursuing a professional sports career.
Get a limited edition DVD box of Major on Amazon.
---
Tsurune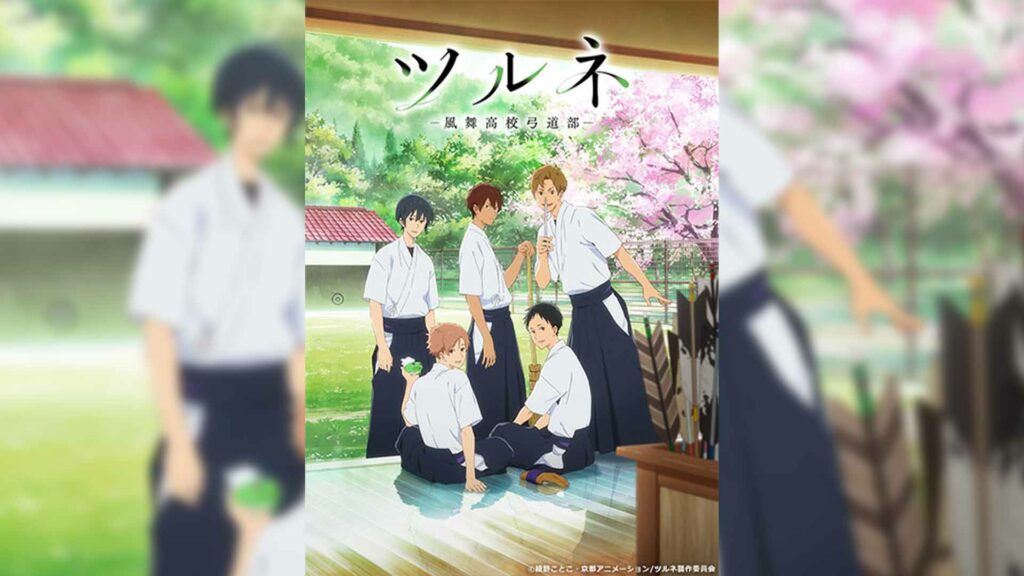 The very first fundamental fact you'll learn from Tsurune is that Kyudo isn't anything like western archery.
Kyudo is the only Japanese martial art where competitors do not go up against an opponent. The only opponent is themselves.
Originally a light novel, Tsurune follows the story of Kazemai High School's Kyudo Club. Protagonist Minato Narumiya loves the sound the bowstring makes when it hits the bow as an arrow is shot. The Japanese coined the word "tsurune" to refer to this sound, hence the name of the anime.
Minato had fallen in love with kyudo from a young age, but right at the start of season one, we find out, to the shock of everyone, that he had quit — and did not plan on taking it up again in high school.
From tackling kyudo-related problems to dealing with teammates with conflicting personalities, the anime also explores the sport from the point of view of their coach, Masaki Takigawa, where he questions his approach to teaching and wonders what is the best way to impart knowledge to his students.
Watch Tsurune on Blu-Ray, available on Amazon today.
---
Blue Lock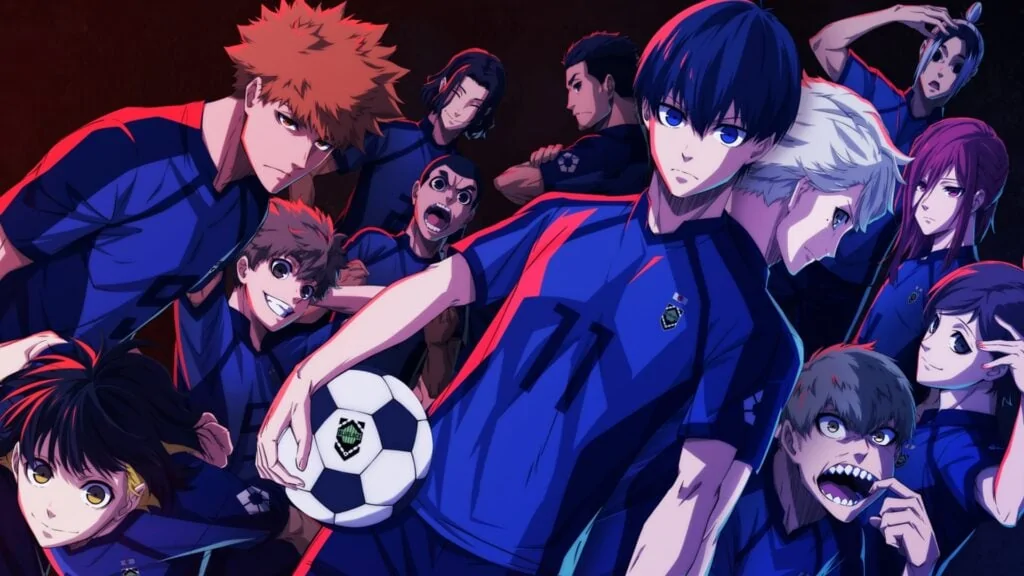 Blue Lock is not your typical soccer anime. In fact, you don't even need to like soccer to enjoy it, which makes it one of the best sports anime to date.
Unlike other sports anime that are rooted in reality with plenty of tournament arcs, Blue Lock's entire premise is based on the notion that Japan needs to produce a striker with ego in order to win the World Cup. To do so, a drastic, isolated program pits 250 youths against each other in a series of Squid Game-like events to determine the ultimate striker.
Written by Muneyuki Kaneshiro and illustrated by Yusuke Nomura, we follow protagonist Yoichi Isagi, who was ranked 249th out of 250 players, seemingly possessing no natural talent in football. He struggles every step of the way, figuring out how to survive Blue Lock in order to achieve his ultimate dream of becoming a national striker.
Watch Blue Lock for free by signing up for a 30-day trial on Amazon Prime.
---
---
Ping Pong
---
---
What happens when you make a show about table tennis prodigies with a Techno soundtrack? You get Ping Pong.
Ping Pong follows two gifted table tennis players named Peco and Smile. As the two go through high school, they contemplate whether or not their heart still beats for the sport.
After a devastating loss to a Chinese student, loudmouth Peco starts to lose his passion for table tennis. However, Smile continues to dominate as a quiet and unpredictable player but struggles with his anxiety.
The 11-episode series also has a unique art style that sets it apart from the usual anime aesthetic. The minimalist designs of players paired with fast-paced action sequences make it a must-see for sports fans.
Watch Ping Pong the Animation for free by signing up for a 30-day trial on Amazon Prime.
---
Slam Dunk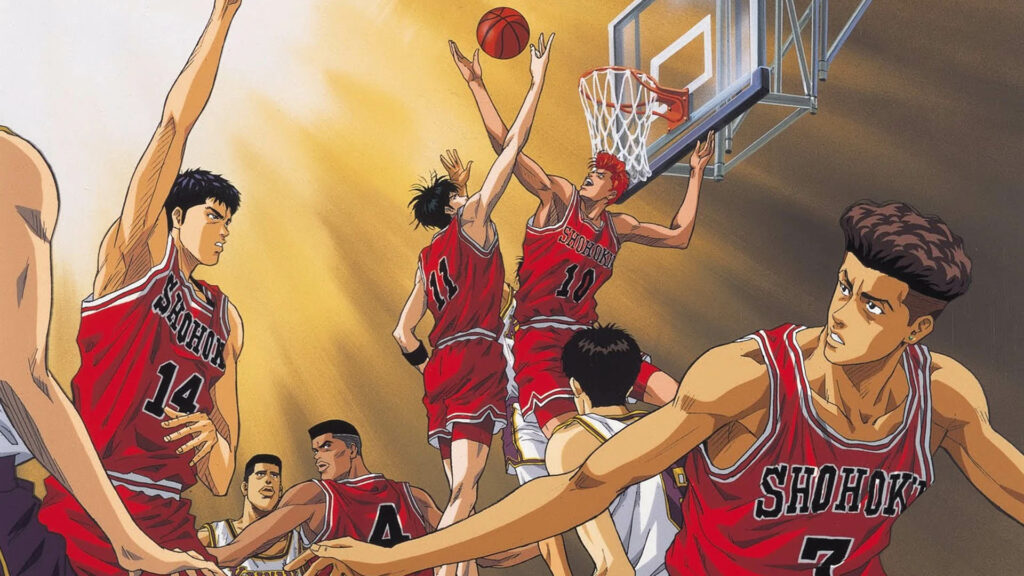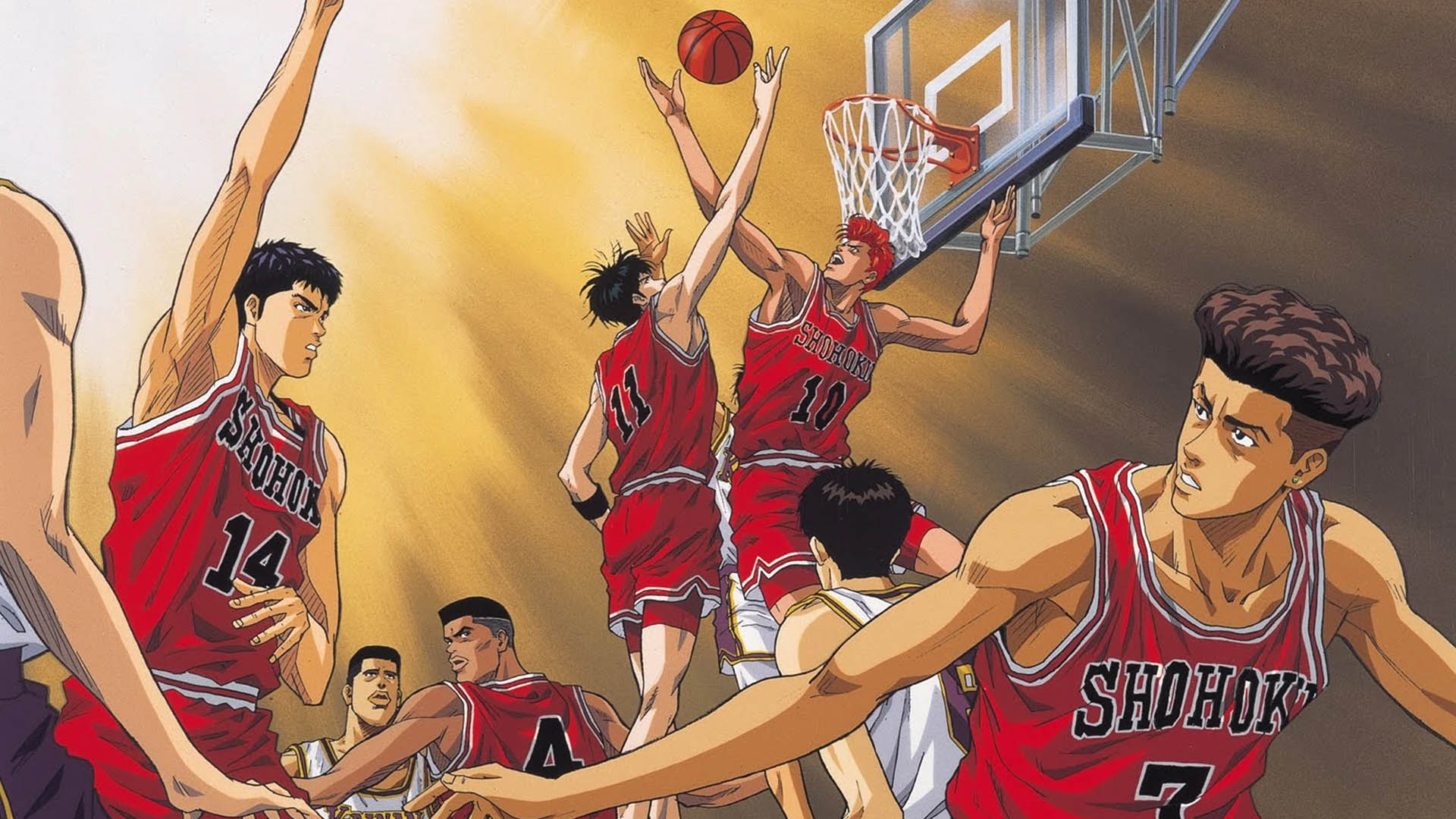 Sports and shonen fans who grew up in the 1990s will always have a special place in their hearts for the basketball series Slam Dunk. Created by Takehiko Inoue, the anime follows the Shohoku High School basketball team from the Kanagawa prefecture.
Slam Dunk puts the spotlight on Sakuragi Hanamichi, a delinquent high school freshman who is unpopular with girls. After getting constantly rejected by would-be crushes and girlfriends, he meets Haruko Akagi, a girl he immediately falls in love with.
But winning Haruko over largely depends on Sakuragi's non-existent basketball skills. He then tries to strongarm his way into the basketball club, a team captained by Haruko's older brother, Takenori Akagi. This is how Sakuragi begins his proverbial coming-of-age journey.
Slam Dunk excels in highlighting inter-school rivalries where the Shohoku basketball team goes up against the top-ranked schools and the star players in their prefecture. It capitalizes on the back-and-forth battle between teams who desperately want to win. It also showcases how important role players can be in pivotal situations.
Slam Dunk is the ultimate basketball anime to binge-watch if you're a fan of loveable oddball characters.
Watch Slam Dunk in English dub for free by signing up for a 30-day trial on Amazon Prime.
---
Haikyuu!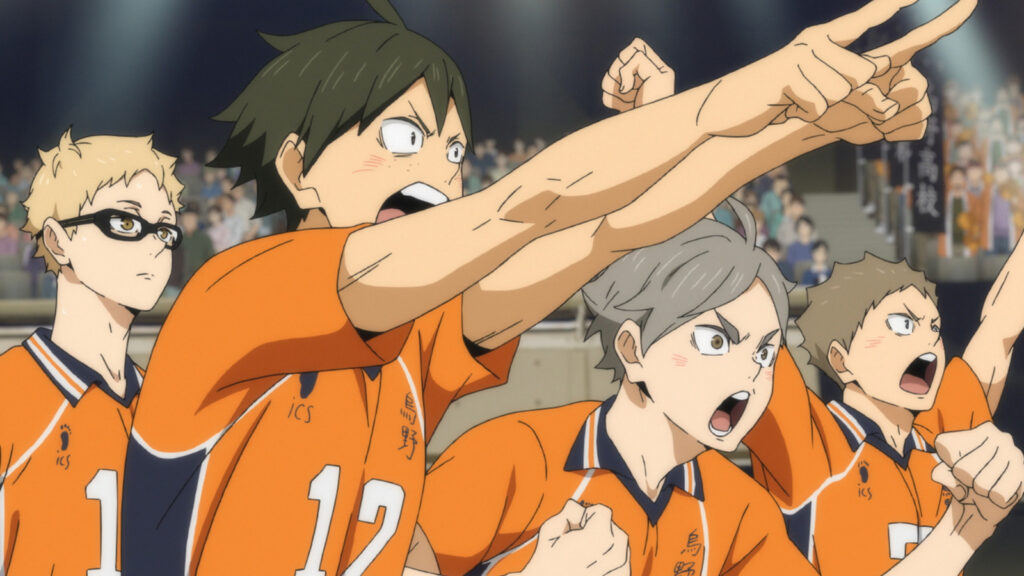 If you're a fan of redemption stories, then Haikyuu! could be the perfect series for you.
Considered to be the best sports anime in the past decade, volleyball anime Haikyuu! depicts the return to form of the Karasuno High School volleyball team through a new batch of players.
One of the new recruits is Shoyo Hinata, a short passionate player who became obsessed with the sport when he saw Karasuno play in the Nationals on television. He took inspiration from the team's pint-sized spiker, nicknamed the Little Giant.
Hinata soon finds out that Tobio Kageyama — his junior high rival and prodigy setter — is also joining Karasuno. Despite being at each other's throats at first, the two share a burning passion to reach their full potential and eventually become the new star duo of Karasuno.
Haikyuu! also does an exceptional job of fleshing out Karasuno's opponents. The series lets you in on what makes the top teams and their players so great. This further pushes the idea that both sides of the court deserve to fight for glory.
Watch Haikyuu in English dub for free by signing up for a 30-day trial on Amazon Prime.
---
Just a heads up, some of the links on ONE Esports are affiliate links. This means if you click on them and make a purchase, we may earn a small commission at no additional cost to you. It's a way for us to keep the site running and provide you with valuable content. Thanks for your support!
READ MORE: The 7 best 2023 anime releases to add to your watch list