Matthew "Nadeshot" Haag is a consummate businessman. As 100 Thieves continues to rebuild its Valorant roster and coaching staff, its CEO is also on the hunt for top-tier talent.
On his stream, Nadeshot did not hold anything back as he gave Tarik "tarik" Celik the full sales pitch on why he should return to pro play with 100 Thieves' Valorant roster.
The CS:GO Major winner turned Valorant streamer would be a hot commodity if he put himself on the market. With a proven track record in competitive CS:GO and a million-strong following as one of the most popular Valorant streamers, tarik would help turn any organization he joins into one of the most-watched teams in the region.
---
---
Nadeshot on why tarik should go pro in Valorant with 100 Thieves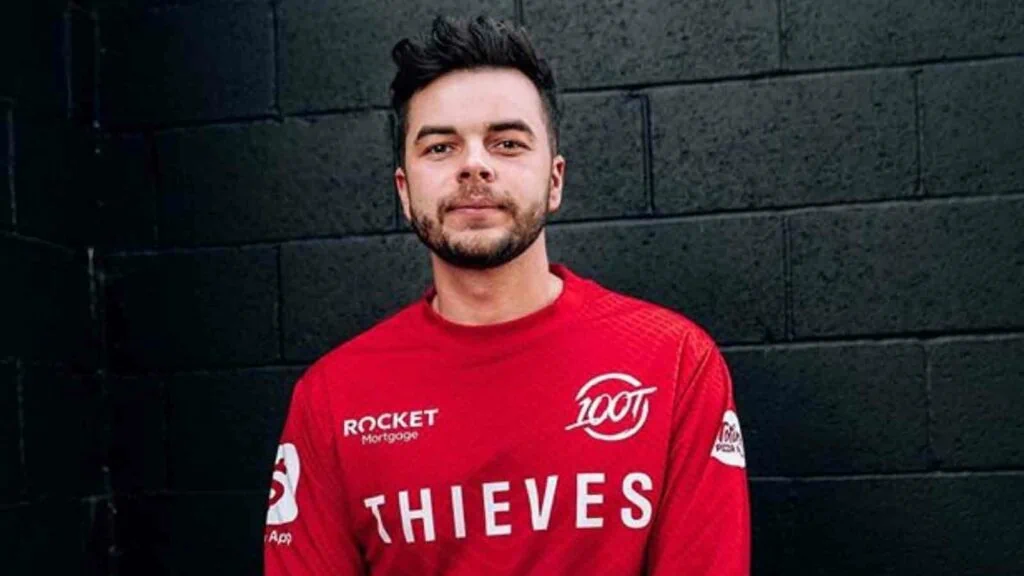 Nadeshot hit the streamer with a minute-long elevator pitch, making the case for why it would be a waste for tarik to not put his talents to the test in the Valorant pro scene.
"You were top 25 in the world in CS:GO. There's no way that number one Radiant Jett crutch OP tarik shouldn't be on stage at least one time in Valorant competitive history," Nadeshot said.
"You'll make a ton of cash. You'll be the hype. You'll be making TenZ money on these contracts!" he added, referring to Sentinels' star duelist Tyson "TenZ" Ngo.
However, tarik expressed reservations about stepping away from streaming. Having just won Best FPS Streamer at The Streamer Awards, the 26-year-old understandably felt it would be "ridiculous" to give up streaming, especially after investing so much time and effort in building his brand.
The former Evil Geniuses pro also said he did not want to juggle both pro play and content creation, after Nadeshot argued he would not have to give up streaming entirely as a pro player.
"I don't want to do this back and forth," he explained. "I want to stick to one thing. If I'm streaming, I'm streaming. If I'm pro, I'm pro."
"I don't want to mingle in both places at the same time."
The 100 Thieves CEO remained undeterred by his reply, telling tarik that returning to pro play did not have to be a long-term commitment.
"Six months, bro. Six months go by in the snap of a finger and then when you say it's not for you, the contract's over in October," he insisted.
"You're not going to be hurting us if you walk away. We can sign whoever we want and then you go into the sun with so much money in your pockets you buy another home for your beautiful sister and mother," Nadeshot said, appearing to dangle the carrot of a ridiculously lucrative contract.
Nadeshot's Twitch chat appeared hyped for a potential tarik signing. 100 Thieves has struggled to find success in the VCT NA Stage 1 Challengers, and the team is still looking for the right players that can return it to championship-winning form.
However, fans probably shouldn't get their hopes up. "I'll give it a thought but I wouldn't say it's likely to happen," tarik said.
READ MORE: This is why TenZ says The Guard is the best Valorant team in NA