Few players have become as synonymous with an agent as Jaccob "yay" Whiteaker has with Chamber.
Yay has played Chamber so often — and been so dominant — that it's almost easy to forget that he used to be a Jett main as well. Chamber was the only agent he played at Masters Copenhagen, while sporadically busting out Jett in Reykjavik and Valorant Champions 2022.
So when Riot Games rolled out punishing Chamber nerfs in patch 5.12, many were quick to say that the 24-year-old's best days were behind him and that a rude awakening was waiting, one where he could no longer rely on Chamber as a crutch.
But not everyone believes that. According to Cloud9 coach Matthew "mCe" Elmore and former OpTic Gaming teammate Pujan "FNS" Mehta, yay's quality as a player will allow him to continue to outclass the competition.
---
---
Yay won't struggle as much as other Chamber mains, say FNS and mCe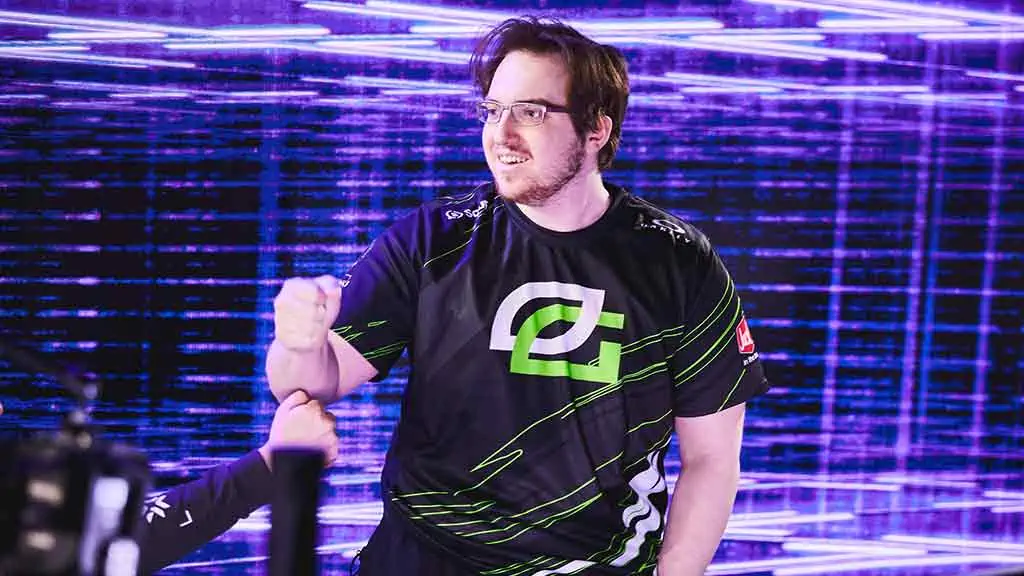 "The Chamber changes will hurt, but I think he's going to be just fine," mCe told Dexerto. "He's still going to be a very dominant player, and his potential is incredibly high."
In fact, people have forgotten how good yay really is, he said. At Masters Berlin 2021, he topped the tournament in terms of K/D, average damage per round, and kills per round, all while playing Jett.
El Diablo is also a well-rounded player whose skill set extends far beyond a frightful ability to land his shots. "He's a higher IQ player than some of the other Chamber players," mCe added. "I don't think he's going to struggle nearly as much as others."
Similarly, FNS had high praise for his ex-teammate. "Yay's mechanics are too good for him to fall off as a player," he said on stream.
He will easily excel on another agent, because "the abilities in this game are not difficult to master."
"Maybe he won't be as insanely carry-like because Chamber was a hard-carry agent and he was broken, but he will still be good, probably one of the best at whatever role he does choose to play," said FNS.
Yay shone as the most consistent player in 2022, always racking up huge numbers to put his team ahead. Despite his raw mechanical skill, he seldom went for the flashy plays, instead picking and choosing his engagements carefully.
Cloud9 secured the biggest prize of the offseason when they signed him. And together with Jordan "Zellsis" Montemurro, the new Cloud9 is shaping up to be the team to watch in the Americas league in 2023.
Yay will debut for Cloud9 on December 9 at the Red Bull Home Ground 3 tournament.
READ MORE: Red Bull Home Ground 3: Schedule, results, teams, where to watch