Valorant's latest agent, Fade, is a lethal bounty hunter who is equal parts terror and tactics. The shadowy huntress is brought to life by Selin Çuhadaroğlu, the talented Turkish voice actor behind the agent.
"Excited to be the voice of the first Turkish agent in Valorant," the Fade voice actor said in a Facebook post. "I had the best time giving voice to Fade and being part of bringing Turkish representation to Valorant."
---
Who is Fade voice actor Selin Çuhadaroğlu?
Çuhadaroğlu began her acting career in 2015, starring in television series and short films in Turkey. The Fade voice actor is best known for her role as Beyza in the Turkish superhero TV series Akinci.
As with previous Valorant voice actors, Riot Games has always placed heavy importance on remaining faithful to each agent's ethnicity and background by recruiting the right talents. For instance, Vanille Velasquez, who lent her voice to Filipino agent Neon, is also Filipino and absolutely nailed the duelist's Tagalog lines.
---
---
---
Valorant Senior Narrative Writer, Ryan Clements, described Çuhadaroğlu as the perfect candidate to voice Fade. "I have to stress how perfect Selin was for this character. I feel so fortunate that we were able to work with her on bringing an authentic (badass) Turkish voice onto the team," he wrote of the Fade voice actor on Twitter.
David Nottingham, Valorant's Creative Director, revealed that the team actually flew to Istanbul to record Fade's voice lines with Çuhadaroğlu, marking the first time they had traveled for a recording session since the game's launch.
---
How Riot Games staff members designed and conceptualized Fade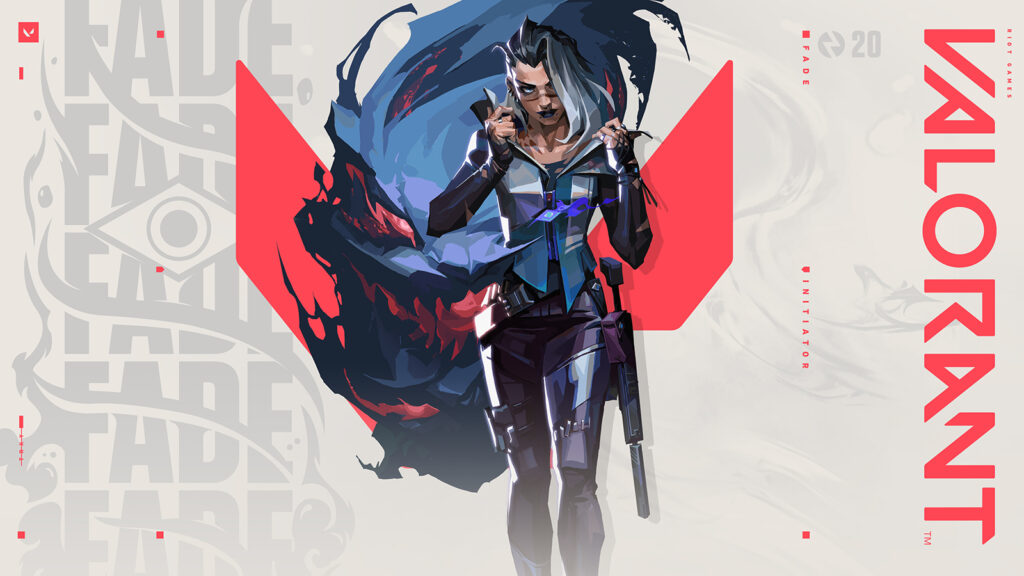 While Çuhadaroğlu flawlessly embodies Fade's austere and unforgiving character at every turn, there was an entire team involved in conceptualizing and designing the agent.
Clements detailed the process of creating the terrifying new initiator in a long Twitter thread. He credited Game Designer Nick Wu Smith with "identifying the fantasy of an agent that tracks down information and instills fear in her opponents", the central underpinning of Fade.
Senior Creative Producer John Goscicki led the development process and helped to unify the various ideas shaping the agent, while Principal Concept Artist Konstantin Maystrenko worked on early renderings of Fade.
Clements also thanked Narrative Lead Joe Killeen. The two worked together on fleshing out Fade's character in the story and script, playing a key role in coming up with her memorable voice lines.
Riot's creative team notably got their inspiration for Fade from their team members in Turkey, who shared their own life experiences and helped make the character all the more authentic.
Fade was added to the Valorant roster with the release of Episode 4 Act 3, which also includes a brand new Battle Pass and the second RGX 11z Pro collection. The new 4.08 patch also features significant nerfs to Jett and Sova, and major balance updates to Neon.
READ MORE: The Jett nerf in Valorant patch 4.08 is really a buff, says TenZ