Have you ever seen Brimstone without his beret? The Valorant Episode 4 Act 3 Battle Pass is nearly upon us, and it's got collectibles and fun surprises for everyone.
The upcoming Battle Pass (BP) is chock-full of memes, callouts, and skins that players will want to snatch up for their collections. And since Riot Games has never failed to nail its pop culture references, fans can look forward to Easter eggs from their favorite TV shows, and even one particular horror movie franchise.
If you need some more convincing, sit tight and keep your 1,000 VP close. We're listing down the most memorable collectibles you can score through the new BP, from cute sprays and must-have player cards to snazzy skins that get you the most bang for your buck.
---
Top 5 collectibles from the Valorant Episode 4 Act 3 Battle Pass
5. Dalgona Coffee buddy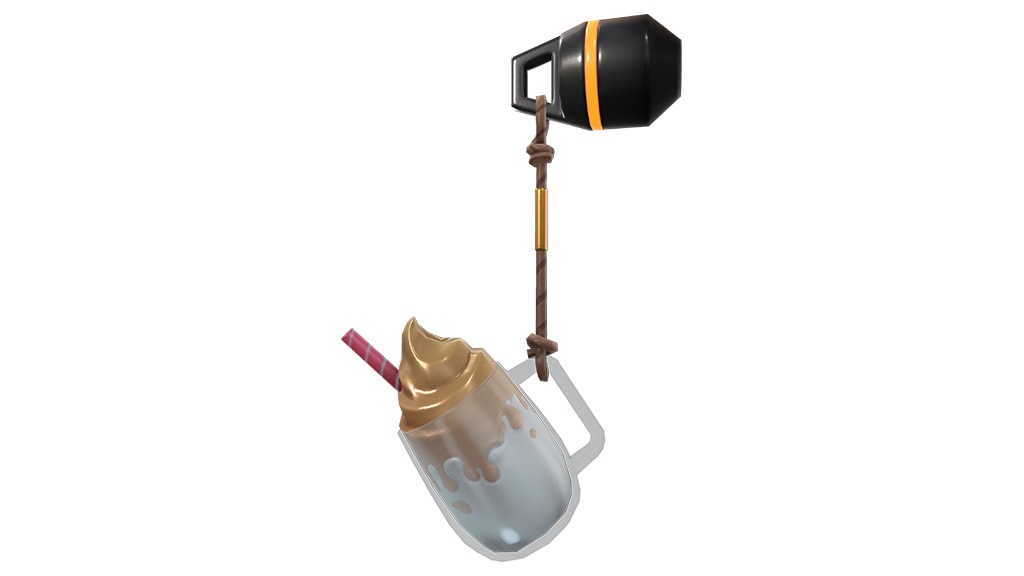 Any coffee aficionados out there? The Dalgona Coffee buddy will take you on a comforting walk down memory lane as you picture the whipped concoction over some warm milk.
If you ever gave this trendy beverage a try, you'll remember that it gained popularity during the COVID-19 pandemic when people all over the world got creative and decided to try their hand at being their own baristas.
Get your favorite duo queue partner to equip the Boba buddy to make a pair. Or not, since you might just end up arguing about which drink is better.
---
4. Defusal Denial, Skin Shopping, and the Unstoppable Phoenix player cards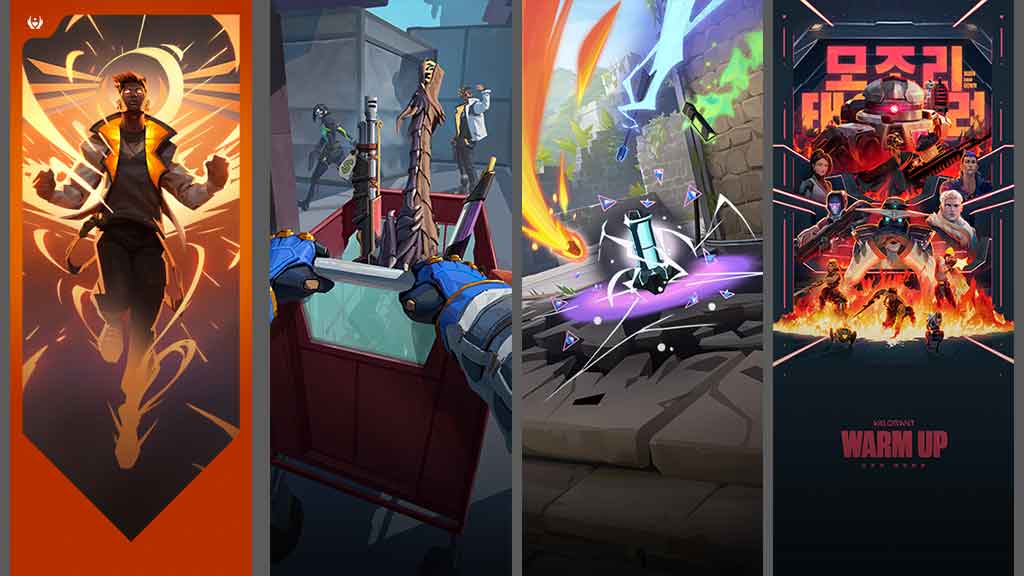 The new BP also brings a slew of player cards for those looking for something new. Controller mains will enjoy the Defuse Denial card, which depicts those pesky lineups that keep opponents from defusing the spike. The Skin Shopping card, on the other hand, is a reference to the collector within all of us who knows to take advantage when the Night Market is available.
A new Unstoppable card is also out, this time featuring Phoenix. Our boy has fallen on hard times in the meta, so perhaps Riot will be looking to revamp him next? And if you liked the Warm Up cinematic, there's an explosive card that pays homage to that for you.
---
---
3. Memetastic sprays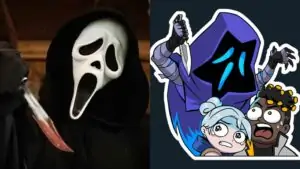 Valorant's sprays are truly the gifts that keep on giving. In this BP, Brimstone mains will have two new gems to choose from with Cap? No Cap? and Bawk Bawk Brimstone, the latter of which should be reserved for all the insta-locking duelists out there who refuse to entry for their teams.
Backseat Coaching is a humorous spin on those teammates who fancy themselves bona fide in-game leaders, and Don't Watch This is for the unassuming sentinel who manages to shut down the overconfident duelist who pushes recklessly.
A standout is the spooky Look Behind You spray, which reminds us that we should always be on the lookout when we hear Omen's Shrouded Step and From the Shadows. The spray takes inspiration from the iconic American horror slasher franchise, Scream, depicting Omen terrorizing an unsuspecting Jett and Phoenix.
---
2. SYS weapon skins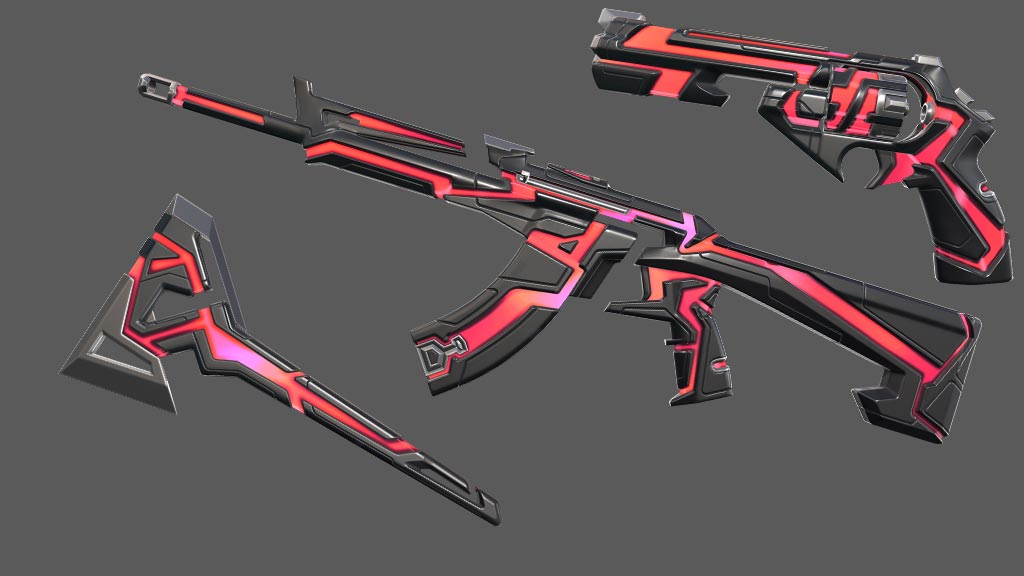 The new Battle Pass also features stunning skin lines, such as the .SYS weapons. The .SYS line was inspired by the design of DOT, according to Riot Games Producer Laura Baltzer, a weapon collection from Valorant's first-ever Battle Pass.
"Players who've been with us since launch may recognize a new take on an old favorite with the .SYS line," said Baltzer. The .SYS line includes skins for the Vandal, Bucky, Sheriff, Stinger, and Melee.
---
1. Coalition Cobra weapon skins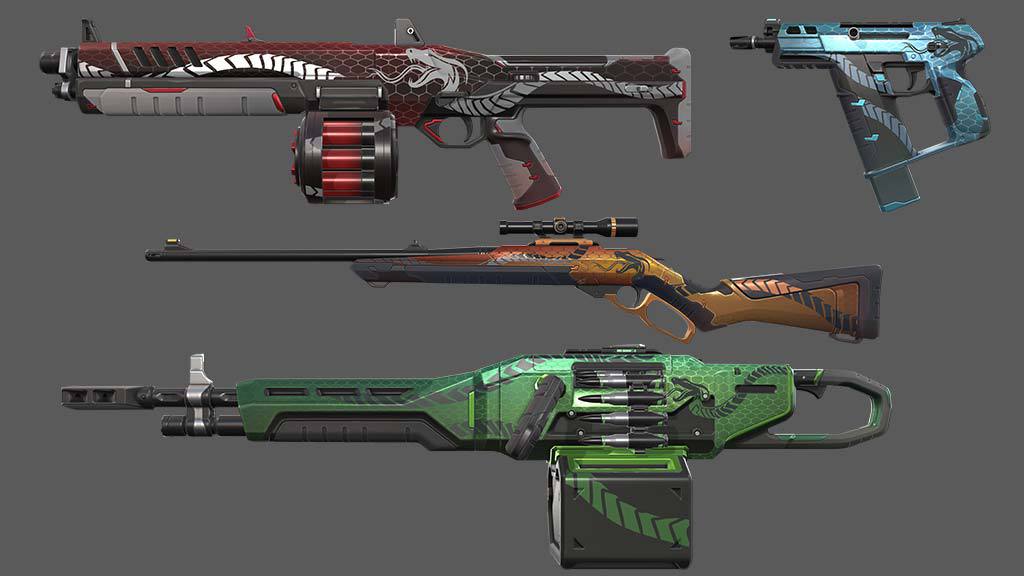 If you're a fan of the hit martial arts drama-comedy Cobra Kai and its predecessor, The Karate Kid movies, then the Coalition Cobra weapon skins are exactly what you need.
Despite being the antagonist of the series, Cobra Kai is still the coolest dojo on the planet, complete with its own badass slogan, "Strike first, strike hard, no mercy!" Viper and Reyna could even stand to learn a thing or two from them.
Keep their killer mantra in mind the next time you play, and you may end up going on a tear in game.
The Coalition Cobra skins come in four colors: red, blue, orange, and green. They are available for the Frenzy, Judge, Marshal, and Odin.
The Valorant Episode 4 Act 3 Battle Pass will be available on April 27. The new BP coincides with the arrival of Valorant's second RGX 11z Pro collection and Fade's addition to the agent roster.
READ MORE: New Valorant initiator Fade was inspired by Camille from League of Legends