Former Gambit Esports roster M3 Champions may be one of the most-feared Valorant rosters in the world, but they've also shown themselves to be just a bunch of lovable goofballs.
Or, as they unironically called themselves – content creators. While the label is often used as a criticism of pros who fans think spend more time streaming than practicing, the M3C team showed the true meaning of the phrase with a hilarious performance during a post-match interview.
After their 2-0 victory against BBL Esports in the VCT EMEA Stage 2 Challengers group stage, Ayaz "nAts" Akhmetshin appeared on camera to answer questions from the host.
But in the background, his team was getting up to all manner of antics, jumping across the frame and dragging themselves across the floor.
---
---
NAts just gave the best interview in VCT history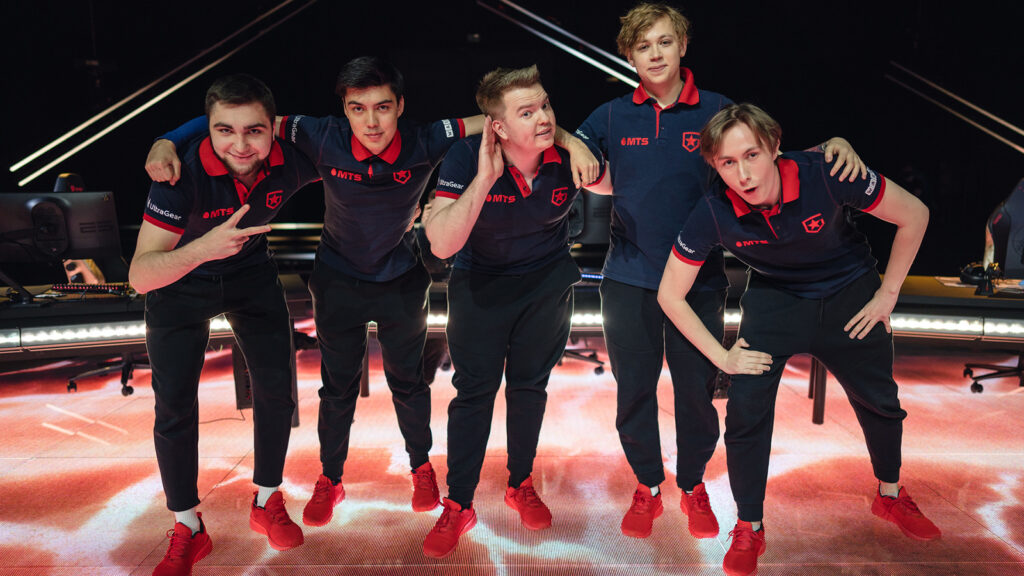 M3C are currently bootcamping for VCT EMEA Stage 2 Challengers, and nAts was asked about the team's experience so far. However, before he could respond, Timofey "Chronicle" Khromov could be seen leaping across the frame in the background. Clearly, the bootcamp is going great.
NAts was also asked how M3C converted their 7-5 lead at halftime on Fracture into an even more dominant attacking half. Before nAts could complete his answer, Igor "Redgar" Vlasov crept into the frame from the right, while Chronicle dragged himself across the floor.
---
---
"They're actually content creators," nAts laughed. "They're talking about me, but those are the content creators, not me."
The team later took to Twitter, calling themselves a "team of content creators." However, nAts later deleted his tweet after it was misconstrued by Turkish fans who thought that he was mocking BBL Esports, a team that has also had the content creator label applied to it in the past.
Over the past two years, M3C have carefully cultivated an image as one of the most respectful and humble teams in Valorant. "You really think we would ever bully someone for hype?" asked Chronicle. "Never."
M3C are currently 2-1 in the VCT EMEA Stage 2 Challengers group stage. After missing out on Stage 1 Masters Reykjavik in April, the team will be looking to return to the international stage in Stage 2 at Masters Copenhagen.
They play their next match against BIG on June 4.
READ MORE: Zombs explains why he refused to sub for Sentinels during match against OpTic