Popular German streamer Maximilian "Trymacs" Stemmler may have just violated one of the biggest taboos in Valorant ranked.
The variety streamer dabbles in a wide range of games, including Fortnite, FIFA, and Clash Royale, but recently decided to try his hand at Riot Games' competitive shooter.
However, with little first-person shooter experience, he ended up placing in Iron. But he didn't stay there for long. With four friends in tow — all of them ranked from high Immortal to Radiant — Trymacs became possibly the most boosted player in Valorant history, going from Iron to Immortal in just four months.
The streamer also documented his journey in a "road to Immortal" series of videos, where the obvious skill disparity with his teammates and his lack of gameplay fundamentals attracted considerable criticism and controversy.
---
---
Trymacs gets boosted from Iron to Immortal in four months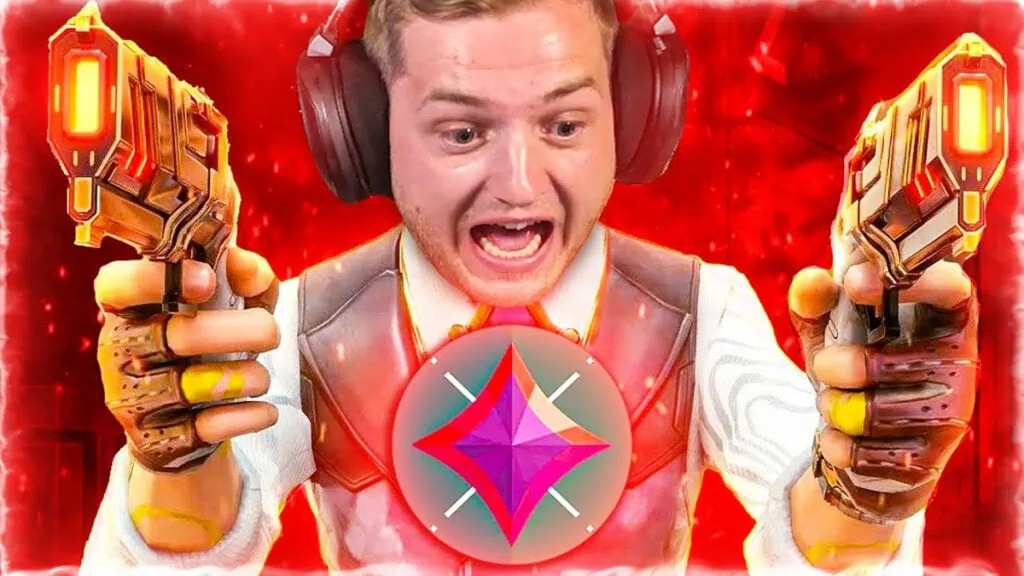 Trymacs' squad included two pro players from FOKUS, a team that had competed in VCT EMEA Stage 2 Challengers. FOKUS' Maximilian "bucher" Bucher and Jakub "Kuba" Dogan were joined by Unicorns of Love's Domenic "Chefstrobel" Strobel and fellow streamer unfair_ak.
On July 25, the day Trymacs finally reached Immortal, the group went 8-1 in ranked, according to tracker.gg, with the streamer bottom fragging in every game on either Chamber or Raze. In one particularly close match, Trymacs went 5/20/6 in terms of KDA, while three of his teammates notched 20 kills or more each.
Fans were understandably upset to see a player reach a rank that they clearly did not deserve. While Trymacs has acknowledged that he may actually be the most boosted player in the world, a celebratory tweet on the day he hit Immortal drew considerable ire.
"Grind pays off! Next step looking for team!" he joked.
To put things in perspective, Immortal currently makes up just 0.7 percent of players in August, after the introduction of the new Ascendant rank in Episode 5 Act I.
On his end, Trymacs is fully aware of what players think about his rank. But everything is done in good fun for him, and his community is lapping up the sheer audacity of it. "This is just for entertainment," he said on YouTube. "I know you're going to flame me again, but it's entertaining, okay?"
With 3.1 million followers on Twitch and 2.13 million subscribers on YouTube, there's no doubt that his content attracts eyeballs.
The 28-year-old is leaning hard into the humor of it all. A new video shows him solo-queuing in Immortal — and while his teammates probably weren't very amused, it is nothing, if not hilarious to watch.
READ MORE: Crashies discusses why OpTic Gaming always struggle against EMEA teams