Sentinels have finally announced their complete roster for the VCT 2023 season.
After months away from competition, Hunter "SicK" Mims is returning to the team as their sixth man. SicK is now the only remaining player from the original Sentinels roster that was formed in 2020, when Jay "sinatraa" Won was still on the team.
SicK stepped down from the roster in the middle of VCT NA Stage 2 Challengers, following a family emergency and mental health struggles. He was also absent during Sentinels' VCT NA Last Chance Qualifier run, when they fielded Michael "shroud" Grzesiek and Jordan "Zellsis" Montemurro.
---
---
SicK was previously one of the best flex players in the game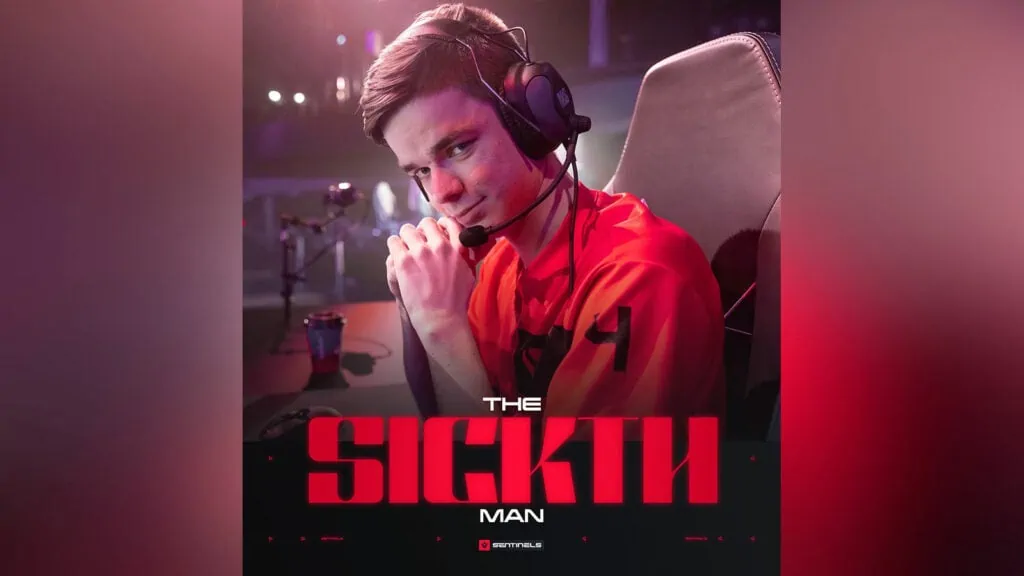 Sentinels have had a rather lackluster 2022 season, especially for an organization of its stature. After dominating the early days of Valorant and winning the inaugural international LAN in Iceland, the team floundered in 2022 and failed to qualify for a single Masters event or Champions.
Their VCT 2023 roster comprises a complete rebuild around star player Tyson "TenZ" Ngo, bringing in a mix of upcoming talent and tried-and-tested world champions.
With players from both XSET and LOUD onboard, Sentinels are going into the Americas league with a fresh new look.
The organization announced Rory "dephh" Jackson just yesterday, replacing longtime in-game leader Shahzeb "ShahZaM" Khan.
Sentinels Valorant roster
Rory "dephh" Jackson
Zachary "zekken" Patrone
Tyson "TenZ" Ngo
Gustavo "Sacy" Rossi
Bryan "pancada" Luna
Hunter "SicK" Mims
SicK's ability to play everything from duelist to initiator makes him a particularly good fit for a sixth player, where he might be called to fill in for different players on the roster.
He had been widely regarded as one of the most consistent and versatile members in the region, able to play virtually any role at a high level.
The North American organization had initially offered Michael "dapr" Gulino a position as a substitute, while also allowing him to explore other offers as an unrestricted free agent.
The team will make their international debut in February at the 30-team kickoff tournament in São Paulo, Brazil.
READ MORE: Is Harbor the new Viper? Valorant pros can't seem to agree